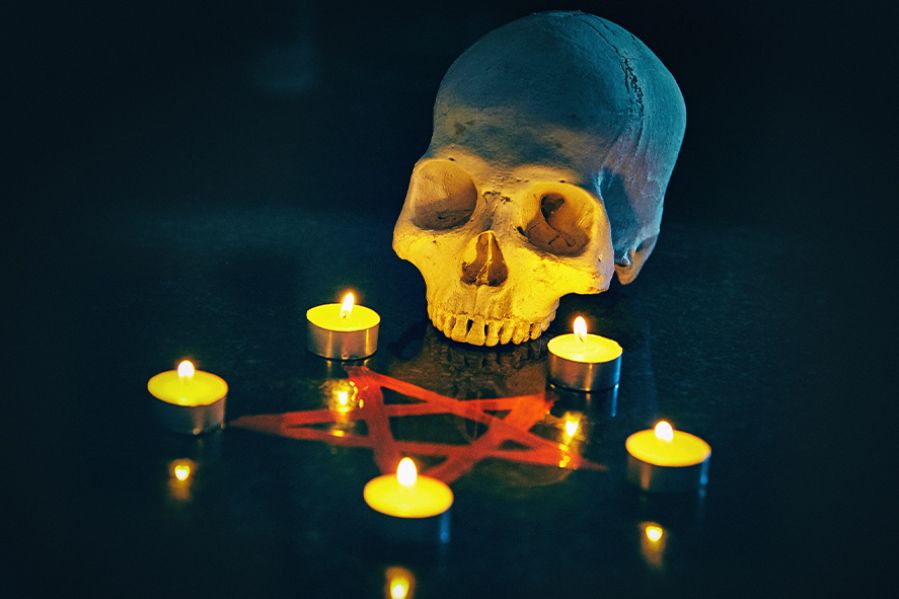 Prayers to Jesus at the 50-yard line, Christian invocations in front of school board and town hall meetings, banning LGBTQ books from public libraries… to advocates of secular government, it seems like the separation of church and state is thinner than ever before.
A slew of legal wins by Christian activists is bringing faith back into public life in a big way – a movement that has also spilled over into government. Now, some atheist and satanist activists are taking advantage of these recent rulings as well, hoping to inject their own faith – or lack thereof – into public life.
By Any Other Name...
Last month, the Supreme Court ruled that a public high school football coach in Washington state could pray to Jesus on the 50-yard line after games. He'd originally been told by school district officials that his post-game prayers – which his players often joined in on – could be seen as the school endorsing one faith over another. When he refused to stop, the school axed his job. 
The Supreme Court ruled that this amounted to religious discrimination. When the legal decision was announced, many on social media speculated that the ruling might've been different if he were practicing any other faith than Christianity.
Well, we may soon find out.
Satanists Fight Back
Citing the recent Supreme Court ruling, an activist in Florida reached out to his alma-mater in Broward, as well as the school in Washington, about praying on the 50-yard line at local high school football games. 
The only difference? He wants to pray to Satan, not Jesus. 
Activist Chaz Stevens says it's only fair that if you can pray to one religious figure, you should be able to pray to any of them. 
"This all started when the U.S. Supreme Court, aka the 'American Taliban,' sided in favor of a high school coach in Bremerton, Washington, and now he is allowed to give his prayer after the game," explains Stevens. Still, he knows this is a longshot. "I assume they're going to tell me to kiss off," Stevens said. 
If the name sounds familiar, it's because Stevens has been in the headlines before. Earlier this year, he tried to get the Bible banned from public school libraries in Florida.
Following a wave of bans (and burnings!) of books with LGBTQ content in public school libraries all over the country, Florida passed a law banning any books with "pornographic" content from public schools. Stevens later used that new law to push for banning the Holy Bible from public school libraries as well.
His argument: there's nothing more "pornographic" than rape, bestiality, and incest – all of which can be found in droves in the Old Testament.
Stevens has yet to hear back.
To Pray or Not to Pray
It's not just Stevens; other activists seem to be taking up the fight. From hearings at public schools to government meetings, atheists and Satanists are making their faith heard.
In 2019, for example, a woman in Alaska petitioned the Kenai Peninsula Borough for her right to open a government meeting with a prayer hailing Satan. The borough, which had previously denied Jews, atheists, and Satanists their right to pray ahead of government meetings, was forced to let anyone offer invocations regardless of faith, per the Alaska Supreme Court. 
So, a Satanist did. The calls to hail Satan prompted walkouts from a dozen government employees, and drew about 40 protesters.
Satan or Silence
It's all part of what some activists call the "Satan or Silence" approach. 
The idea is to force public officials to choose between listening to "hail Satan" at council meetings, and dropping public prayer at the meetings altogether. 
Often, the easiest option – and the one that avoids potential lawsuits – is to simply omit all prayers from the proceedings. 
What is your reaction?