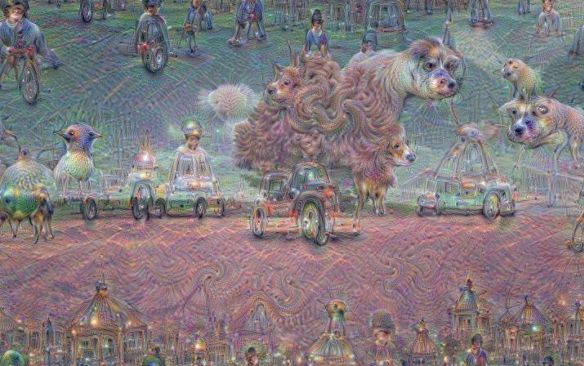 Google's search engine sorts information from all over the internet and organizes it to help connect us with the information we want and need. The site's programmers have recently given it a new, and arguably more intriguing way of using all of this data; to learn concepts and create original images. The results are some pictures that are so off the wall, they capture what it is like to experience a dream.
Learning How to Learn
The system's Artificial Neural Network (ANN) is organized in a way that mimics the human brain, and it learns about the world in a way similar to that of a child. You can teach it about what a dog is, for instance, by showing it some examples. Let's say we pick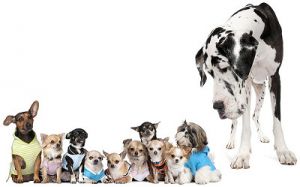 Chihuahuas, a Dachshund, and a White Terrier.
The ANN might guess that, in addition to walking on four legs and having a snout, that being very small is a necessary trait of all dogs and may get confused when you mention that a Great Dane is also a kind of dog.
If this sort of error occurs, the programmers try to correct it by showing more varied samples until a more accurate concept is built, though the computer never quite perfects it.
They realized that once the system had the concept of a thing, it could draw an original image of it, and this is where things get really weird. At one point, the ANN was asked to create images of dumbbells. Many pictures of dumbbells it had seen included arms lifting them, so the computer thinks that sometimes dumbbells include arms, and draw pictures accordingly.

In an experiment, the team refrained from correcting any misguided notions of concepts and essentially let the computer take an idea and run wild. The ANN essentially goes deep down a rabbit hole inspired by a certain concept. It combs the vast sea of data online and chooses images that "remind" it of the starting concept while simultaneously creating a kaleidoscope-like picture that maps out its train of thought.
For the ultimate test, the team gave the computer an image of white noise, like the static on a television with no reception. Using that as the jumping off point, it designed the image below purely on its own. They call these pictures dreams because they represent the system's thoughts that are derived from real world objects.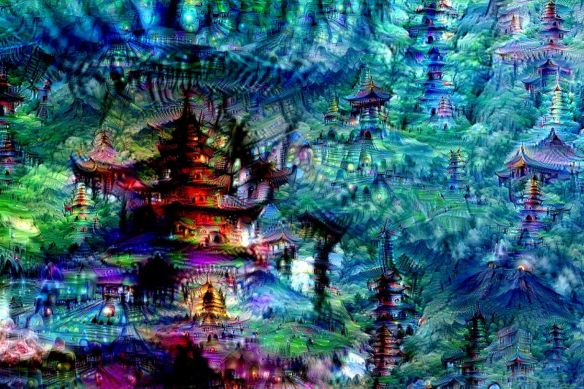 Minds and Dreams
What are we doing when we dream? Some think that we are preparing ourselves to deal with situations we have yet to encounter. Some think dreams are the product of subconscious thoughts or fears, and that we can learn something about ourselves by examining them critically. Others still think it is just merely our brains projecting random images and events we experienced throughout our lives.
The dreams of the Google ANN would fall in to this latter category. Just as our experiences shape our dreams, they also influence our personalities, and we even see a bit of this with the computer. Trees tend to remind it of buildings and leaves usually make it think of birds.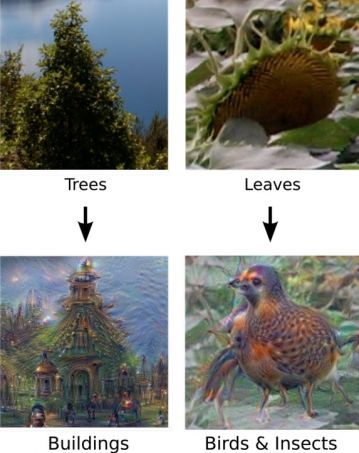 These tendencies may be a primitive first step on the road to achieving artificial intelligence. We often consider self-motivated reasoning and dreaming as signs of consciousness. Of course, at this point we have to set in motion the process by which the ANN thinks and "dreams", but is that really all the dissimilar to us?
If you are a creationist, you are already onboard with the notion that someone gave us our unique characteristics and set our lives into motion. If you believe in evolution, you might liken the ever-deepening understanding of the computer with the development of our intellect. Of course there is the question of whether true consciousness must be the emergent property of biological material, or if artificially constructed objects can bear this trait.
Either way, giving computers the ability to dream is to endow them with creativity. This could eventually lead to breakthroughs in their ability to solve problems for us. They might be able to think of a more efficient vehicle, or a stronger building material. A dreaming computer is just one small step on the way to a giant leap forward for mankind.