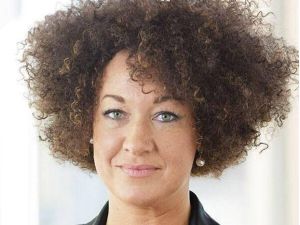 Rachel Dolezal was thrust into the national spotlight when her White parents spoke to the press and identified their daughter as a white woman who, for years, had been posing as Black in Spokane, Washington. Dolezal was the director of the Spokane chapter of the NAACP and had held teaching positions in Africana Studies at Eastern Washington University.
Her story, and questions about her racial identify, dominated headlines for nearly a week, culminating in a Today Show interview that left us with more questions than answers. We still want to know who is Rachel Dolezal? And what does her racial identity mean in a greater cultural context?
The public conversation around the Dolezal subject has turned into a discussion of the term "Transracial." A term that is of growing prominence following various movements in the transgender community, transracial has entered the public lexicon with great force.
Definitions
Although the implications of the term and its relation to the Dolezal case are debatable, Ellie Freeman sees forth a distinction between trans-racialism and Dolezal case:
"Being transracial is hardly similar to 'feeling black' It's not like gender dysphoria either the politics of race and gender are not interchangeable in this context. Unlike many black Americans, Rachel's family background does not carry the trauma of slavery and institutionalised racism. Unlike people who really are transracial, Rachel has not been physically torn between two cultures and denied intimate knowledge of her birth culture.
Transracialism is a term often reserved for those who are adopted by parents of a different cultural background than theirs. These children must then experience the world through two races: the one they feel at home and the one the world sees them as. Ms. Dolezal, who did not grow up with parents of a different race than her, cannot claim the term, by common definition, like other transracial identifying people.
Academic Responses
Amongst those who identify as transracial, there is a strong agreement that Ms. Dolezal is not one of their community. Kimberly McKee, Ph.D, speaks as someone who identifies as transracial in her op ed piece. The attribution of the term transracial to Ms. Dolezal is a personal attack towards McKee and fellow adopted people.
UW Professor Louis Chude Sokei highlights a growing problem he notices, specifically in cities like Seattle: the racist anti-racist. In places where racist sentiments are not openly visible, non-oppressed groups are moving to speak for oppressed bodies. People like Dolezal are taking the voice from oppressed bodies, in this case Black people, in order to sound out how racist white society can be. Sokei notes although these fillers might believe they are fighting for the greater good, taking these positions of power from the marginalized community is silencing them as much as the oppressive force. Dolezal's Howard degree and activism resume does not excuse her turning down the voices of oppressed groups.
As of late, Dolezal black family have also come out against her. Her adopted brother who is Black, Ezra Dolezal, says that her actions are not ones of activism, but ones of Blackface. Although Dolezal has stated that she does not identify as transracial and continuously skirts over questions about her racial identification following the controversy, her employer, the NAACP, acknowledges they stand by their decisions. The organization does not determine employment on the basis of ethnicity. With the media coming in from every negative angle, the NAACP's statement is one of few coming to her defense for her work in social activism. The public sediment, however, is that her work social work is commendable in theory, but the way she went about it was wrong.