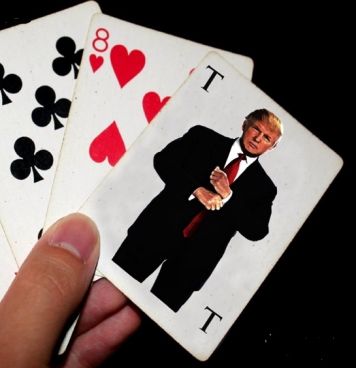 The field of candidates vying for the Republican Party's nomination for President is rather crowded. It boasts governors and senators with plenty of political experience, yet one man stands head and shoulders above the rest: TV's Donald Trump.
Trump is dominating in national polls among likely Republican voters, beating out former Florida Gov. Jeb Bush and Wisconsin Gov. Scott Walker. "The Donald" hasn't really set forth much in the way of policy ideas since declaring his run on June 16th, so voters are responding to a certain je ne sais quoi he carries.
John Heilemann of Bloomberg Politics recently traveled to New Hampshire to learn more about Trump's appeal to his supporters. "He's like one of us," said focus group member Jane about the billionaire star of reality television and husband of a supermodel.
Jane is likely talking about Trump's temerity to blurt out what a select group may be thinking, but are themselves sometimes too afraid to say. Reforming immigration and loosening certain controls is an unpopular idea among a substantial segment of the population, and Trump attempted to cater to those sentiments early on in his campaign.
While the Universal Life Church attempts to remove itself from the muck and mire of the political process, we do think it is important to remain informed on the issues and to ensure that, as the matters of state are carried out, our brothers and sisters are given the respect, care, and attention they deserve as fellow humans. Trump's comments earlier this year about Mexican immigrants struck us as demonstrably false and irreversibly damaging to the greater community.
"When Mexico sends its people, they're not sending their best," said Trump. "They're bringing crime. They're rapists. And some, I assume, are good people." It is a bold claim to insist that immigrants generally are rapists but it is apparently one that rings true to many, or at the very least, doesn't strike them as odd or offensive.
We believe that we are all children of the same universe. Immigrants have always fundamentally shaped, and will continue to shape, the United States. They are integral both to our nation and to even our church communities.
Comments like Trump's only serve to divide that which, now more than ever, we must be working to pull together. As the Bloomberg focus group shows, large numbers of people see Trump as a leader. Some supporters have mentioned in interviews that they appreciate Trumps affirmations of their views, which are actually misconceptions.
Interestingly enough, a study by Walter Ewing points out that as the foreign-born population of the U.S. rose from 1990 and 2013, violent crime declined by 48% and property crime by 41%. Of the top 10 ranked safest cities in the nation, 7 have very large Hispanic immigrant populations. Unencumbered by these facts, Trump and his brilliant marketing machine have managed to strike a chord with a large group of voters.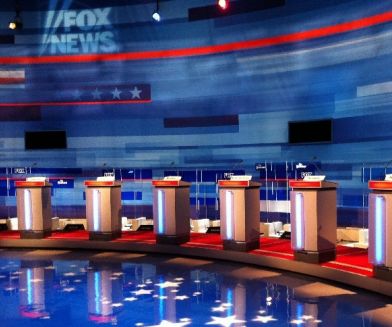 Trump's bombastic and offensive comments certainly captivated, and were denounced by many. But is there room for them in the political arena? How can we hope to elevate our society and achieve universal equality when agendas of racism are still swallowed with such ease by the public?
As easy as it is to be cynical, one could argue that the office of the President is still one that carries with it the heavy burden of defending and guiding a nation of 300 million unique individuals. We cannot hope to work together when our leaders are so intent on driving wedges between us. Are we taking this election seriously enough, particularly as we find ourselves face-to-face with some of the most severe internal racial tension we've seen in years?
It will be interesting to see if these and other comments by Trump catch up to him. The upcoming Fox News debates will no doubt make for some incredible television. This is a platform where Trump has already shown he can captivate an audience and reduce even a capable leader to looking like nothing more than an apprentice compared to him. We would bet that if his poll numbers decline between now and then, this will put him back out in front. This will be his trump card.
Sources: Politico, Bloomberg, CNN