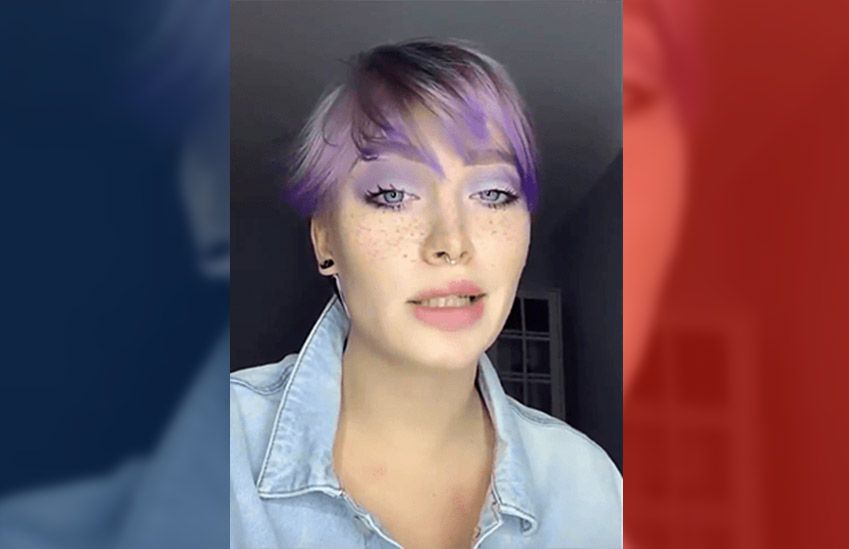 When a 16-year-old French girl named Mila broadcast her thoughts about being gay live on Instagram, she probably never imagined the president of France himself would eventually have to come to her defense.
But the Lyon, France teenager has become a controversial cause célèbre for the way she chose to respond to a Muslim commenter who derided her as a "dirty lesbian" and a "dirty whore" beneath her original post. Instead of ignoring the slurs, Mila shot back with an anti-Islam diatribe in which she said that the Quran is "full of hatred" and "Islam is bull****."
The video engraged Muslims on social media and sparked hundreds of death threats; the teen was even forced to change schools after her personal information and whereabouts were posted online. 
A National Controversy
As the headlines continued to mount, France's public prosecutor opened concurrent investigations into the incidents – one against the attackers' "death threats, threats to commit a crime and harassment," and one against Mila's own potential "provoked religious hatred", a crime in France. The issue has reached such a fever-pitch in France that French President Emmanuel Macron decided to weigh in.
"In this debate we have lost sight of the fact that Mila is an adolescent," he told Le Dauphiné Libéré newspaper, pointing out his government "fulfilled its responsibilities" because "we owe her protection at school, in her daily life, in her movements. That necessity is separate from the criticism of religion. The law is clear: we have the right to blaspheme, to criticize, to caricature religions. The republican order is not a moral order … what is outlawed is to incite hatred and attack dignity."
Meanwhile, the incident has drawn support from far-right French politician Marine Le Pen, who staunchly defended the teenager's actions. Conceding that while her words may be seen as vulgar, "we cannot accept that, in 21st century France, some condemn her to death," Le Pen argues. 
However, not everyone has been quick to shed tears for Mila.
"This girl knows exactly what she has done," insists Abdallah Zekri, general delegate of the French Council for the Muslim Faith (CFCM), insisting her comments were insulting, provocative and not covered by freedom of expression. He sees it as a cautionary tale: "They who sow, reap."
But other members of CFCM say that it doesn't matter how offensive the remarks, they don't justify death threats. "We have to accept all the debates and refuse all violence," says Mohammed Moussaoui.
The Limits of Free Speech
Mila has since appeared on French television proclaiming to have no regrets, though she has offered apologies to those who practice their religion "in peace." The high-profile episode has sparked a furious public debate over the limits of free speech in the famously secular republic. Some aren't sure criticism of religion should be permitted as readily as it was in the past, in part due to the country's growing Muslim population.
There are no existing laws against blasphemy, but the French public is well aware of what can happen if religious zealots hear or see something they find offensive. 
January marked the five year anniversary of the Charlie Hebdo massacre, when a group of Islamic terrorists murdered twelve people at the Charlie Hebdo office in an attempt to "avenge the prophet" after the satirical magazine repeatedly published cartoons of Muhammad that drew outrage from the Muslim world.
Larger Than Islam
But make no mistake, Islam is far from the only religion whose adherents have proven overly sensitive to offensive criticism. Just recently, the comedians who created a film depicting Jesus as gay reported receiving death threats from evangelical Christians in their home country of Brazil. Clearly, threats of violence in response to supposed blasphemy is an interfaith phenomenon.
There's an interesting question to ponder here. Freedom of speech, of course, has limits. You cannot incite public panic by yelling 'FIRE!' in a crowded movie theater, for example. Given the risks of evoking a violent response, does the same idea apply to blasphemy and criticism of religion? 
Should we be able to criticize religion with absolute impunity, or are there lines that simply shouldn't be crossed - and should those lines be drawn by the government?