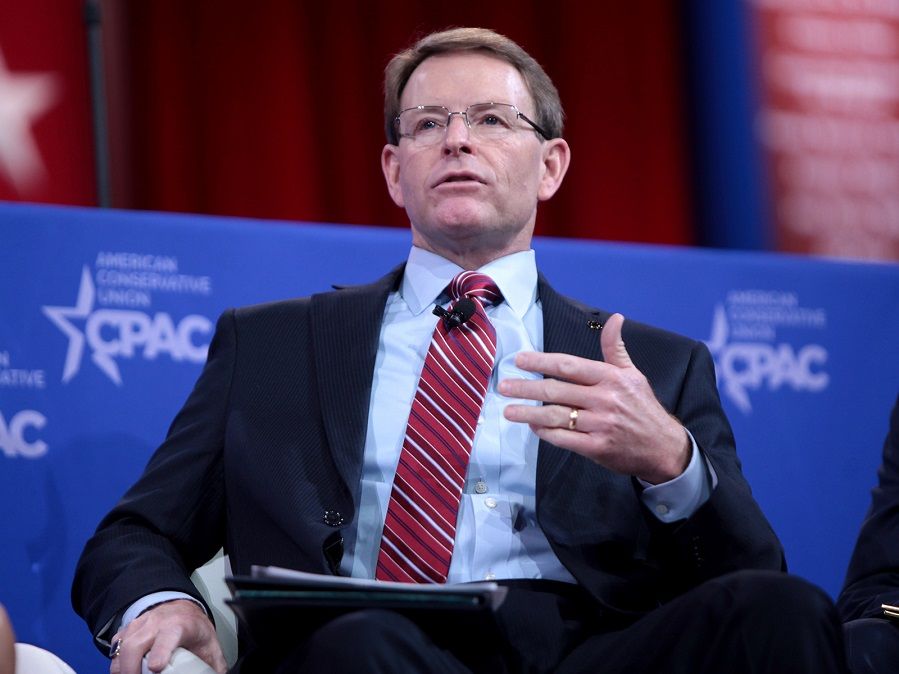 It was supposed to be discussion on the role "values" would play in the upcoming midterm elections. However, when a North Carolina man called into the C-SPAN show Washington Journal recently, he made Family Research Council President Tony Perkins defend more than just a vague set of values.
"I was an evangelical Christian," explained the caller, Steve, before unleashing a blistering 60 second diatribe about Christian hypocrisy. "But I gave that up. I went back to being a true Christian. A true Christian follows the teachings of Jesus. Evangelicals have become paranoid, white Christians losing their country to minorities. They have only one goal and that is to keep America white and Christian. And that's exactly opposite of what Christianity is. Christianity is about love and helping others and taking care of others."
The caller continued: "The paranoid white Christians have now become worshipers of Donald Trump. They follow all of these false prophets out there living in $16 million houses, flying around in $10 million jets. They need to wake up. Jesus is love, not hate."
The full video can be viewed below:
What Does It Mean to Be Christian?
Dodging some of the caller's more inflammatory assertions, Perkins responded to what he believes is an over-simplification of what it means to be Christian. "I know we want to describe Jesus as all love," the evangelical leader opined. "He is love, but he's truth. And we cannot sacrifice his truth because if we do that, we'll never experience his love."
This message appears to resonate with evangelical groups, many of which are enthusiastically using their spiritual convictions to motivate fellow believers to get out and vote in the midterm elections.
What's More Important: Love or Truth?
Regardless of who you side with politically, this interaction raises an interesting question about following the teachings of Christianity (and adhering to religious tenets in general). Is being religious really just about showing love, compassion and generosity? Or does truth also play a role?
Part of the problem with using "truth" as a guide in the era of fake news is that it seems increasingly difficult for opposing groups to agree on what is true and what isn't. If truth remains subjective, how can that possibly create a reasonable standard by which to practice one's faith?
On the other hand, being compassionate and supportive of all people while perhaps not always practical is at least a consistent principle to live one's life by.
Your thoughts?