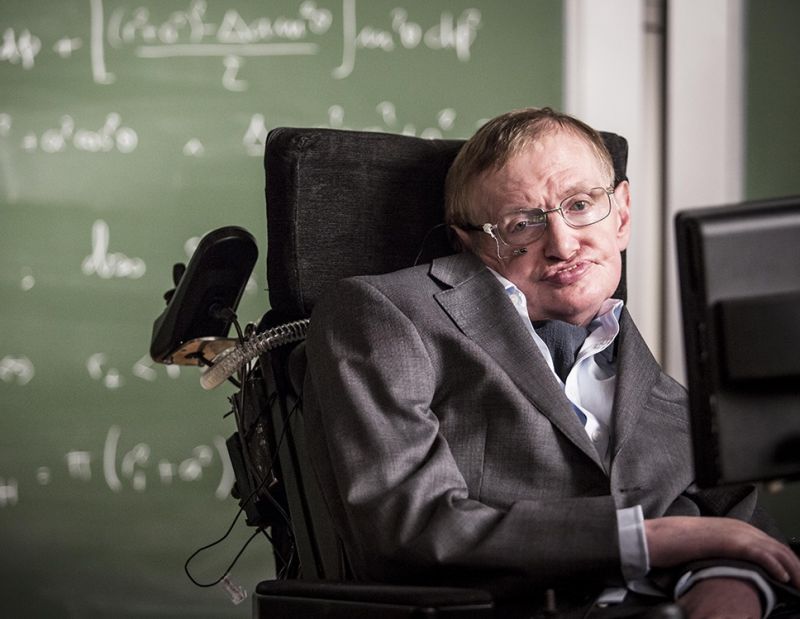 ---
One of the most celebrated, brilliant and iconic physicists of our time has left behind one last metaphysical hot take. "There is no God. No one directs the universe," writes Stephen Hawking in his final book, Brief Answers to the Big Questions, compiled and completed by his family following his death in March.
The book was Hawking's attempt to provide insight into some of the most enduring and complex questions faced by humanity among them, the question of God.
"For centuries, it was believed that disabled people like me were living under a curse that was inflicted by God," he wrote, echoing claims made throughout his illustrious career. "I prefer to think that everything can be explained another way, by the laws of nature."
What Does the Future Hold?
The British scientist's musings don't stop with higher powers, however. Hawking also insists that alien life is very much real and out there in the universe waiting to make contact. He also claims that artificial intelligence is poised to outsmart humans and that time travel can't be ruled out as a technological possibility. And as far as space travel is concerned - buckle up: "Within the next hundred years we will be able to travel to anywhere in the Solar System," he writes.
**Scientific Skepticism
**
Hawking is not the first famous scientist to question the existence higher power. Albert Einstein penned a famous letter rejecting the very notion of God and religion a year before his death. And while biologist Charles Darwin and physicist Isaac Newton were both firm (albeit nuanced) God-fearing believers to their dying days, the famous Catholic chemist Marie Curie became publicly agnostic following the death of her mother.
Of course, there is a difference between having an informed opinion about the existence of a higher being and presenting definitive proof.

And so it's important to bear in mind that all of these brilliant scientists, including Hawking, are essentially providing informed guesses. The truth is that along with questions of time travel and alien life forms, there continues to be no experiment or scientific method to either prove or disprove any theories related to God specifically.
Is God a Myth?
It's possible that God exists entirely in the traditional sense as an ethereal being living in the heavens, undetectable and omniscient. Or perhaps Hawking was right, and God is just a human construct thought up to help explain the mysteries of the universe.
Then again, what's to stop God from appearing tomorrow in some yet uncovered glob of dark matter, expansive black hole, or pinpoint quantum particle? The cosmos hold countless secrets, the vast majority of which undoubtedly remain undiscovered. On that note, Hawking's enduring message to all us cosmic truth-seekers is remarkably simple:
"Remember to look up at the stars and not down at your feet."