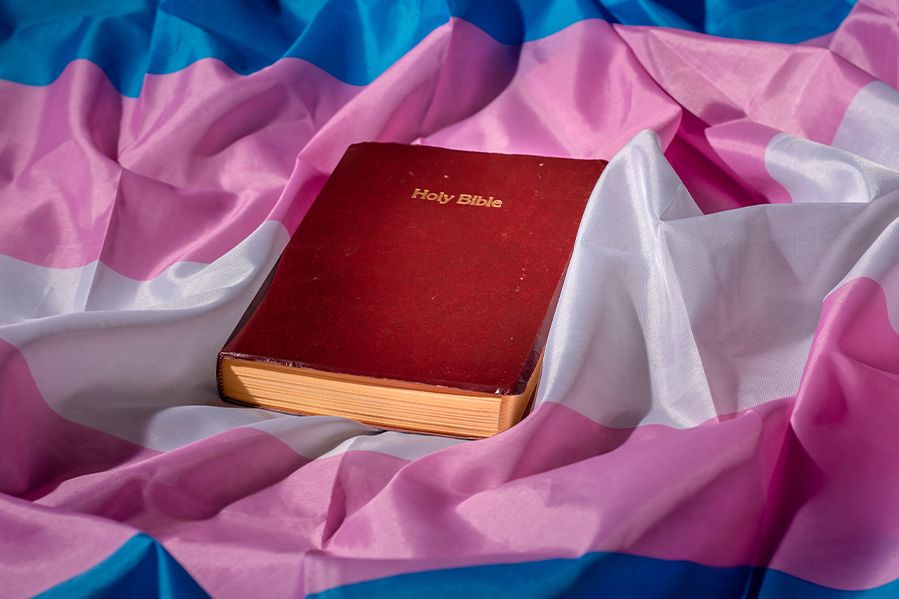 In a move that some are calling wildly offensive, a German Bible museum recast Jesus as a transgender woman in a play… just weeks before Christmas. The museum says they only wanted to show solidarity with the LGBTQ community and tell them God loves them as they are, but many Christians were outraged at the idea of Jesus as a trans woman.
Trans-Jesus?
'The Gospel According to Jesus, Queen of Heaven,' hit the stages of Frankfurt at The Bibelhaus, a popular German Bible museum. The play was written by transgender author Jo Clifford and casts Jesus as a transgender woman.
During the play's small initial 2009 run in Glasgow, Clifford received scores of death threats and the theatre it was performed at dealt with protests so large and raucous that the BBC covered them. "I thought, 'Well, what would Jesus do if Jesus came back to earth now and was me, a trans woman? What would she do and what would she say?'" Clifford says. "That was the origin of the play."
The play ran in tandem with the museum's 'G*tt w/m/d' exhibit, which showcases the diversities of gender identities ancient and modern, arguing that no matter who you identify, "you are good as you are."
Its website shows a handful of the exhibits, including an LGBT Adam. "God's image is both male and female, in the origin, when it all began, and finally in the future," the site reads. "In the new creation of God then no longer applies to male or female, but all are one."
As you might imagine, a transgender Jesus and male and female Adam didn't exactly sit well with many evangelicals.
Evangelicals Object
"A profane perversion" is how evangelical leader Franklin Graham described the display. "Any suggestion that Jesus Christ is transgender is not only false, it's just sick… This is simply man trying to bring God down to his own level."
Graham pointed to the numerous uses of male pronouns in the Bible as evidence that Jesus wasn't a transgender woman. "From the time of Christ's birth on that first Christmas morning, to His sacrificial death on the cross, to His resurrection from the tomb, the Bible only refers to Jesus Christ as a male. The Bible has many names for Jesus, including Son of God, Son of Man, Prince of Peace, King of Kings, and the bridegroom of the Church."
The museum's point with the exhibit is in part that the arguments over the gender binary are not new. "For some years now, society has been opening up to non-binary gender concepts," their website states, as it invites viewers to challenge their existing perspectives. "This debate is ancient, as is shown by countless pieces of evidence: archaeological finds, theological and philosophical records or traditions from everyday culture and art from bygone eras."
But using Christianity's savior to make that point seems a step too far for many Christians, who say it's beyond blasphemous.
Is a transgender Jesus inherently offensive? Or was the museum right to use the potentially shocking imagery to challenge the gender binary?