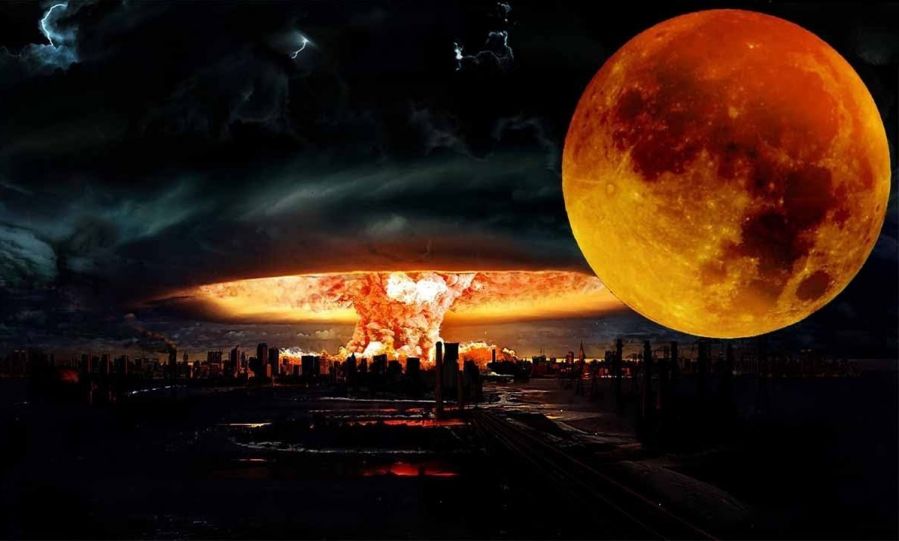 Today's the day, folks the world is finally ending. Batten down the hatches, hold your loved ones close, and hope for the best.
Numerous doomsday preachers have issued dire warnings that tonight's blood moon will bring with it the long-awaited apocalypse. How do they know this? Their prediction stems from the Book of Joel, which apparently forecasts an end to the world. The line in question reads: "The sun will turn into darkness, and the moon into blood, before the great and terrible day of the Lord comes."
If the preachers are to be believed, that terrible day is here.
What is a Blood Moon?
A blood moon is a rare astronomical phenomenon during which the moon takes on a distinct blood-red color, especially noticeable when it's on the horizon. According to scientists, the color is caused by sunlight reflecting at a particular angle through the earth's atmosphere and lighting up the moon.
Of course this scientific explanation doesn't mean much to doomsday preachers, who insist the blood moon is clearly a sign of God's coming wrath. Why else would he turn it red - the universal color of anger, rage, and destruction?
It should be noted that this is not just any old blood moon - tonight's event happens to coincide with the longest lunar eclipse of the 21st century. This revelation tipped the scales for some people, who are now convinced the doomsday claims are accurate.
Should We Be Worried?
Okay, what are the odds this actually happens? There have been hundreds if not thousands of previous apocalypse predictions. From Y2K to the much-hyped end of the Mayan calendar in 2012, this is far from the first time we've been told to run for the hills.
So, for the time being, color us skeptical. But if the sky does start falling, we'll be looking for an underground bunker to crash. Any tips are welcome!
[Update 7/31]: Good news! Looks like we're all still here! Maybe the sky will indeed fall one day, but not just yet. See you all for the next doomsday prediction!