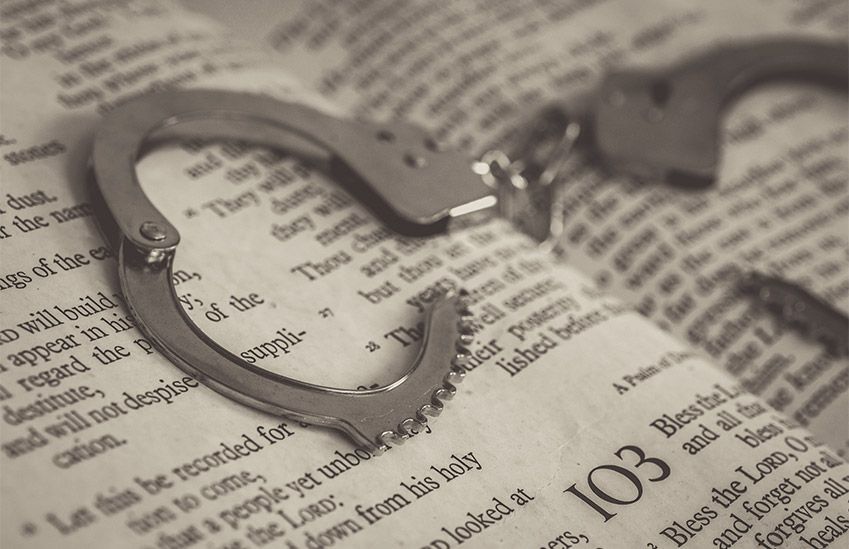 Last week we talked about some churches who have refused to follow the Center for Disease Control and Prevention (CDC) guidelines for the coronavirus and have continued holding large services in their churches.
Now one of the church leaders we highlighted, evangelical pastor Rodney Howard-Browne, has been arrested by the Hillsborough County Sheriff's Department after continuing to ignore a countywide order directing residents to remain at home except for "essential services" such as going to the grocery store or visiting a doctor.
County Sheriff Chad Chronister charged the pastor of the River at Tampa Bay Church with two second-degree misdemeanors: unlawful assembly and a violation of health emergency rules. Chronister and the department's attorneys repeatedly urged Howard-Browne to close his church prior to his arrest and sent police to his church on Sunday morning to speak with him but he "did not make himself available," according to Chronister.
Florida currently has nearly 6,700 confirmed cases of the coronavirus and at least 87 deaths.
'Florida Man' At It Again
The day before his arrest, Howard-Browne held two services at his megachurch which normally holds 4,000 congregants. A video on the church's Facebook page of the day's sermon shows a large number of attendants although it does not appear that the venue was full.
One of Howard-Browne's attorneys issued a statement after the arrest claiming the church "went above and beyond any other business to ensure the health and safety of the people" in attendance by providing everyone with hand sanitizer, having staff wear protective gloves, and by requiring those in attendance to stay 6 feet away from those outside their household.
Sheriff Chronister on the other hand called the decision to hold services a "reckless disregard for human life" in a strong condemnation of the pastor's actions.
No Stranger to Alternative Facts
Howard-Browne has presented numerous conspiracy theories about the virus during his sermons, and has been adamant about his church remaining open despite numerous calls from the Sheriff's Department and their attorneys. 
One conspiracy he's put forth is that the coronavirus pandemic is a globalist plot engineered by the Rockefeller Foundation to force deadly vaccines on people and shut down churches.
The pastor was also a member of the evangelical leaders who laid hands on and prayed in the Oval Office with President Trump in 2017 and has said his church won't close during the current pandemic because, as he put it, "we're raising up revivalists, not pansies."
Howard-Browne also claims he will rid Florida of the coronavirus entirely - an apparent repeat of an earlier performance where he claims his prayers rid Florida of the Zika Virus. However, as he mentions in the video above, his prayer-powers apparently stop at the Florida state line. As he puts it, "I can't be responsible for every city, or whatever."
Religious Freedom vs. Public Safety
All indications show that Howard-Browne will contest the charges by claiming that forcibly closing churches is in violation of his right to freedom of religion, as he has previously stated his intent to take the issue "all the way to the Supreme Court" if churches were told to close.
Legal experts have been skeptical of the pastor's claims as the social distancing recommendations from the CDC serve the government and public interest of public safety. 
State Attorney Andrew H. Warren said during a press conference, "It's unfortunate here that the pastor is hiding behind the First Amendment" and later added that the emergency orders put in place by the county are "constitutionally valid."
Meanwhile a statement posted March 22nd by the church on their website makes the case that their religious freedom is being violated by these closures. 
"The government deciding who can attend a service by way of a numerical limit does not demonstrate an equality of rights and ought to be seen as a per se violation of the principle of separation of church and state," said the statement.
Should churches be able to defy emergency orders in the name of religious freedom? Does public safety take precedence over holding Sunday services?
And in the age of digital streaming, is there any excuse for continuing to hold in-person church services during a deadly pandemic?