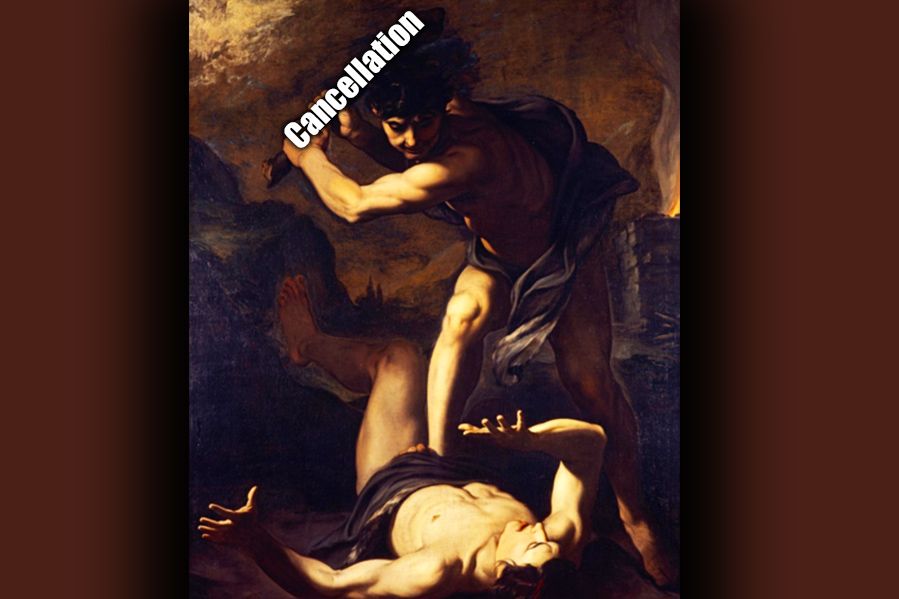 Can cancel culture be traced back to the Bible? Andrew Cuomo thinks so – and he's not alone. The former governor of New York is among a number of prominent figures who've made the comparison recently. 
Cuomo stepped down in August 2021 following allegations of sexual misconduct and corruption. Now he's is back in the news thanks to his recent remarks comparing "cancelation" to unjust biblical stonings and claiming, "God's not finished with me yet."
While he's apologized for some of his actions, Cuomo appears to also be blaming cancel culture for his fall from grace. 
Biblical Origins?
"Cancel culture says if you don't agree with me and my point of view, then you should be canceled," Cuomo explained during a recent visit to an NYC-area church. 
"It's a social death penalty. Our cancel-culture mentality today is like modern-day stonings. Remember the stonings in the Bible?" 
Critics weren't amused. Erica Vladimer, co-founder of Sexual Harassment Working Group, said that Cuomo taking the pulpit at a church and blaming cancel culture is "an insult to those who truly see Sunday as a day of worship.
Another former Cuomo staffer said that "he should really try confession first."
Would Jesus Cancel?
In drawing such biblical parallels to cancelation, Cuomo has found an unlikely ally: Colorado Rep. Lauren Boebert.
Although the words 'cancel culture' might be a relatively new entry into our daily lexicon, Boebert has echoed the idea that 'canceling' goes all the way back to biblical times. 
"We are in another cycle of cancel culture, but this is nothing new. Cancel culture has been around since the beginning of time," she stated in a recent interview. "Cain canceled Abel. We had Shadrach, Meshach, and Abednego that were thrown into the fiery furnace."
"King Nebuchadnezzar wanted to cancel them but there stood another in the midst of them and he was the son of God. And then they tried to cancel Jesus, but you can't cancel God."
Boebert continued: "this has always been an issue, the 'I don't like you, I don't like what you're doing, I don't like the attention that you're getting, so you shouldn't be here. You shouldn't have a voice. You shouldn't have a movement.'"
The sentiment extends beyond the political class, as well. 
In a recent sermon, evangelical Pastor David Jeremiah said that Jesus Himself would be against "unbiblical" cancel culture. "Cancel culture is laser-focused on judgment and accusation and punishment," he explained. "Christ's goal, on the other hand, is love, mercy, and grace."
What do you think? Is cancel culture a feature of human nature that's been around for millennia, as its appearance in the Bible would suggest?
Or is this just a newly-created term being exploited by people who don't want to accept personal responsibility for their actions?
[UPDATE 3/28]: Speaking of refusing to accept responsibility, Russian president Vladimir Putin recently compared the international backlash against Russia following its decision to invade Ukraine to "cancel culture." Putin specifically drew a connection between his situation and the backlash against "Harry Potter" author JK Rowling, who has repeatedly been the target of criticism over her views on trans rights issues. Here was the full quote:
"J.K. Rowling has recently been canceled because she... did not please the fans of the so-called gender freedoms. Today, they are trying to cancel a whole 1,000-year-old country, our people. I am talking about the increasing discrimination of everything related to Russia, about this trend which is unfolding in a number of Western states."
Rowling shot back at Putin's attempted comparison in a recent tweet:
Critiques of Western cancel culture are possibly not best made by those currently slaughtering civilians for the crime of resistance, or who jail and poison their critics. #IStandWithUkraine https://t.co/aNItgc5aiW

— J.K. Rowling (@jk_rowling) March 25, 2022