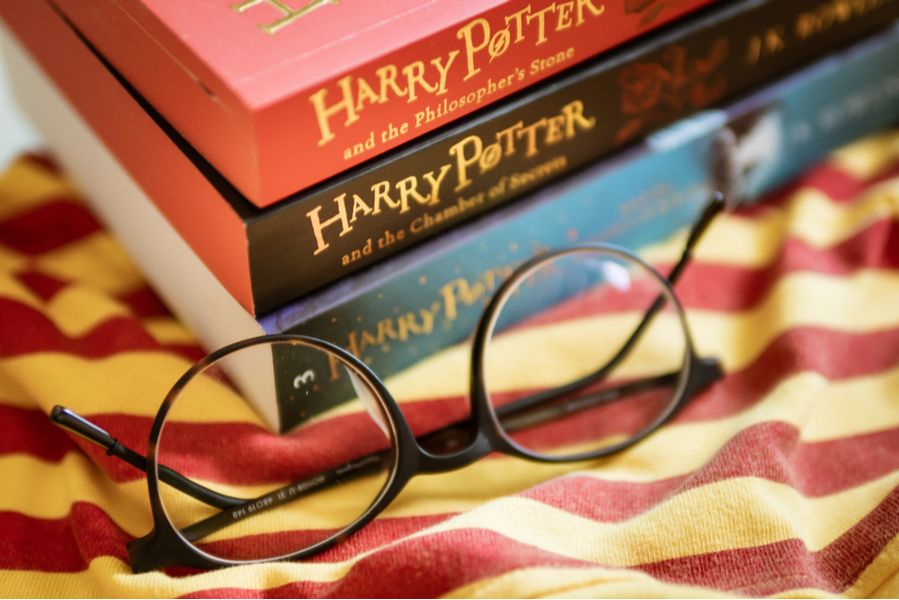 Has the movement for trans rights become too aggressive, and even dangerous? That's the argument put forth by 'Harry Potter' creator J.K. Rowling in a new blog post called "TERF wars."
Rowling writes that government policies intended to protect transgender folks could unintentionally prove harmful to children, and could make public women's restrooms and locker rooms unsafe, among other concerns.
She also argues that trans rights activists have become militant and extreme, prone to harassing anyone who disagrees with them, and eager to label lesbian women and feminists as "TERFs" (which stands for Trans-Exclusionary Radical Feminist).
Is Sex Real?
The best-selling author behind the beloved wizarding book series has made headlines several times in recent months for voicing her controversial opinions on trans issues.
Rowling's latest foray into the issue of trans rights began last week when she took issue with the phrase "people who menstruate" and posted on Twitter mocking the wording:
That message ignited a firestorm of criticism. But instead of backing down, Rowling pushed on, asserting that biological sex differences exist and that ignoring them risks "erasing" women.
Harry Shoots Back
Rowling's comments were broadly criticized across social media and in the press, with numerous condemnations from high profile celebrities such as Eddie Redmayne.
But easily the most striking rebukes came from the only names more closely associated with the Harry Potter series than Rowling is – the actors who played her characters. Daniel Radcliffe, who portrayed Harry Potter in the movies, joined the chorus of voices renouncing Rowling's views. In a response published on the Trevor Project website, he wrote:
"Transgender women are women. Any statement to the contrary erases the identity and dignity of transgender people and goes against all advice given by professional health care associations who have far more expertise on this subject matter than either Jo (Rowling) or I."
Emma Watson, who played Hermione in the series, had this to say:
Not Backing Down
That brings us back to Rowling's latest blog post, in which she made it clear she's not going to budge on the issue. If anything, her views appear to be more ingrained than ever before – despite many a "Voldemort" comparison made on the internet. In Rowling's eyes, the trans rights movement poses an existential threat to feminism by changing the definition of what it means to be a woman, and potentially putting biological women in harm's way through well-intentioned policies that could be exploited.
Of course, there are many, many voices on the opposite side of this issue who say this is plain nonsense. A trans woman who wants to identify as a woman is harming nobody, and allowing them to live their truth is just basic human decency, trans rights allies argue. Why should we deny anyone that dignity? they ask.
Where do you stand? Are Rowling's concerns worth considering, or do they amount to overblown fearmongering?