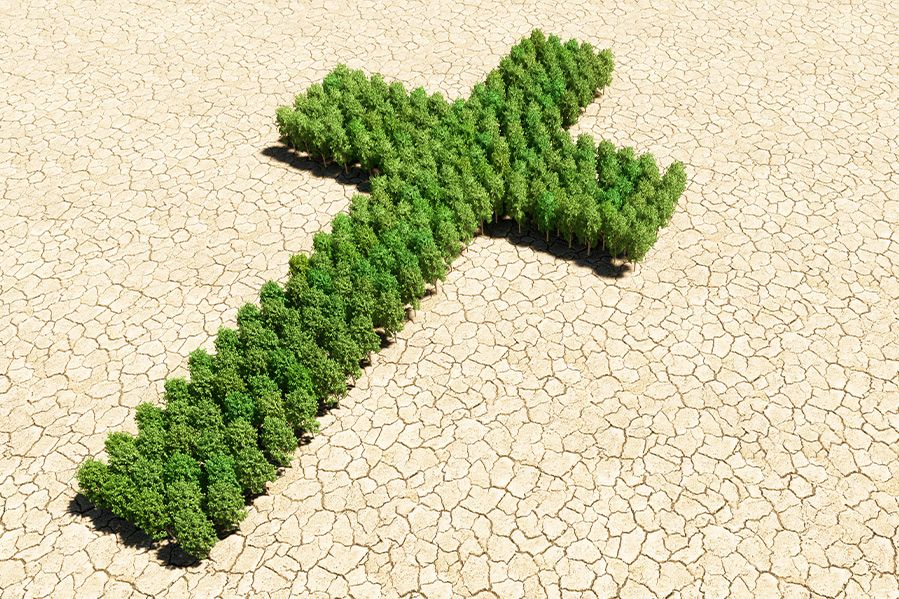 "Drill, baby, drill" is the message one West Virginia politician has for environmental advocates who say we are doing irreversible damage to our planet by mining fossil fuels. 
Not to worry, he says, God will protect us from climate change.
In response to high prices at the gas pump courtesy of the Russian invasion of Ukraine, many politicians have proposed increasing domestic oil production at home to alleviate some of those gas pump woes. 
West Virginia Governor Jim Justice was one such politician. In a recent public address, Justice implored the federal government to call on his state to help, and let them ramp up fossil fuel production.
And as for the climate impact? Governor Justice has hand-waved that away, saying it's in someone else's hands entirely: God's.
Drill, Baby Jesus, Drill
"I believe with all in me, that we'll have time and [God] will give us time as we go forward," Justice said in his March 14th briefing. "If there is such a thing, and I underline if, if there is such a thing as climate change, I believe that He will give us time and the smart people will fix it."
Justice has repeatedly cited God when pressed on the possibility of exploring renewable energy options versus continued dependence on gas, oil, and coal.
Just a few days prior, he issued a similar refrain, stating that "God will give us time for the smart people of the world to solve the riddle. If there is truly climate change going on, He will give us time."
A 3,675-page report from the Intergovernmental Panel on Climate Change says drastic action is needed now, and that nearly half the population of the world is already vulnerable to dangerous changes. They predict everything from lack of farmland seriously impacting the world's food supply, to rising seas threatening coastal cities, to potential humanitarian crises of immense magnitude. 
The report issued a dire warning, stating plainly that "delay means death" when it comes to climate change.
But maybe the big man upstairs will come to the rescue?
Will God Save Us?
That God will save us from ourselves is not an unheard-of idea. After President Trump pulled the United States out of the Paris Climate Agreement back in 2017, a Michigan congressman made headlines by claiming that everyone was freaking out for no reason, because God will come to our rescue if needed. 
"I believe there's climate change. I believe there's been climate change since the beginning of time. Do I think man has some impact? Yeah, of course," said Michigan Congressman Tim Walberg. "As a Christian, I believe that there is a creator in God who is much bigger than us. And I'm confident that, if there's a real problem, He can take care of it."
Faith leaders have repeated this theory as well, claiming that we shouldn't worry too much about climate change because in the end, God is the one who will decide the fate of the world.
"We need not fear the doomsday predictions of global warming activists because the Bible already tells us that God will determine the end of the earth, not human activity," says Pastor Tim Dinkins, of Grace Baptist Church in Lemoore. He continues: "God has already established a time when the earth will be destroyed, not by water but by fire at the time of Christ's return, and then the earth will be remade."
But environmental scientists say we really shouldn't bank on God to save us, especially when there are actionable things we can do right now to help reverse climate change. 
Citing the hole in the ozone layer as an example, environmentalists point out the global cooperation and quick corrective action that took place worldwide; 197 nations signed the Montreal Protocol, which regulates ozone-depleting gases. Decades later, the ozone has largely repaired itself.
Of course, it's hard to imagine such global cooperation today.
What are your thoughts? When it comes to climate change, is it in our hands, or God's?