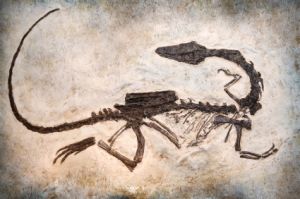 Can the truth behind the origin of life on Earth be established by a courtroom bet? This is precisely what one creationist hopes to accomplish by challenging anyone to disprove the literal interpretation of the book of Genesis. At stake is $10,000. While the wager may seem like a novel way of advancing the dialogue on life's origins, Universal Life Church ministers should consider whether the case has not already been closed.
The plan was announced by Dr. Joseph Mastropaolo, who has a PhD in kinesiology and has taught physiology and biomechanics at a California university for more than twenty-five years. Mastropaolo started making public arguments promoting creationism thirteen years ago, after reading an article in a newspaper, and has shown no signs of letting up yet with his latest proposal: "They [evolutionists] are not stupid people, they are bright, but they are bright enough to know there is no scientific evidence they can give in a minitrial." The Literal Genesis Trial would take place in a Santa Ana, California, courthouse, and would include a real-life judge, bailiff, and court reporter.
To prove his case, Mastropaolo has stipulated several rules to be followed during the proceedings (some of which will make your typical ordained clergy member give a double take):
1) Each party wagers $10,000 on their argument. The winner takes away both sums, in the amount of $20,000. (These are actually the first four rules collapsed into one.)
2) Evidence must be scientific (objective, valid, reliable, and calibrated)
3) The preponderance of evidence prevails.
4) The judge is a superior court judge.
5) The venue is a courthouse.
6) All court costs will be paid by the winning party.
The trial would commence once Mastropaolo, who will be advancing the case for a literal interpretation of Genesis, found a scientist willing to advance the case for a non-literal interpretation.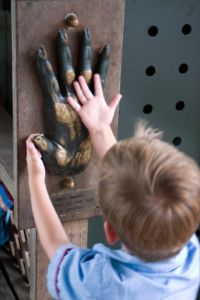 The debate between evolutionists and creationists like Mastropaolo will probably not go away any time soon, at least in America, where 46 percent of people still believe in creationism (unlike anywhere else in the developed world), but becoming an ordained minister does not equate to throwing away religious tradition: one of the most important points made by the authors of the Science, Evolution, and Creationism text was that science and religion can co-exist. While we have the intellectual responsibility to acknowledge the reality of evolution, we also have an opportunity to use religious narrative as a tool to enrich and enliven the human experience through metaphor and allegory.Mastropaolo will have his work cut out for him, since by far, the vast majority of scientists contend that evolution is the best explanation for the origin of life on Earth. In its publication Science, Evolution, and Creationism, the National Academy of Sciences gives several arguments supporting a non-literal interpretation of Genesis: 1) evolution is corroborated by multiple disciplines; 2) the evolution of the universe has produced the necessary conditions of biological evolution; 3) life appeared in the first billion years of Earth's history; 4) fossil records have provided extensive evidence for evolution; 5) common structures and behaviors between species reveal their evolution from a common ancestor; 6) evolution accounts for the geographic distribution of plants and animals; and 7) evolution explains the origin and history of human beings.
Sources:
The Guardian
Business Insider