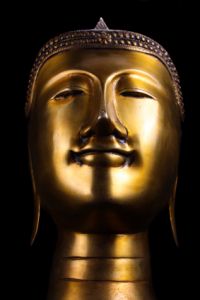 In a tongue-in-cheek jab at the widespread reverence for religion, the left-leaning aggregated blog site Huffington Post has announced a "create your own religion" competition for its subscribers. The humorous publicity stunt asks readers to submit a description of their own invented religion, which will be posted to the site to compete for followers. The religion with the most followers wins. We think this is a fantastic and lighthearted way to find out what people will say, but it forces us to wonder what people believe in their heart of hearts. While the aim of the HuffPost competition is obviously comedic, the Universal Life Church Monastery would like to know what you really think: if you could create your own religion, what kind of religion would it be?
The competition gives examples of some of the most instantly recognizable images and symbols of the world's major religions and faith traditions, asking readers how their religion would stack up with the others. Some of these religions are ancient and revered, and others, relatively novel and controversial, encouraging readers to be inventive and consider the possibilities. "You've got the long hair, the nice bushy beard, and lots of beliefs, but you don't have the 2.2 billion adherents worldwide" the description reads, alluding to the religion founded on the teachings of Jesus Christ; "[o]r perhaps you're chubby and like to sit cross-legged, but no one is making statues of you", it also reads, evoking images of the Buddha of eastern thought. Even Scientology is hinted at: "maybe you're a mediocre sci-fi writer that wants people speaking your psuedoscience [sic]". Essentially, what the competition calls on readers to do is to create a distinctive religious brand and market it as the most attractive product in order to win the most adherents.
This is all very amusing, but we at the ULC Monastery are curious about what kind of religion you would really create if you could. There are many things to take into consideration. One is the type of god or deity to be worshipped. Would your religion be monotheistic, polytheistic, atheistic, or pantheistic? Perhaps your religion would have a single male god, or perhaps a goddess. It might have a god as well as a goddess, or a trinity, triad, or similar combined form in which a single deity takes on multiple aspects. Perhaps you have no god, a gender-neutral deity, or an entire pantheon of gods. Holidays and rituals are also important, since they set aside a place and time to practice your religion. Would your sermons, worship services, and ceremonies be held inside a special building, at home, or in nature? What type of holidays would you have, what would they commemorate, and what kind of rites and sacraments would they involve? Perhaps most important of all is the set of beliefs, doctrines, and creeds that provide a foundation to your theology and a moral framework for living life. You would need to provide a statement of beliefs and policies regarding things like marriage, sex and love, salvation and atonement for sins, crime and justice, war, and the role of other religions.
Of course, these are just suggestions, and they are only the tip of the iceberg, but they are a starting point for creating your own religion. You may think you have found the perfect religion (for example, you may be loyal to the Southern Baptist Church because you were born and raised in that particular denomination), but, more often than not, an honest person will be able to name at least something about his or her religion that could be improved. We would like to know the exact parameters for your ideal religion. (There's no need to worry about winning this is not a competition, but an experiment.) Given your position as a priest or minister ordained in a nondenominational online church, what are your most cherished values? What are your beliefs about the purpose and meaning of life, and the underlying nature of the universe? Feel free to share your ideas here or on the discussion forums of the ULC Monastery.
Source: