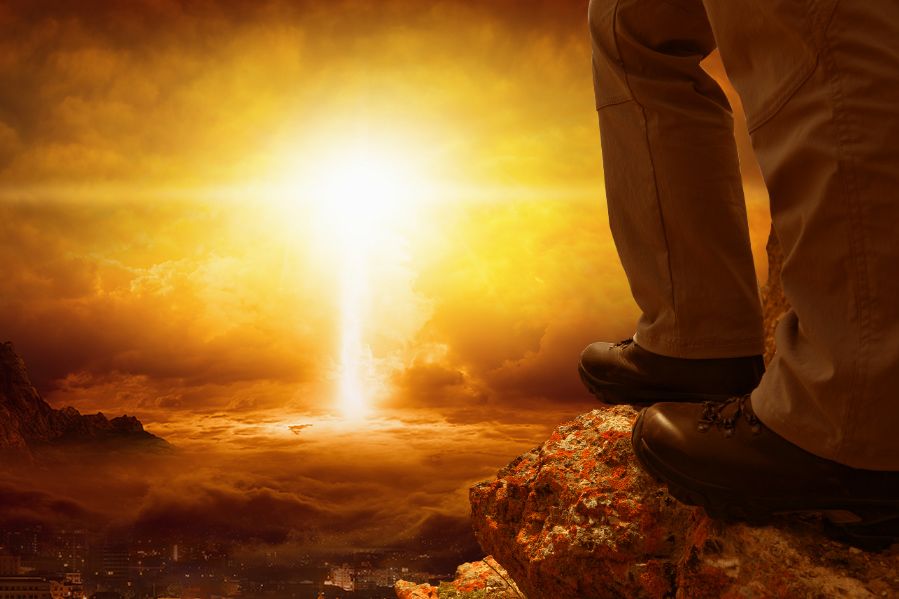 The release of a new Reebok shoe might not seem like a particularly controversial event, but some Christians say that this shoe design is downright demonic.
The shoe, the Reebok Classic Leather Tabi Décortiqué Low, launched earlier this year and sports an interesting bifurcation down the center.
Reebok insists that the design was intended as "a deconstruction of the shoe's core structure," but a group of Christians argue that it's a subtle nod to the goat-footed Baphomet, a deity worshiped in some Satanic traditions.
So... is it just an eye-catching design choice, or the cloven hoof of Baphomet himself?
Sneaking Satan Into Sneakers
"The rulers of this world show more and more openly and clearly who they worship," explained a Facebook post from the Christian group Prophecy News, the group which rang the alarm bells on Reebok's new allegedly Satanic shoe last month. "Make sure to open your eyes, and don't be caught up in their rituals."
Reebok, however, says that the shoes were most certainly not designed with Satanism in mind. In their launch post for the shoes on Instagram, they wrote that the unique design is "an ode to history and innovation" by deconstructing traditional shoe design.
Believe it or not, this isn't the first pair of shoes in recent years to be accused of promoting Satanism.
Last year, rapper Lil Nas X released a signature pair of Satan-inspired shoes that set the internet on fire. There was no question whether those shoes were Satanic; Lil Nas X said as much, there was a single drop of blood in the sole of each shoe, and exactly 666 pairs were produced.
Similarly, in late 2021, Converse released their own "Satanic" shoe with a Pentagram logo on the tongue in lieu of the iconic Chuck Taylor star. 
The release of this design from Reebok only continues this pattern, leaving doubters shaking their heads at the concerns – and believers worrying that Satan's new strategy for corrupting humanity starts with our feet.
Running Up Some Outrage
On the Christian news' Facebook page, commenters were torn. Some saw the Satanic influence they were being warned of, but many others weren't convinced.
Many were quick to point out that the design inspiration was probably less "demonic cloven hoof" and more "traditional Japanese sandal". "They're called tabi," explained one user, "and they're a style of shoe that originated in Japan centuries if not millennia ago."
Others adopted a more mocking tone. "Can anyone tell me where I can purchase a pair?" one commenter asked. "They'll go magnificently with my newly finished sacrificial altar and my Goat Blood Vino that's currently fermenting in my basement."
Still, others took the warning seriously, with numerous calls to "REPENT!" dotting the comments section throughout. As one woman wrote: "Evil is real, the devil is real, open your eyes to what is happening in the world....."
What do you think? Is this a case of people seeing sinister influence in the most benign of objects? Or is it possible dark forces were behind the shoe's cloven design?