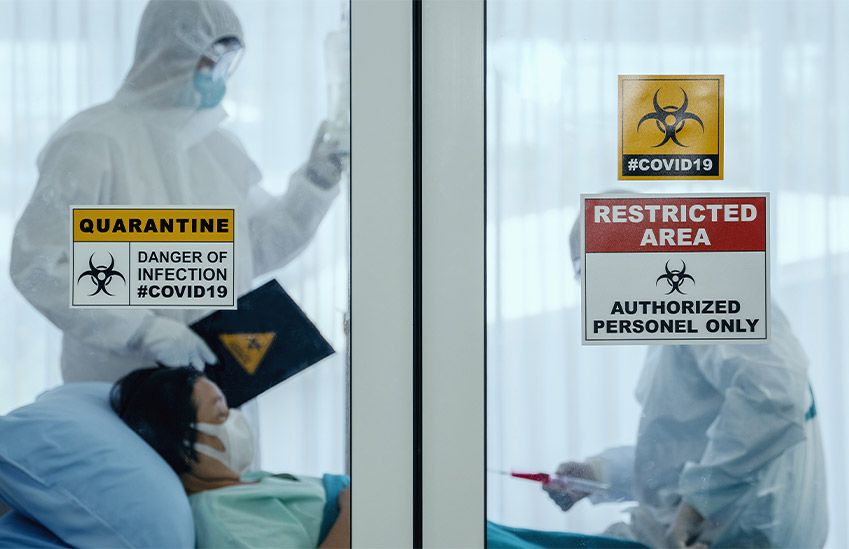 When it comes to avoiding coronavirus, it's best to stick to the science.
It is now believed dozens of worshippers at the River of Grace Community Church in South Korea were infected with COVID-19 after a contaminated bottle containing supposed cure-all saltwater was sprayed directly into congregant's mouths, including those of the pastor and his wife.
"It's been confirmed that they put the nozzle of the spray bottle inside the mouth of a follower who was later confirmed as a patient, before they did likewise for other followers as well, without disinfecting the sprayer," explained local coronavirus task force chief Lee Hee-young. "They did so out of the false belief that saltwater kills the virus. This made it inevitable for the virus to spread."
The church has since been closed and all congregants tested.
Safety in Solitude
The news comes as the number of confirmed cases in South Korea sits at 8,236. The country has been lauded for taking control after a sluggish initial response to the virus and testing up to 10,000 people daily, free of charge, at special drive-through clinics. There are now more people being released from full recovery than new infections. 
Prime Minister Chung Sye Kyun has insisted it's "still too early to relax," saying his government "will concentrate its efforts on preventing cluster infections."
Interestingly, the Korean government has since traced nearly 63.5 percent of all confirmed cases in the country back to the mysterious Shincheonji Church of Jesus in the city of Daegu, site of the initial outbreak. It is believed a 61-year-old Shincheonji congregant (Patient No. 31) of the so-called infected many of their fellow worshippers during services. Shincheonji's founder is now facing potential murder charges.
Snake Oil Salesmen Face Consequences
Eager not to be lumped into the same unholy basket, the world's largest Pentecostal church in Seoul decided early on to stream its services online, while The New Creation Church in Singapore provided its 33,000 members complementary temperature checks using state-of-the-art thermal scanners.
 With so much misinformation out there, and lives on the line, rogue pastors in the US should take heed.
As it stands, state Attorneys General are pursuing legal charges against religious leaders who sell fake coronavirus cures, including infamous televangelist Jim Bakker. He is being sued by the state of Missouri for selling a 'Silver Solution' he claims will cure the virus. In fact, ingesting colloidal silver can be dangerous.
We all want to be safe. But when it comes to pandemics, it's probably best to leave the cures to the medical experts.