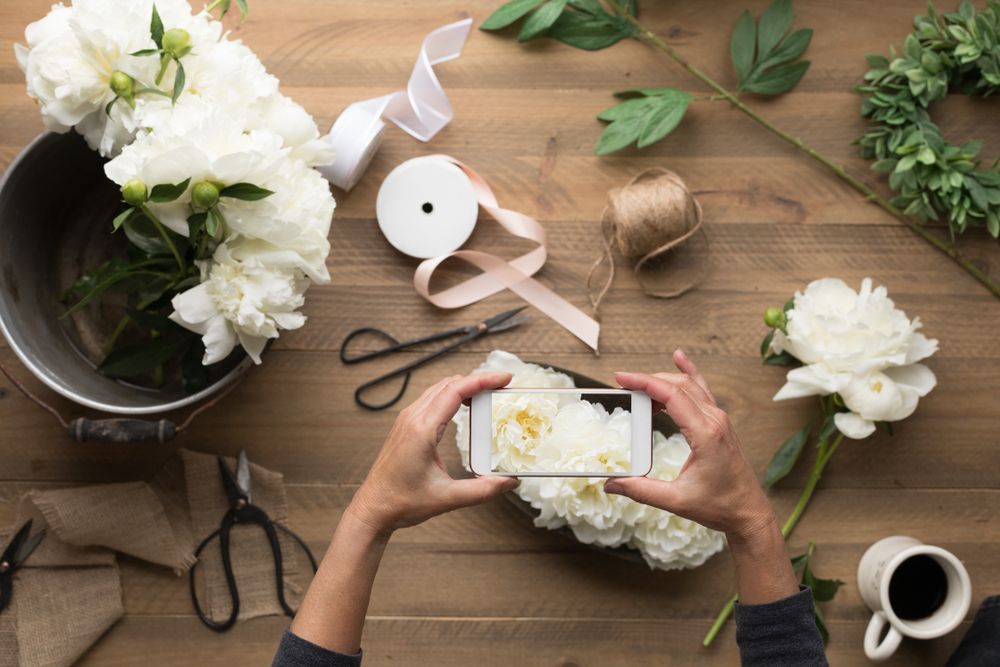 Coronavirus is dramatically changing the way we live. By now, the outbreak has likely reshaped your daily routine – whether that means working from home, taking special precautions, or practicing social distancing. And for anyone planning an event in the near future, those plans are probably shrouded in uncertainty. 
There's no getting around it: if you're due to get married (or officiate a wedding) this year, this virus could have a serious impact on the big day.
As if planning a wedding is stressful enough, now couples and officiants are stuck grappling with the possibility that their events could be drastically downsized – or rescheduled entirely. With the CDC recommending we all stay inside, six feet apart from one another, and avoid gatherings of ten or more for what seems like a very nebulous amount of time, thousands of people are understandably anxious about their 2020 wedding plans. 
Vows Go Digital
Despite these crazy times, some people are determined not to let coronavirus stop them from tying the knot. Couples and officiants around the country are preparing to hold their ceremonies digitally, harnessing the power of technology to broadcast the wedding to guests who will attend virtually – in accordance with proper public health guidelines.  
If the power of the internet doesn't blow you away, consider this: even in the midst of a pandemic, a couple can still have a friend or family member go online, get ordained, and officiate their wedding ceremony in front of everyone they love. Thanks to modern technology, invited guests can enjoy the event safely from the comfort of their own homes.
And the setup is surprisingly simple; all you really need is the couple getting married, a wedding officiant, and a camera. Important note: the couple and officiant must be physically present for the ceremony to be legal. 
There are lots of options for broadcasting the ceremony live online to family and friends. Video apps like Zoom and Skype are easy to use for even the least tech-savvy person, and they allow you to broadcast to dozens of viewers, who can react in real-time.
These apps also have chat functionality, so viewers can chat amongst themselves about how beautiful the ceremony is in a non-disruptive way. You can even create different chatrooms for different groups of people to simulate what would have been the seating chart at your wedding. And, come to think of it, the printed chat logs would be a wonderful piece for the wedding scrapbook!
The Party Must Go On
If you want to take things a step further, you can create a special wedding shopping list for your viewers. Create specialty cocktails and simple, easy to make appetizers, and ask your virtual guests to make them at home before the ceremony! After the knot is tied, your digital guests can partake in the specialty cocktails and snacks at their own pace. 
And finally, don't forget to make your wedding playlist and send it to your guests! Apple Music, Spotify, and Youtube allow you to make playlists and send direct links to anyone. Couples can still share that all-important first dance together - just make sure you ask everyone to press 'Play' at the same time!
It Pays to be Flexible
If you're a wedding officiant feeling blindsided by the coronavirus outbreak, don't assume all is lost. Get in touch with couples you're working with and make sure they're aware of their options. If they're considering (or already have) canceled the wedding, they are probably feeling stressed and more than a little heartbroken. Providing them with a meaningful alternative option may help to lift their spirits.
Las Vegas-based wedding planner Andrea Eppolito is just one of many industry professionals recommending that couples consider live-streaming the event in lieu of an in-person ceremony. As she explained to Fortune, Eppolito "invested in 360-degree virtual cameras that will allow [her] to live-stream the wedding ceremony, toasts, dances, etc." She even put together a how-to guide for the virtual guests, so those technologically-averse can follow along and easily join in the festivities.
Technology instructions will be particularly important for older friends and family members who aren't familiar with video streaming. If you decide to move forward with the wedding virtually, make sure not to overlook their needs. 
Finding Silver Linings 
Look, everyone is feeling the anxiety and uncertainty right now. But we will get through this challenge, and life will go on. It always does. And even though having wedding plans up in the air is no fun, it's important to keep a bit of perspective. At its core, the most important thing about a wedding is not the fancy catering or the chic decorations – it's the love shared between two people. And no virus can destroy that. 
This is a temporary (but necessary) inconvenience. As we wait for the storm to pass, thanks to the magic of the internet, we can still all come together – even if that means keeping our distance.