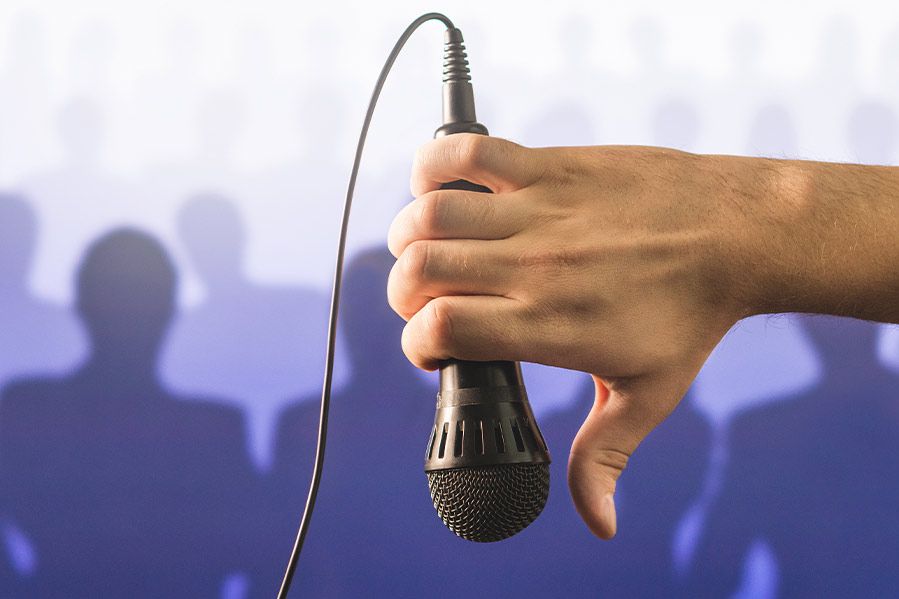 In the latest skirmish between public health and religious liberty, a group of evangelical churches are suing Governor Gavin Newsom of California, claiming that his ban on indoor singing is infringing on their freedom of religion.
"To prohibit group singing is to effectively prohibit corporate Christian worship," reads the lawsuit, which was filed earlier this week. "The Free Exercise Clause of the First Amendment to the United States Constitution, as applied to the states by the Fourteenth Amendment, prohibits Defendants from abridging Plaintiffs' right to free exercise of religion."
The new California guidelines went into effect on July 1st and explicitly forbid singing indoors for houses of worship and enforce mandatory mask-wearing to prevent the spread of COVID-19.
Churches Hellbent on Opening
The lawsuit comes as churches continue to be major coronavirus hotspots. That's all despite many churches going fully online during the pandemic, livestreaming their regular Sunday worship right into parishioners' homes. 
That's an approach even Pope Francis endorsed, repeatedly signaling his approval of stay-at-home orders to stop the spread of coronavirus.
But many churches are determined to remain open with minimal impact to the regular service, with some church leaders going as far as getting arrested for their defiance of public health measures. One church in Georgia even reopened prematurely, only to have to shut down again after much of their congregation contracted COVID.
Still, in-person worship is returning to many states, including California, with some precautions - like the no-singing policy.
So, do the trio of churches suing Gov. Newsom have a case?
A Song of Ice and Fever
The lawsuit claims that singing is an integral part of Christian worship that cannot be infringed. Scripture is quoted in the lawsuit. Per the filing:
"The book of Ephesians in the Bible commands that Plaintiffs "[b]e imitators of God," and "live a life of love, just as Christ loved us . . . be filled with the Holy Spirit. Speak to one another with psalms, hymns and spiritual songs. Sing and make music in your heart to the Lord, always giving thanks to God the Father for everything." Ephesians 5:1-2, 18-20."
They also say that churches are being unfairly targeted for a singing ban, noting that singing isn't banned in "fitness centers, day camps, hotels, shopping malls, childcare centers, schools, or music, tv and film productions."
Of course, singing isn't exactly commonplace in these locations.
Ultimately, it seems, this lawsuit may not have much ground to stand on. The Supreme Court already ruled that the state of California can indeed cap large church gatherings in the name of public health during an international pandemic. It's not a stretch to think that any court would support other common-sense safety precautions for churches in the age of COVID.
Where do you stand? Is singing an essential religious activity? Should it be allowed to continue regulation-free, even if doing so puts lives at risk?