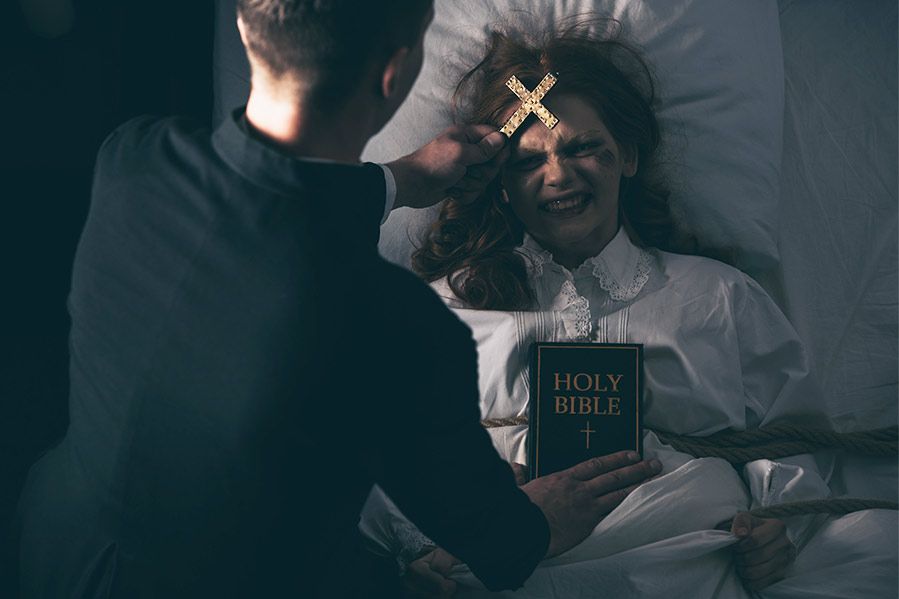 If you're not a Catholic priest specially trained in the rite of exorcism (or a horror movie fan), it's unlikely that you're thinking about exorcism a whole heck of a lot. But in the world of demon expulsion, there's a battle brewing between Vatican-approved professional exorcists and amateurs who claim to be just as effective as their trained counterparts.
Things have gotten so out of hand that the Catholic Church just put out official guidelines on who can and cannot expel demons from the human body. 
Sorry, hobbyists. Your amateur exorcisms are officially no good according to the Catholic Church.
The Devil's in the Details
Exorcism itself has been practiced by Catholic priests for hundreds of years, and the first official guidelines on exorcism techniques were issued by the church in 1614.
Exorcists look for the telltale signs of demon possession, including speaking in tongues, contorted body positions, fear or hatred of religious objects, and levitation.
The Catholic Church has always been cautious about exorcisms, and historically very few were approved.
In the Catholic tradition, exorcism cases must be investigated thoroughly before the exorcism is approved, and only a handful of submitted cases are actually approved by the Vatican. By the mid-20th century, it was an almost completely forgotten and obscure ritual.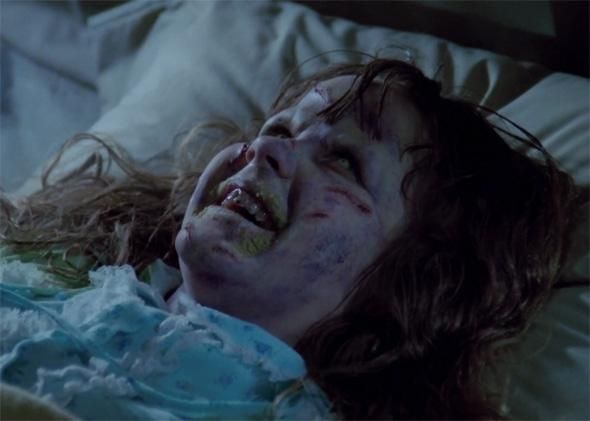 But exorcism was re-popularized in the 20th century by the seminal 1971 novel The Exorcist, and its Academy Award-winning 1973 film adaptation of the same name.
In recent years, the Catholic Church has tread even lighter than before – despite exorcism requests skyrocketing.
Advances in science and psychology have shown that most submitted exorcism requests aren't really instances of demonic possession, they're instead profound mental health issues or cases of chemical dependency.
As Vatican-approved exorcisms remain low, it appears amateurs are fulfilling that extra demand. Could the rise of exorcisms really be chalked up to market dynamics? Maybe so. 
Exorcism License and Registration, Please
The International Association of Exorcists, a Vatican-approved group founded in 1990 by Father Gabriele Amorth, is seeking to tamp down on the rogue exorcists. Their new guidelines, reviewed by the Vatican, were just published. They say officially that priests performing exorcisms must receive approval from the church, and warn that unauthorized exorcists may actually leave the door open to further demonic possession. 
In their guidelines banning rogue exorcisms, the group specifically cites a rogue exorcist who sexually abused women and children after convincing them that they were demonically possessed, then carried out "exorcisms" that involved touching the victims' genitals. They've also banned accepting monetary compensation for performing an exorcism, in an effort to prevent the exploitation of desperate individuals.
The new guidelines seem well-intentioned, especially since many people asking for help exorcising demons are really in need of mental health care.
Still, the Catholic Church has its own, erm, demons, and approval of the clergy is at a serious low point. It's easy to see how, in desperation, some might turn to amateurs – either to cut through red tape or simply to avoid the Catholic Church.
What is your reaction? Is an amateur exorcism just as good as a professional one? Or is the whole idea of "expelling demons" just a bit outdated?