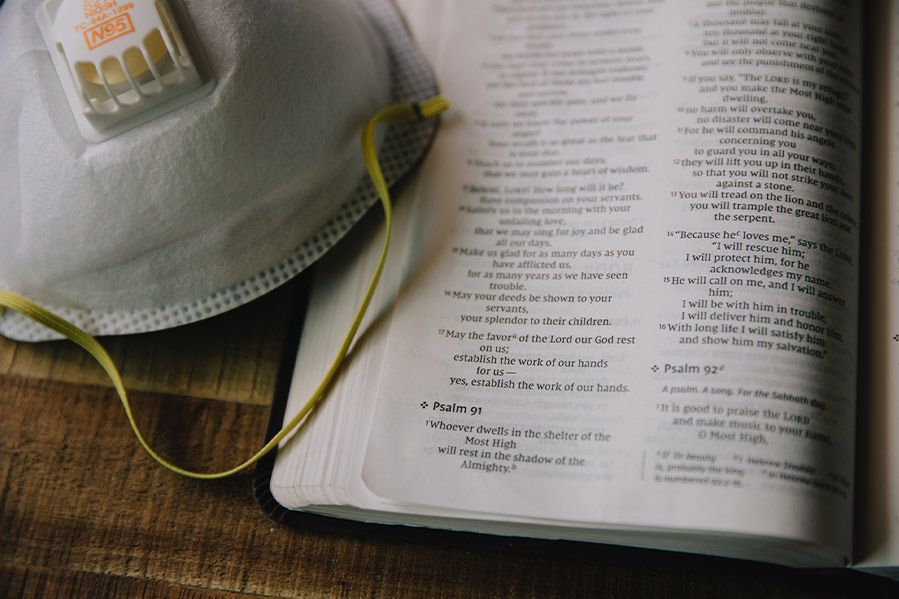 Churches around the country are finding out the hard way that reopening for physical services may not be a great idea right now. Particularly in states where Covid-19 case counts are still growing steadily, in-person gatherings run a high risk of spreading the disease. A church in Georgia provides a tragic example. Catoosa Baptist Tabernacle had only recently reopened its doors (after initially moving to an online-only model) when church leaders at Catoosa Baptist Tabernacle announced they would be shutting the doors again because more members of the congregation had fallen ill.
The church will now be closing "for the foreseeable future." Church officials clearly realized it simply wasn't safe after a number of families who attended worship services tested positive for coronavirus. They had even introduced social distancing measures in an effort to prevent the disease from spreading – to no avail. 
Grand Opening, Grand Closing
Legally speaking, the church was within its right to open its doors. In late April, Georgia Governor Brian Kemp allowed businesses to re-open after a scant few weeks of shutdown. Everything from hair salons to bowling alleys was allowed to open, despite a model from the University of Washington showing it wouldn't be safe for Georgia to re-open until late June.
Only about 25% of the regular congregation attended the late April and early May Sunday services at Catoosa Baptist Tabernacle. The other 75% stayed home and watched online. The church isn't saying how many congregants contracted coronavirus, but released a statement saying that "Our hearts are heavy as some of our families are dealing with the effects of the COVID-19 virus, and we ask for your prayers for each of them as they follow the prescribed protocol and recuperate at home."
Although the church instituted measures to keep congregants safe, a look at their April 26th service shows individuals standing close together without masks.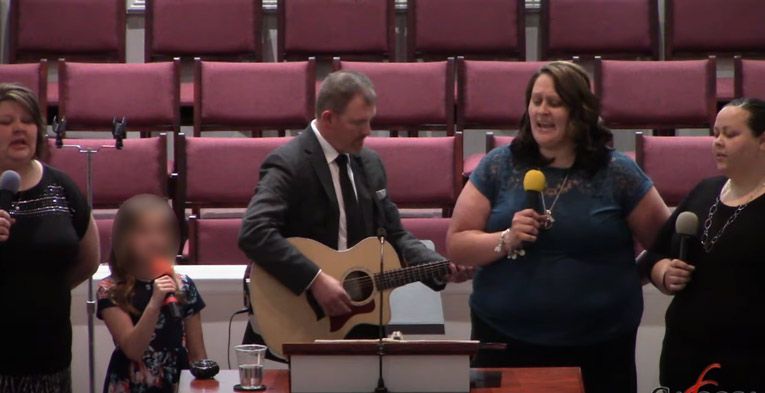 Catoosa Baptist Tabernacle is hardly the first church to experience coronavirus-related tragedy due to prematurely re-opening, however. A Houston church recently saw three priests test positive for coronavirus after re-opening in early May, and the CDC recently reported that one-third of individuals who attended church events at an Arkansas church in March contracted COVID-19, with three fatalities. Another 26 cases were reported from those who interacted with church attendees, but didn't attend the event themselves.
Religious Leaders Fed Up
The news of the sick congregants was the last straw for Rev. Dr. William J. Barber II, a nationally-renowned Protestant minister, civil rights activist, and board member of the NAACP. He made his thoughts on the matter known quite clearly:
"Could it be that these pastors have some kind of power fetish—a need to see how many people will listen to them?", he continued. "Or is the real issue the offerings, and they are putting money above people?"
Barber's followers agreed. One commenter made the observation that "the church is not a building" – it's much greater than walls and a roof. 
Hear That Second Wave A-Comin'?
Amid ongoing quarantine measures, debates have sprung up all over the country about whether churches should be allowed to hold in-person services. The argument centers around two key questions: 1) should the government be allowed to outlaw people from gathering in public, and 2) to what degree does religious worship constitute an "essential service." 
Those pushing for reopening – despite the clear dangers – received a massive boost on Friday when President Trump announced the CDC would be designating churches as "essential" and called upon governors in all 50 states to allow them to reopen their doors.
"These are places that hold our society together and keep our people united" the president said. He also vowed to "override" any governors who disobeyed the order.
What do you think? Is it time for churches to open their doors, or does that risk throwing gasoline on the wildfire that is Covid-19?