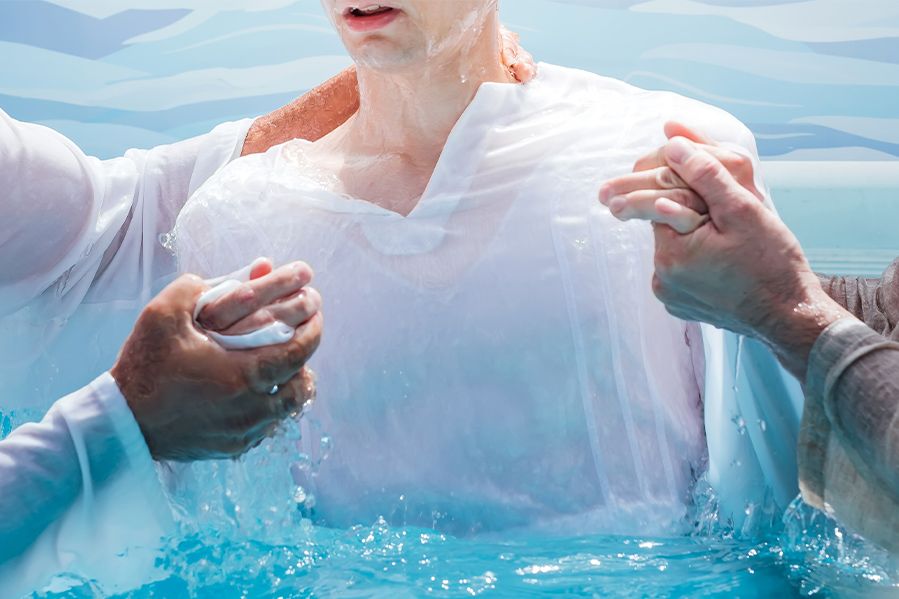 A private Christian school in North Carolina baptized 100 students without informing their parents, causing frustration and outrage from upset parents who say they missed an important moment in their child's spiritual upbringing.
The baptism bonanza was part of "Spiritual Emphasis Week" at Northwood Temple Academy in Fayetteville, North Carolina. However, the initial plan was only to baptize a handful of children on the morning of September 1st, in celebration of the conclusion of the weeklong event.
But the three scheduled baptisms turned into over 100, as students saw their friends get baptized, and spontaneously joined in the fun. Instructors allegedly made no attempt to stop them, and parents aren't happy.
A Baptism Battle
"Today we had over 100 middle and high school students spontaneously declare their faith and get baptized today," said a social media post from the school the following evening. But what the school thought was an exciting announcement of a powerful spiritual moment quickly turned into a baptism by fire for the Christian academy.
The baptisms, the school says, were spontaneous. Students saw their friends get baptized, and wanted to join in. The school made no attempt to stop the students, because they were overwhelmed by what they say was a beautiful moment.
At the end of the day, more than 100 students were baptized without parental presence or consent. 
The way head of the school Renee McLamb describes it, it almost sounds like an unstoppable wave of spirituality overtook the students. As she wrote in an email to parents, "truly, the Lord began to move this morning and we were so excited about what the Lord was doing. Several students had given their lives to the Lord during Spiritual Emphasis Week and they were scheduled to be baptized this morning. But the Spirit of the Lord moved and the invitation to accept the Lord and be baptized was given and the students just began to respond to the presence of the Lord."
But is feeling the Lord's presence enough of an excuse for impulsively baptizing students without parental involvement?
Sorry, Not Sorry
At least a few parents were outraged over the unexpected baptisms. As one parent related to local news outlets, "my daughter calls me from the school and says, 'Mama, can you bring me some dry clothes? I got baptized today.' I said 'WHAT?'"
One parent worried that the baptism would override the previous baptism her child already received in church, and others were angry that they missed an important moment in the lives of their children.
Others pondered if the students were taking the spiritual plunge because they genuinely wanted to, or if they were caving to peer pressure. As one mother wrote on Facebook, "I would've wanted to make sure that they are understanding exactly what baptism is, why people do it, that is not a requirement, and that is THEIR CHOICE to do so."
Principal Renee McLamb sent a followup email to parents apologizing that the school didn't "take into consideration" their "desire to be a part of something so wonderful happening in the lives of their children," but says she's praying "that at the end of the day we will all rejoice because God truly did a work in the lives of our students."
Many parents are reading that as a 'sorry, not sorry' from the school. McLamb herself seems to view the baptisms as a greater good: She explained that "we did not expect the students to respond in the manner they did, although at the end of the day, we are happy that they did."
As it stands, there doesn't seem to be much upset parents can do, other than express their frustrations online. But what do you think? Is it okay to baptize children without the consent of their parents? Is it worth upsetting parents in order to save a soul? Or is it immoral to subject a child to such a sacred ritual without their parents' knowledge?
When it comes to children and faith, should parents get the final say?