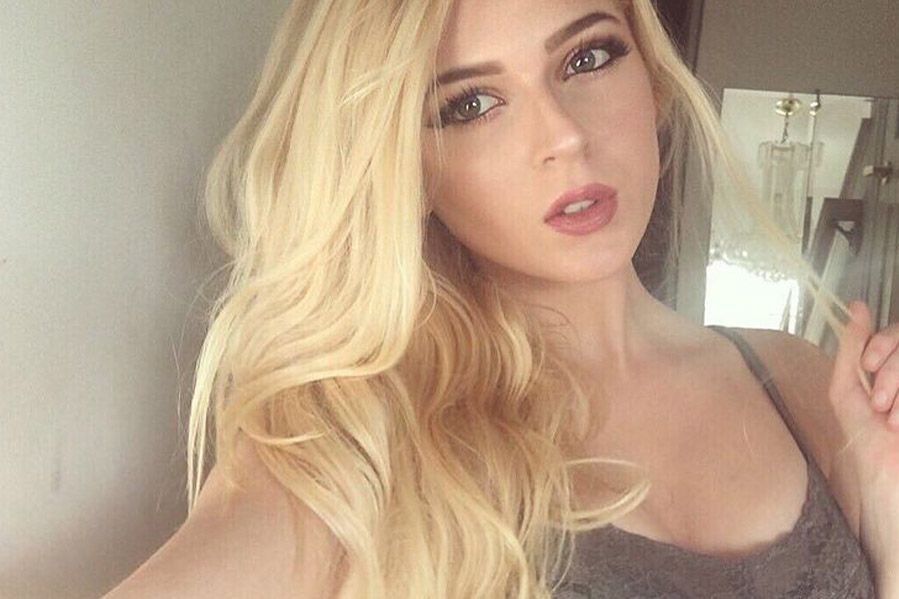 OnlyFans is a popular subscription-based website where fans can pay to view a model's page, gaining access to nude or otherwise risque photos.
Although existing long before, it exploded in popularity last year when the pandemic hit, with women and men alike turning to virtual sex work in the wake of losing their job. Turns out, that's not an entirely secular activity. 
One popular model on the website is Lindsay Capuano, a devout Christian who prays every night, attended Catholic school, and even used to work at a Christian daycare. Now she's a popular content creator regularly posting lingerie photos for the eyes of her scores of eager paying fans.
She says that despite a career change many in her faith might not approve of, there's one individual who doesn't judge her, and He's the only one who matters: "God will love you no matter what," she says.
Sex Sells
The 22-year-old Connecticuter social media following is nothing short of gargantuan. She has 2.4 million followers on Instagram and 75,000 likes on OnlyFans, numbers which she says rakes in roughly $200,000 per month. She says a lot of her income is from generous tips from fans.
"I have multiple amazing fans who tip me $1,000 to $3,000 every day, sometimes," she said. Tipping fans can make requests - and Capuano's heard pretty much every ask you can imagine, from videos of her armpits to jars of her bathwater. 
Although she often declines some of the more out there requests, she says "it actually makes me feel sexier and more confident because I take all of the positive feedback I get from my fans personally."
God's Seal of Approval?
The situation reminded some of a recent story about a pastor-turned-stripper who claims that "sexuality is sacred" and that stripping is a liberating form of expression.
Caupano is similarly a devout Christian who regularly attends church and prays nightly to God. "I pray every single night," she said. "I pray for whatever I feel I need to that day. I pray for my family, my fans, myself."
Her family, who are also Christians, support her new line of work. "They are so proud of me, we celebrate every time I reach another million followers on Instagram… I'm blessed to have the family I do. I know a lot of parents aren't as accepting as mine, so I consider myself to be very lucky and never take it for granted."
According to her, she has God's support, her family's support, and is making $6,000+ a day. What's not to like?
Biblical Parallels
It's no secret that sex work is a theme in the Bible. Perhaps the most commonly discussed topic is whether Mary Magdalene was a prostitute (there's no evidence, but people love to speculate – in part due to comments from Pope Gregory the Great to that effect). 
But it's also discussed in chapter and verse, with much scorn given to prostitutes for living an "immoral" lifestyle.
The book of Genesis details how Judah's daughter in law, Tamar, becomes pregnant is accused of prostitution. When Judah finds out, he sentences her to be burned. But Tamar cunningly reveals that the father of her unborn child is Judah himself, and he is forced to commute the sentence. 
However, it's hard to say how that same sort of judgment would be applied to sharing photos of yourself online. 
What do you think? Is there an inconsistency between being a Bible-believing Christian and selling nude photos online? Or should we judge not – lest we be judged?