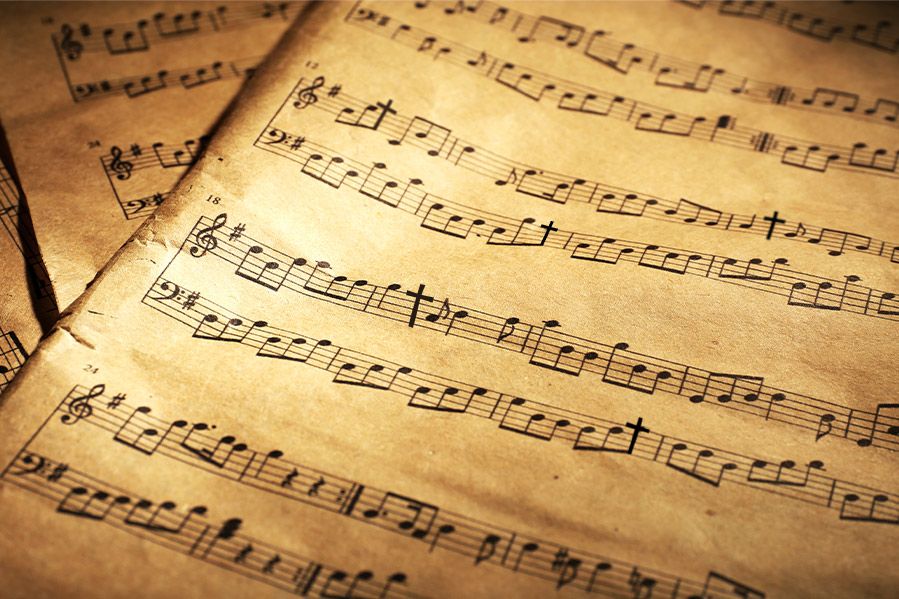 America's been through a lot lately. According to some experts, the country is politically and culturally divided in ways not seen since the 19th century.
One group feeling particularly pained is the African-American community, many of whom took to the streets in protest after the killing of George Floyd, an unarmed black man, by police officers.
With the country desperately in need of ways to heal the wounds of its past that just won't go away, there have been all manner of ideas proposed as solutions. 
The latest, from influential South Carolina politician Jim Clyburn, is to take the popular song known colloquially as the "Black National Anthem" and turn it into an official 'National Hymn'.
Some are thrilled about the idea, while others argue it's a disturbing example of religion intruding into the public square. 
Can Hymns Heal?
Clyburn proposed passing legislation to take the song "Lift Every Voice and Sing", a song written in 1899 by James Weldon Johnson and John Rosamond Johnson, and turn it into America's official hymn.
The song's lyrics focus on the resilience and faith of the African-American community even in the most adverse of conditions – and it's words have reverberated strongly and touched countless souls ever since its first performance in 1900 in Jacksonville, Florida, during a celebration of Abraham Lincoln's birthday.
"To make it a national hymn, I think, would be an act of bringing the country together," said Clyburn. "It would say to people, 'You aren't singing a separate national anthem, you are singing the country's national hymn… The gesture itself would be an act of healing. Everybody can identify with that song."
America currently has no national hymn, despite past efforts to turn everything from "America the Beautiful" and "God Bless America" to our nation's official religious tune of choice. 
But is now a uniquely difficult time in American history that such legislation is needed? Clyburn says yes. He's mulled over proposing a national hymn in Congress for decades, but in light of current events decided now is the time to unify America through the power of music and faith.
Skepticism Abounds
The proposal quickly caught the attention of activists and religious watchdog groups. America has no national hymn, (nor should it, they argue) due to the foundational priniciple of a separation of church and state.
Secular advocacy groups agree our nation needs to find ways to heal, but they insist that instituting a national hymn is a misguided – and unconstitutional – way to bring us together. 
And it's not just that it has "hymn" in the name. The lyrics of "Lift Every Voice and Sing" leave very little doubt that it is promoting Christianity specifically. An excerpt of the lyrics are below:
God of our weary years
God of our silent tears
Thou who has brought us thus far on the way
Thou who has by Thy might Led us into the light
Keep us forever in the path, we pray
Lest our feet stray from the places, our God, where we met Thee Lest, our hearts drunk with the wine of the world, we forget Thee
Shadowed beneath Thy hand
May we forever stand
True to our God
True to our native land
Our native land But even though the song is clearly religious, could it be justified if it can help a gravely wounded nation heal?
No Hymn For You!
Many say the answer is still no. Hemant Mehta of The Friendly Atheist, a popular secular blog, wrote: 
"the government shouldn't be in the business of promoting religion, no matter how innocuous it may seem... If Democrats really care about religious inclusion, then they shouldn't be using their power to promote Christianity, even for a good cause." 
The Secular Coalition for America, which represents 19 secular groups, is asking its members to oppose the measure, calling it "yet another instance of nontheist erasure and endorsement of religion by the government."
Mehta says it's a nice thought – in principle. The particular song proposed would be a powerful symbol of racial unity. But, he says, "there are ways to celebrate that without exalting a Christian God in the process."
What do you think? Does America need a national hymn, and would it really bring us together?