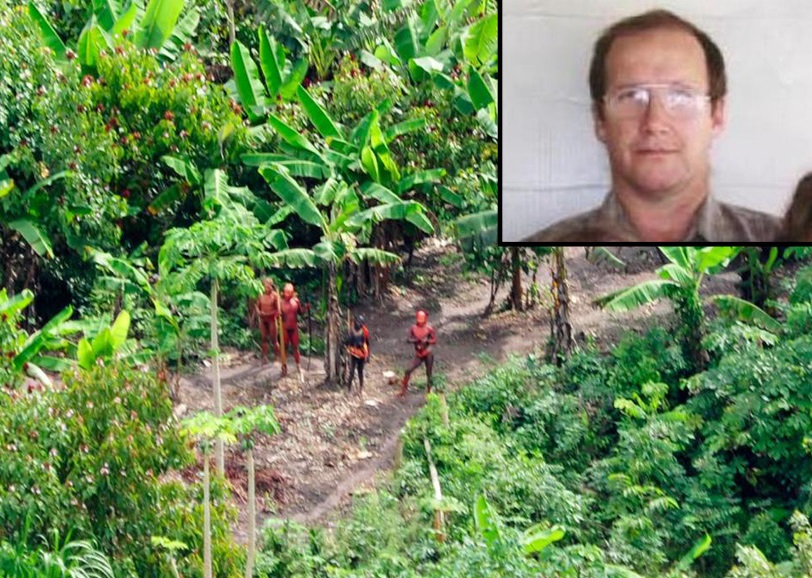 ---
Apparently, extreme missionary work has not yet gone out of style nor have the serious consequences for participating. Christian missionary Steve Campbell, a Maine native, was arrested in Brazil and now faces potential "genocide" charges after trying to spread the word of God to a remote indigenous tribe.
The Brazilian government's Indigenous Affairs Department, FUNAI, is investigating whether Campbell knowingly crossed into the southern Amazon jungle territory of the ancient and protected Hi-Merimã tribe. The contact reportedly may have occurred while Campbell was busy evangelizing a neighboring tribe with his wife and two children.
Preaching to the Wrong Choir
The Hi-Merimã is one of a few dozen isolated communities in Brazil that have largely avoided any contact with the outside world, making them particularly susceptible to modern diseases given their limited immunity. The serious charges Campbell is now facing stem from the government's aggressive efforts to protect these remaining tribes from extinction.
"If it is established in the investigation that there was an interest in making contact, using his relationship with other [tribespeople] to approach the isolated [Hi-Merimã tribe], he could be charged with the crime of genocide by deliberately exposing the safety and life of the Merimãs," explained FUNAI's general coordinator Bruno Pereira.
The Mission of a Missionary
The Greene Baptist Church, where Campbell is a member, has characterized the family's work as helping "with medical, mechanical and countless other ministry opportunities" in remote areas while also spreading the gospel to tribespeople willing to hear them out.
But critics see this as just another case of a Christian missionary going rogue and putting innocent lives in danger.  After all, it was only a few months ago that another missionary was killed by members of an equally remote island tribe in the Indian Ocean. Despite being explicitly warned against contacting the hostile tribe, John Allen Chau went to their island attempting to spread the word of God. His body was never recovered.
Chau's diary made clear his belief that the importance of missionary work trumped man-made laws regarding indigenous tribes. This revelation sparked some evangelicals to label the approach "reckless and unjustifiable," while others praised Chau's faith and courage.
Proselytizing with a Side of Genocide
Both of these cases raise an all-important question of whether missionaries have any business spreading God's word in regions that have never seen the light of day. Of course, some faith leaders insist that missionary work is, by definition, bringing light to the uninitiated. Virginia's Del Ray Baptist Church pastor Garrett Kell went as far as to suggest Chau's death could be God's way of lighting a global missionary fire:
"Is it possible that God might be working to bring them the message of forgiveness for killing the missionary as well as healing from the injustice done to them generations ago? Could God be plotting a reunion of forgiveness in months, years, even centuries from now that will magnify His mercies before the world?"
Others counter that no amount of divine love will protect indigenous people (who, by the way, have their own ancient religious traditions) from contagious diseases their bodies are not equipped to fight. These critics also argue that Christian missionaries must examine the ethics and utility of forcing their religion onto others and consider the potentially disastrous ramifications of doing so.
Where do you stand?