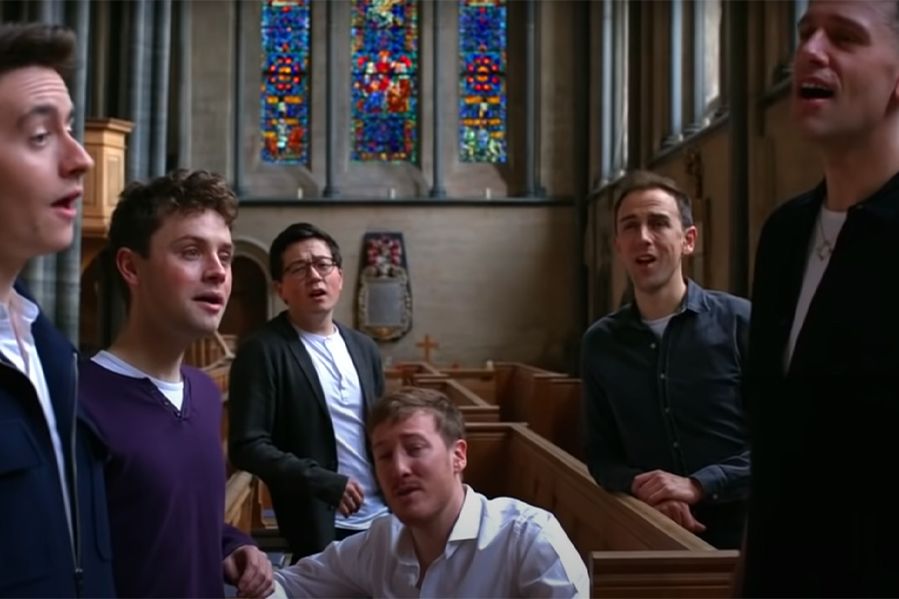 A Christian college in Florida canceled a performance from renowned a capella group The King's Singers just a few hours before they were scheduled to perform, citing the "lifestyle" of one of the members. 
Now, fans are calling out the school's decision as homophobic, but the school says they're only holding true to their Christian values.
Cancel Culture
The King's Singers were all set to perform at Pensacola Christian College on Saturday, February 11th. They'd been hosting a workshop for university students and had already begun rehearsing when they got the news: their concert that night was canceled.
The group only learned two hours before the concert – with an expected audience of 5,000 – was set to begin.
It was the first time in the group's 55 year history that one of their concerts had ever been canceled for reasons other than the pandemic, war, or weather. The school's reasoning?
"One of the artists openly maintained a lifestyle that contradicts Scripture," it said in a statement.
Translation: One of the singers is gay.
The school's "articles of faith" states as much. "We believe that God has commanded that sexual activity be exclusively reserved to a man and a woman who are legally married to each other," it reads. Scripture forbids "sexual immorality including adultery, fornication, homosexuality, bestiality, incest, and use of pornography."
The school says that the band was paid for the performance, but the members of The King's Singers are still feeling the shock and the pain of the cancelation, describing themselves as "deeply saddened" in a statement.
"We look forward to seeing our friends in Northern Florida again soon, in a context where we're celebrated for who we are as well for the music we make," they wrote.
The Internet Responds
The incident prompted a wide array of reactions online, many of which were shows of support for the band. 
Others, however, praised the school for sticking to its values even in the face of criticism.
Sunshine State Debate
This incident is the latest in a string of controversies highlighting Florida's rocky relationship with the LGBTQ community.
From the controversial 'Don't Say Gay' bill to a new law that could send teachers to prison for having 'unapproved' books with LGBTQ content in their classrooms, Florida has been ground zero for debates over LGBTQ rights. 
Considering this is a private Christian college, some say the move was justified and that the school should be able to enforce whatever values it pleases.
Critics acknowledge that may be true, but question why the sexual oriention of the musical artist has any bearing in this instance.
What is your reaction?