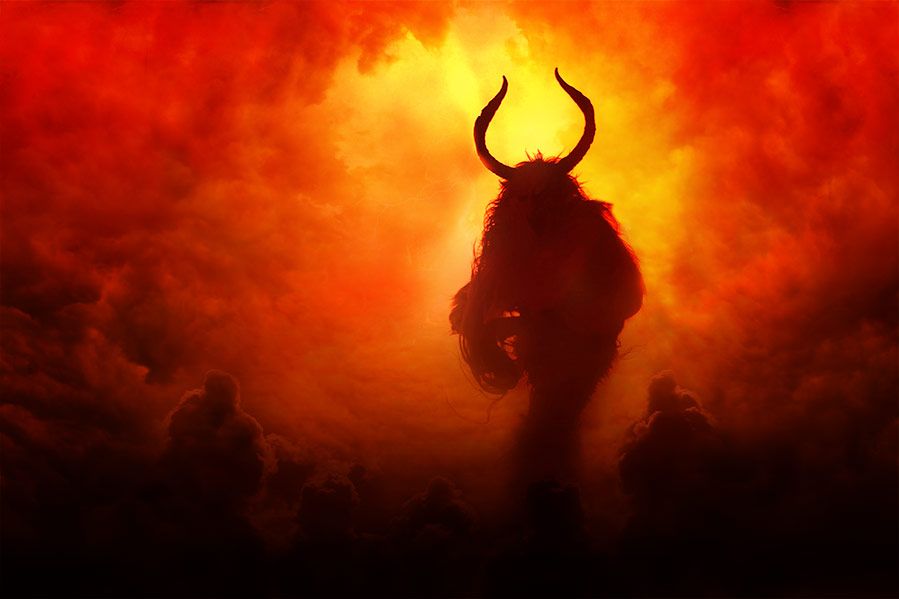 In case you missed it, a Christian writer is claiming to have the first-ever recording of Satan's voice.
"Until recently I was one of the cynics who laughed at those who believe in the Devil," writes Rodney Millington. "Then I heard his voice and everything changed."
A self-described open-minded, investigative skeptic, Millington's alleged recording of Satan's voice is available in part as a promotion of his upcoming book, The Devil's Playground. The new book "introduces readers to the world of the demonic," and comes with a number of audio recordings - including of Satan himself.
We posted a video of this recording on our Facebook page, take a listen (at your own discretion).
Big If True
Millington's website details his journey from skeptic to believer, which was ushered along primarily by his discovery of Electronic Voice Phenomenon – or EVP.
If you're an avid fan of paranormal reality shows like Ghost Adventures or Ghost Hunters, then you're intimately familiar with EVP.
Paranormal enthusiasts believe that EVP, the static-y, garbled background noise found in many audio recordings, are the attempts of any number of supernatural entities attempting to communicate with the world. Ghosts, extraterrestrials, demons, you name it.
Skeptics say that what many interpret as EVP is actually equipment feedback and radio interference, random sounds that are incorrectly interpreted by the human brain as voices.
Satanic Panic
If you ask Millington, he put his entire mortal soul on the line writing this book and capturing these audio clips. And when he first heard Satan's voice, he found himself at a crossroads.
"If I began to research further, I might come face-to-face with supreme evil; I could quite literally put my mortal soul in danger," he says. "Yet ignoring it felt irresponsible, particularly in an age when more and more people are dabbling in the occult. No matter which path I considered, the decision felt wrong."
Given that he believes that one of the demons he recorded is heard coaxing him into the very fires of Hell, the fact that he heard something as unsettling as that and procured even more recordings has got to count for something.
On the other hand, EVP has been dismissed by experts as junk science, and EVP recordings are generally hand waved away as the human brain finding patterns in nothing. 
Or hoaxes.
What do you think? Did Millington really record Satan himself speaking? Or are we just hearing patterns in the static that aren't really there?