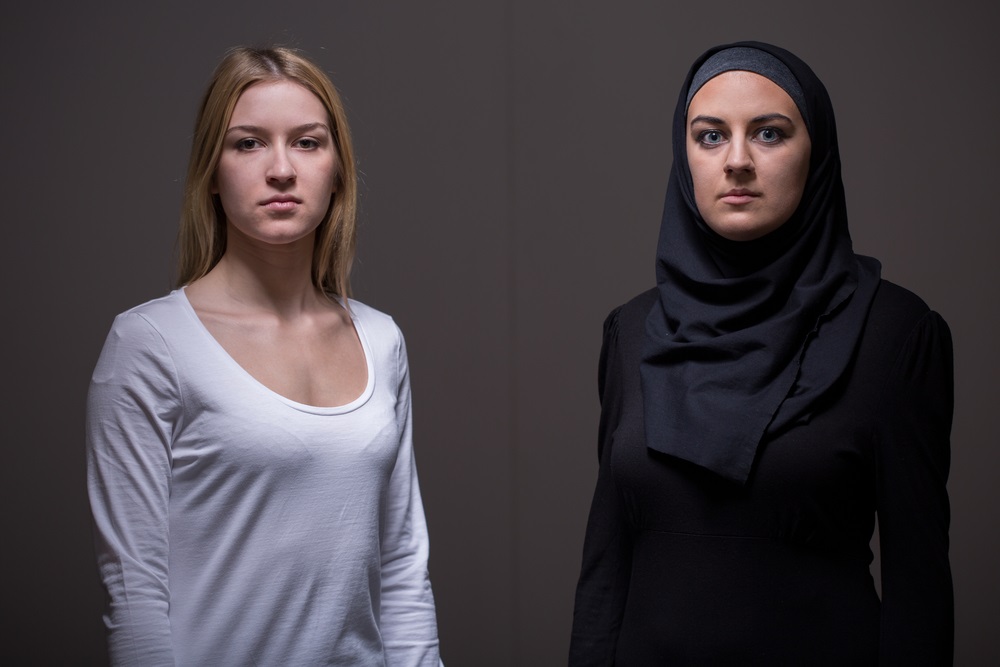 ---
When non-Muslim women travel to majority-Islamic countries, it's fairly common for them to don a hijab, in line with local customs (and in some cases, laws). But is that the right approach? Should Western women cover their heads in foreign lands, or instead let their locks fly free?
It's been a question of hot debate fueled further by the current political climate and several high-profile incidents in which Western female leaders have decided to cover up while on diplomatic trips.
Why Wear the Hijab?
Those in favor insist that wearing a hijab in Muslim countries is a sign of respect for the culture. Women are expected to remain covered under most interpretations of Islamic teachings, so it's only reasonable that visitors abide by those same customs, right?
Certain advocates of this view go a step further, insisting that not only is it respectful, but it's also a necessary step to combat anti-Muslim bigotry back home. In their eyes, to wear a hijab is to stand in solidarity with Muslim women forced to deal with prejudice in Western countries due to their skin color and religious beliefs.
So in fact, they argue, putting on a headscarf is actually an empowering act. This rejection of Islamophobia even at the expense of women's freedom of dress is an outgrowth of the belief that true feminism must be intersectional.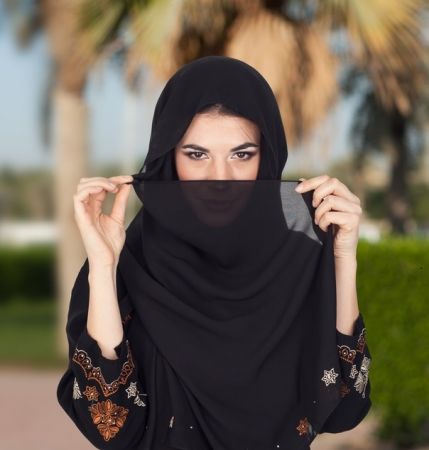 Is the Hijab Feminist or Oppressive?
However, there exists a vocal (and defiant) opposition to this view. Critics of the pro-hijab movement insist that wearing a hijab to "show solidarity" with Muslim women does no such thing. In fact, they say, the only people it serves to empower are male oppressors because it reinforces the idea that women must be subservient. In that sense, the hijab is a literal symbol of the patriarchy.
In many Muslim countries, women are forbidden from leaving the house with their head uncovered (and sometimes their faces, too), lest they accidentally attract the attention of lustful men. These laws were created by men, are enforced largely by men, and only apply to women. Punishment for disobeying is notoriously severe.
Among those countries is Iran, which has recently been rocked by cries for social change. Amnesty International estimates more than 7,000 protestors were arrested in 2018, a crackdown which has included students, journalists, environmental activists, factory workers, lawyers and women's rights activists.
One of the changes activists are demanding? Eliminating mandatory hijab laws.
Adding Insult to Injury
Masih Alinejad is the founder of White Wednesdays, a movement that has encouraged many Iranian women to shed their headscarves in protest consequences be damned. Not only does Alinejad think women should visit Iran uncovered, she says it's "insulting" to see foreigners supporting the same discriminatory law she's been working tirelessly to overturn.
The activist doesn't mince words when it comes to this contradiction. "Iranian women, they fight against the compulsory hijab and they are alone, they are on their own," she said. Here is Alinejad giving a speech expressing her frustration on the issue:
Feminism for Me, but Not for Thee
Alinejad was particularly upset by an incident involving Swedish politicians that she claims shows a clear double standard in how Muslim women are treated by the West. It all started when eight female politicians in Sweden took a picture at the signing of a climate change law to mock a similar photo taken of President Trump's male-heavy administration. But just weeks later, Swedish trade minister Ann Linde and other members of the government made headlines by wearing headscarves on a visit to Iran. 
"I was like, I love this picture, it's a good way to criticise a male-dominated Cabinet. But what happened, the same feminists went to Iran. The same ministers in Iran, they obeyed compulsory hijab laws in front of the President. I said to myself, when it comes to America, they are trying to say men and women are equal. But when it comes to [Iran] they are trying to send another message, that men are more equal than women."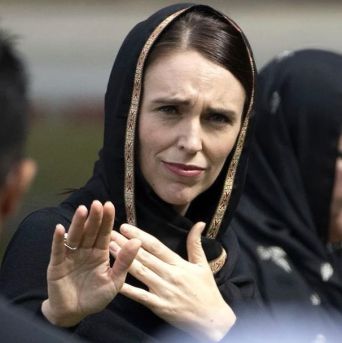 A similar thing happened in New Zealand.
In the wake of the Christchurch terror attack, New Zealand Prime Minister Jacinda Ardern (who is not Muslim) chose to wear a headscarf to a memorial ceremony. Ms. Alinejad praised the prime minister's "compassion" for the Muslim community, but she said it "broke her heart" to see a world leader wearing a hijab. "I also felt that you are using one of the most visible symbols of oppression for Muslim women in many countries for solidarity. Let me be clear with you: calling a discriminatory law a part of our culture this is an insult to a nation."  
Navigating Muddy Waters
Social justice advocates obviously are walking a very fine line here. On the one hand, they want to be culturally sensitive to the Muslim way of life and help to root out Islamophobia in the West. On the other hand, they face pressure to condemn the oppression of women in all forms - or risk being labeled hypocrites.
However, critics continue to argue that promoting the hijab necessarily requires looking the other way on women's rights and autonomy. Isn't there a middle ground to be found here? Shouldn't it be possible to support freedom of religion and also support women's rights?
Part of the issue, perhaps, is that Muslim culture and religion are so closely tied. If Islam instructs its followers to keep women covered up, the government institutes laws based on those teachings, and then head coverings become an enforced cultural norm, the lines between culture and faith quickly become blurry.
What do you think? Is it possible to target just the religious ideas for criticism? Or does pointing out oppressive aspects of the hijab automatically equate to an attack on Muslim culture and its people?