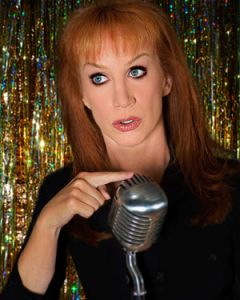 Interested in a cheap, inexpensive way to make your wedding ceremony truly original? A growing number of celebrities, from actors to comedians, have been taking requests to perform wedding ceremonies as legally ordained ministers in the Universal Life Church. For many, the trend reflects a desire to eschew religious convention and make the institution of marriage more relevant to bride and groom by making it more accessible to friends and family as well as admired celebrities.
One of the latest to offer his services as a wedding officiant is Kevin Smith, writer, director, and star of films such as "Chasing Amy" and "Clerks". Others have followed suit, including Jason Segel, star of "Forgetting Sarah Marshall" and "How I Met Your Mother", comedian Kathy Griffin of "My Life on the D-List", and even Rev Run, member of the 1980s hip-hop group Run-DMC. ULC Monastery is not to be left out, however recently, new wave pioneer and Talking Heads frontman David Byrne performed his first ceremony as a minister in the church.
Smith's weddings, performed at his theatre SModcastle in Hollywood, highlight the increasingly tight-knit relationship between technology and traditionally religious services. He even has his own Twitter feed advertising his services. Each ceremony, which consists of a comical, vulgarity-laden interview of the couple and a brief exchange of wedding vows, is part podcast, part televised confessional. It then becomes available as a streaming video on SModcatle.com. Perhaps best of all is the fact that it costs only $5,000 a smart way of cutting wedding costs.
The ease and accessibility of legal ordination in online churches has meant that more marriages can be customized to suit the preferences of bride and groom. Griffin makes a similar observation in her usual tongue-in-cheek way: "I had my assistant spend 10 minutes filling out a form online", said the irreverent satirist, joking that "[i]t's really hard. It's a lot of dedication to the Lord and a commitment to spirituality." Referring to her marriage of a New Jersey couple, Griffin adds, "They picked me because they wanted people to laugh". Of course, churches like ULCM do indeed take religion and spiritual beliefs seriously, but it is nevertheless nice to know that traditionally solemn ceremonies can be balanced out with a little bit of humor, too. After all, what really matters is to make the event appropriate and meaningful for those involved, isn't it?
Certainly, the wedding industry is seeing huge changes, for better or worse. The Universal Life Church Monastery strongly believes in the sacerdotal right of the individual to get ordained online. What do you think? Does tradition take precedence for you over originality and economic considerations? Would you pay for a traditional wedding ceremony held inside a typical church, or would you jump at the opportunity to be married by your favorite celebrity and save a few dollars in the meantime?
Source: