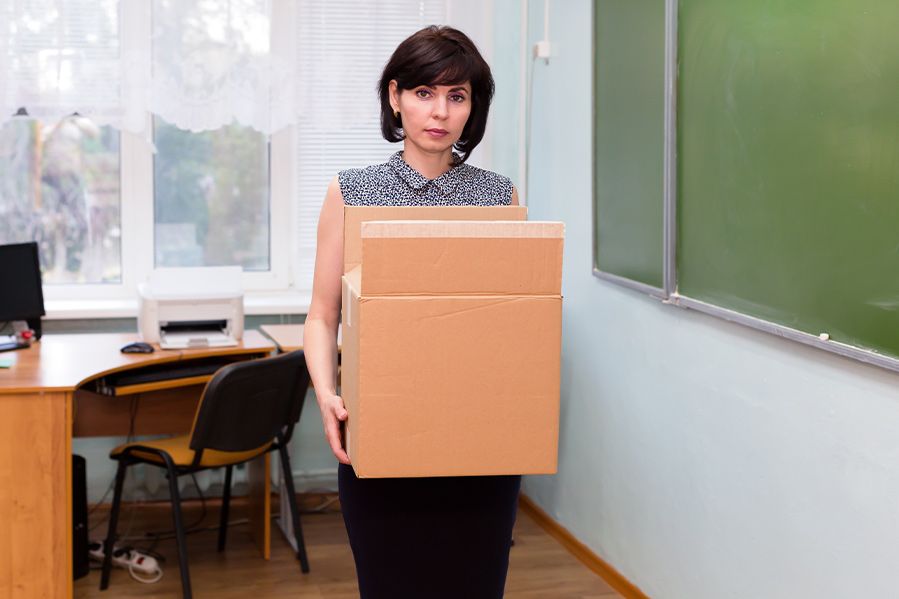 Stop us if you've heard this one before: a Catholic school fired a well-liked teacher for the "sin" of being gay. 
Science teacher Sue Fustin is speaking out after she was fired by Our Lady of Lourdes Catholic School in Decatur, Illinois late last month. It's just the latest example of a well-qualified teacher losing their job at a private religious school due to their sexual orientation. 
"I have never felt so demeaned," Fustin says. "I've never felt my dignity ripped from me professionally like this."
Former teacher Sue Fustin is speaking out after she said she was fired on March 22 from Our Lady of Lourdes Catholic School because she is married to a woman. https://t.co/yXJv7qDjnw

— WICS ABC 20 (@wics_abc20) March 30, 2022
Fustin says that gay teachers are being targeted, and argues that her firing is clear anti-LGBT discrimination. As evidence, she points out that the school currently employs divorced teachers.
Critics ask: why do gay sinners get fired, but other sinners get a free pass?
Terminator: Catholic Judgment Day
Sue Fustin is, by all accounts, a model teacher. She was a science teacher before moving into the role of school principal, then retired. Like many retirees with post-retirement restlessness, she applied to Our Lady of Lourdes as a way to jump back into the workforce and the classroom.
Fustin says she even brought up her same-sex marriage to the principal during the interview process. The principal reportedly dismissed the issue, saying, "I don't care. I need a teacher."
Fustin signed a contract for the year and all seemed well – until a parent brought proof of her same-sex marriage to Our Lady of Lourdes priest, Father Friedel.
He told her she was terminated, effective immediately.
As Fustin recalls, "I said, 'Well does this have to do because I'm married to Deb?' And father shook his head. And the counsel said this is due to your marital status." 
The school is so far remaining quiet on the issue, but issued a statement that said "all teachers in Catholic schools are ministers of the Catholic faith. As such, they sign a contract to publicly uphold Catholic church teaching."
Firing Squad
This is hardly the first time a religious school has fired a teacher for being gay. In fact, it's a scenario that's played out over and over and over again.
As private institutions, Catholic schools do have the legal right to let someone go for not upholding their values. But do they have the right to specifically target gay people?
Fustin argues that her firing is not just an example of failing to uphold Catholic values, but of specific discrimination because she is gay – pointing out that that there are plenty of sinning teachers at the school. Why is she the only one fired for her sin? Fustin asks. 
"I don't understand all that much more about the Catholic Doctrine, but if people are divorced, but yet still work there," she argues. "If people are living with other people and have children out of wedlock, but they still work there. I don't understand why me being gay is any different then those things."
What do you think? Should Catholic schools face pushback for routinely targeting gay teachers, while letting other sins slide? Or do private religious organizations have every right to hire and fire based on religious values?