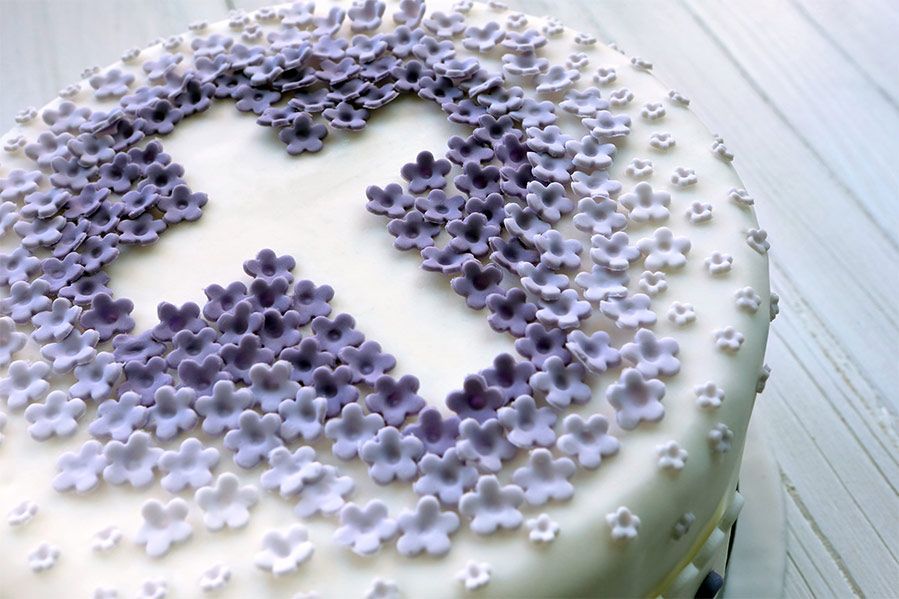 Just when you thought it was safe to eat dessert again, the Cake Wars have begun anew.
You might recall the strangest frontier of the neverending culture war, Christian cake shops. In 2012, Christian baker Jack Phillips refused to bake a wedding cake for a gay couple. Citing his faith, he refused to bake the cake. The couple sued, and a showdown between religious freedom and anti-discrimination laws bounced around the lower courts for years, before eventually landing at the doorstep of the nation's highest court. 
In a result that took many by surprise, the Supreme Court ultimately sided with the Christian baker in a 7-2 margin. Justice Anthony Kennedy, writing for the majority, said that "the religious and philosophical objections to gay marriage are protected views and in some instances protected forms of expression."
Now the skirmish continues, but this time the shoes are on opposite feet. Last month, an LGBT-owned cake shop in Detroit received an order for a cake with a homophobic message on it.
Here's what happened.
A Red Velvet Troll
April Anderson, who is gay, owns one of Detroit's most popular cake shops, Good Cakes and Bakes. She told the Detroit Free Press that she recently received a very offensive cake order.
"I am ordering this cake to celebrate and have PRIDE in true Christian marriage," the online order read. "I'd like you to write on the cake, in icing, 'Homosexual acts are gravely evil. (Catholic Catechism 2357)'"
Anderson's first thought was that "this can't be real." She thought it might be from trolls looking for a lawsuit - it seemed highly improbable someone would order a $40 anti-gay cake from an LGBT-owned cake shop accidentally. 
After all, it's not like the shop being owned by lesbian women was any sort of big secret.
"It says it on our about page and social media pages and very clear that this bakery is owned by two lesbian women," Anderson said.
Using Google, she identified the orderer as David Gordon, a copyeditor at Church Militant, a fringe group designated by the Southern Poverty Law Center as an anti-LGBT hate group.
Anderson, not wanting to get embroiled in a lawsuit, ended up baking the cake. But she omitted the message in accordance with her shop's long-standing policy of not writing messages on specialty cakes ordered online.
She says Gordon sounded surprised when she called him to tell him his red velvet cake would be ready to pick up at 3:30 the following Saturday. He never ended up picking up the cake, but did opine to the Detroit Free Press on Twitter that he was the victim.
"I was denied the services I requested at a place of public accommodation on the basis of the content of my beliefs," he said.
Sweet Victory for No One
It might be easy to dismiss Gordon as a troll looking for trouble. But for LGBT shop owners and customers, the incident sounds all too familiar. And even though a cake-related case went all the way to the Supreme Court, there are still many unresolved legal questions.
The Supreme Court's ruling in the original cake case served up frustration on both sides, as LGBT advocates were obviously incensed at the loss, and religious freedom advocates were frustrated at the court's very narrow ruling, which declined to answer critical questions – like whether or not religious businesses have a constitutional right to refuse service to LGBT customers. 
The Supreme Court essentially punted on the issue, opting not to set a legal precedent.
Well, what do you think? Should religious businesses have the right to essentially discriminate against LGBT individuals? If so, should LGBT-owned cake shops also be able to refuse service to Christians who request homophobic cakes?