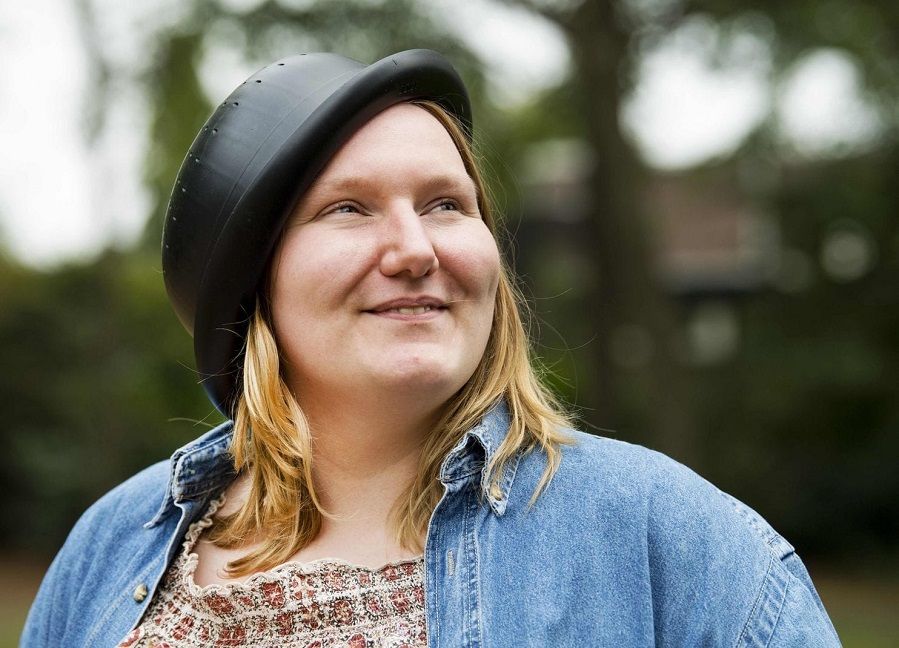 ---
In one of the more bizarre cases of religious freedom being challenged around the world, a follower of the Church of the Flying Spaghetti Monster has been denied the right to snap her Dutch passport picture with a colander on her head.
The case went all the way to the highest court in the Netherlands, which ruled that Pastafarianism is not even a real religion thus denying the claim by Nijmegen law student Mienke de Wilde that her religious beliefs should exempt her from a Dutch ban on headwear in official identity photographs.
Despite the setback, De Wilde is considering taking her case to the European court of human rights.
Origins of Flying Spaghetti
Pastor (Pastar?) Bobby Henderson founded the Church of the Flying Spaghetti Monster back in 2005 to poke fun at Christian fundamentalists on the Kansas State Board of Education hell bent on teaching creationism in American schools. He demanded his belief structure be granted equal time in science classrooms in a now iconic open letter.
According to their Gospel, Pastafarians worship an undetectable god they call the Flying Spaghetti Monster. They pay homage to this deity by wearing a colander as religious headwear and conclude their prayers with "Ramen". At the heart of their gospel are eight pseudo-commandments labeled "I'd Really Rather You Didn'ts" (two of the original ten apparently got lost) that, if followed, will result in an eternal bliss of stripper factories and beer volcanoes. While still on earth, followers vow to reject "crazy nonsense," be kind to all sentient beings and - you guessed it - eat a whole lot of pasta.
"I can imagine that it all looks very odd if you don't believe," De Wilde admitted to a Dutch newspaper. "But that's the case with many faiths if you don't believe in them people who walk on water or divide themselves in two, for example. I find other religions unbelievable."
However, Pastafarians have succeeded in getting recognized in other countries, such as New Zealand, where in 2016 a Pastafarian officiant performed a wedding ceremony. In the United States, a Massachusetts woman was granted the right to wear a colander in her driver's license photo. Despite gaining ground, the status of Pastafarianism remains in dispute in many places.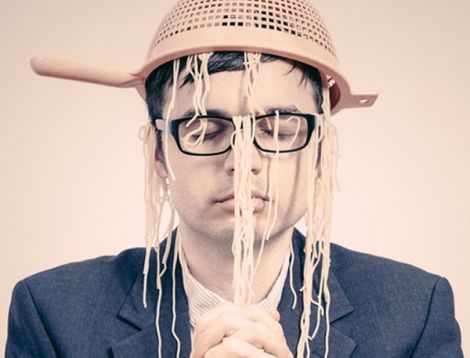 What Makes a Religion?
Bobby Henderson seemed to be making a point about the authenticity of organized religion when he founded the Church of the Flying Spaghetti Monster. Who's to say there's no Flying Spaghetti Monster out there in the universe? Is it really any easier to prove the existence of God, or to justify why Christians gather every Sunday to receive a wafer believed to be the sacred body of a man that rose from the dead to save their souls?
Pastafarianism, at its core, forces us to confront the question of what makes a religion "real." Because despite its satirical roots, there are people out there who legitimately claim it as their faith. If you ask most people what elements are required to establish a religion, they'll say 1) a set of beliefs, and 2) people who follow them.
Would that not qualify Pastafarianism as a legitimate religion?
Future of the Faith
There have certainly been worse civil rights violations over the years than a colander denied, but the implications of the Dutch court's decision does have some people worried. Should the government be in charge of determining the authenticity of religious beliefs?
Society tends to turn its nose up at newer religious movements (such as the International Church of Cannabis), and yet billions of us put faith in older religions with equally dubious claims and fantastical deities that have somehow stood the test of time.
Should the followers of the Flying Spaghetti Monster be given equal treatment?