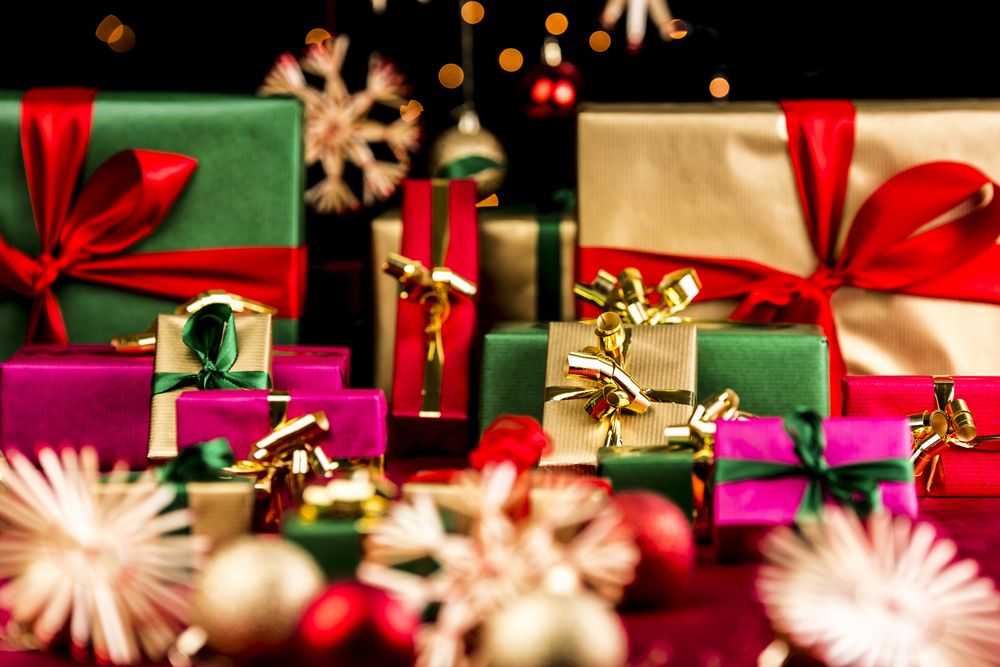 When it comes to Christmas, what is the first thing you think of? Perhaps it is opening gifts on Christmas day? Or taking your children to see Santa? Maybe it's making gingerbread houses with your kids, or waiting in seemingly endless lines to cross everyone off your Christmas gift list? Some people are worried Christmas is starting to become too commercialized. After all, it seems that advertisers start advertising their sales months in advance, and sometimes all children seem to care about is what they are asking Santa for this year. Since many consider the true meaning of Christmas to be celebrating the birth of Christ, these behaviors may be cause for concern. Even if you aren't religious, many people try to turn the focus on the holiday to spending time with family. So... has Christmas become too commercialized? And if so, what can we do about it?
Santa Claus
Children's belief in Santa Claus has been around for generations. Most children believe that every year on Christmas Eve, Santa slides down the chimney, fills their stockings with little knick-knacks and candy, and leaves them a gift under the Christmas tree. Usually, the present Santa leaves is whatever the child asked him for. Children will write letters to Santa, or parents will take children to see Santa Claus at their local mall. This tradition has been the same for many years, but it seems like most people are just now noticing how much the focus has shifted. However, is it really that bad? Think back to when you were a child. If you believed in Santa, it was probably one of the most magical times of your life. The thought that elves are in a workshop in the North Pole making toys for every good little boy and girl for Santa to deliver on Christmas Eve is exhilarating for a child. It also gives a bit of extra motivation to behave for their parents. Sure, the children shouldn't be focused solely on what they are getting for Christmas, but the belief in Santa Claus brings a degree of magic to a childhood, and it doesn't mean parents or children are focusing on the wrong thing. It's simply a fun tradition to have in families.
Gift Giving
Most people enjoy giving gifts more than they like receiving them. While it's exciting to see presents under the Christmas tree with your name on them, it's even more exciting to see a family member open a gift from you that you know he or she will love. It's natural for people to enjoy giving. Since that's what part of Christmas is about, it's important to focus on that. It's more than just buying presents for each other to enjoy. It's the joy that comes with shopping for the perfect gift, and waiting with great anticipation for Christmas morning. This is especially true if you have children. Knowing there is something under the tree your child will love is an exciting thing. There's nothing wrong with that.
The Right Focus
You can give many gifts and still have the right focus. If you are religious, make sure you are focusing on the true reason for the season. Take your family to church, and read the Christmas story out of the Bible. If you aren't religious, let this be a time you enjoy with family. There are several easy ways you can do this:
Drive around and look at Christmas lights together

Bake some Christmas cookies to deliver to neighbors and friends

Watch those cheesy Christmas movies together that everyone seems to love
You don't have to do anything fancy together to get quality time in. Sometimes the best times are the simplest times, such as conversations around the kitchen table. Keep that in mind when trying to decide how to spend your holiday.
There is absolutely nothing wrong with giving and receiving gifts on Christmas day. It's part of tradition and something that brings joy to everyone. However, that shouldn't be all you are focused on. Make sure you are bringing Christ into the season as well. If you don't celebrate Christmas for the birth of Christ, then try to spend some quality time with your family by doing some fun Christmas activities together. This will help you keep the true spirit of Christmas alive.