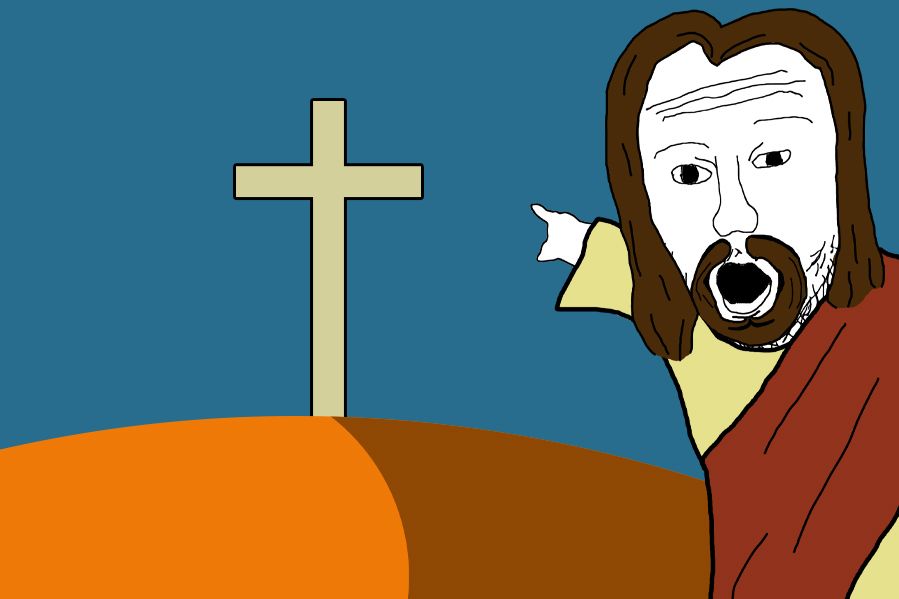 Are the teachings of Jesus Christ "liberal talking points"? Is His philosophy of love and forgiveness "weak"?
Apparently, it depends who you ask. A prominent Christian leader is sounding the alarm, claiming that Christianity is experiencing a crisis of identity that directly challenges some of the most central teachings in the Bible.
Will the biblical path of love and acceptance win out, or is a more pugnacious approach to religion on the rise? 
Is Turning the Other Cheek "Weak?"
In an interview with NPR, Russell Moore, the former head of the Southern Baptist Convention and current editor-in-chief of Christianity Today, says that he fears the tense political landscape has changed Christianity.
Here's Moore talking about his experience:
Moore says he finds that many Christians now view values like mercy, love, and forgiveness as "weak" and that many Christians seem to be in search of a more hard line version of their faith.
"Multiple pastors tell me, essentially, the same story about quoting the Sermon on the Mount, parenthetically, in their preaching—'turn the other cheek'—[and] to have someone come up after to say, 'Where did you get those liberal talking points?'" he explains. 
"When the pastor would say, 'I'm literally quoting Jesus Christ' ... The response would be, 'Yes, but that doesn't work anymore. That's weak," he continued. "When we get to the point where the teachings of Jesus himself are seen as subversive to us, then we're in a crisis."
Moore appears to be referring to a new crop of evangelical leaders who take the fight directly to their perceived enemies over culture war issues. For example, fire-and-brimstone style pastors who burn books they don't like have gained larger followings in recent years.
To Moore, the core values of Christianity are at stake. And his concerns raise some interesting questions. 
Is a Christian a Christian if they are rejecting the core teachings of Jesus?
Is it "soft" to love thy neighbor?
How Did We Get Here?
Moore can point out a few culprits he believes responsible. For one, the current political climate. Thanks to increased polarization, he speculates that adhering to religious teachings has taken a backseat to scoring political points.
However, Moore says a larger factor is our collective loss of community.
"I think that the roots of the political problem really come down to disconnection, loneliness, sense of alienation," he suggests. "Even in churches that are still healthy and functioning, regular churchgoing is not what it was a generation ago, in which the entire structure of the week was defined by the community."
What do you think? Are the tolerant teachings of Christ outdated? Or is this antagonistic rebrand of Christianity a misguided approach?