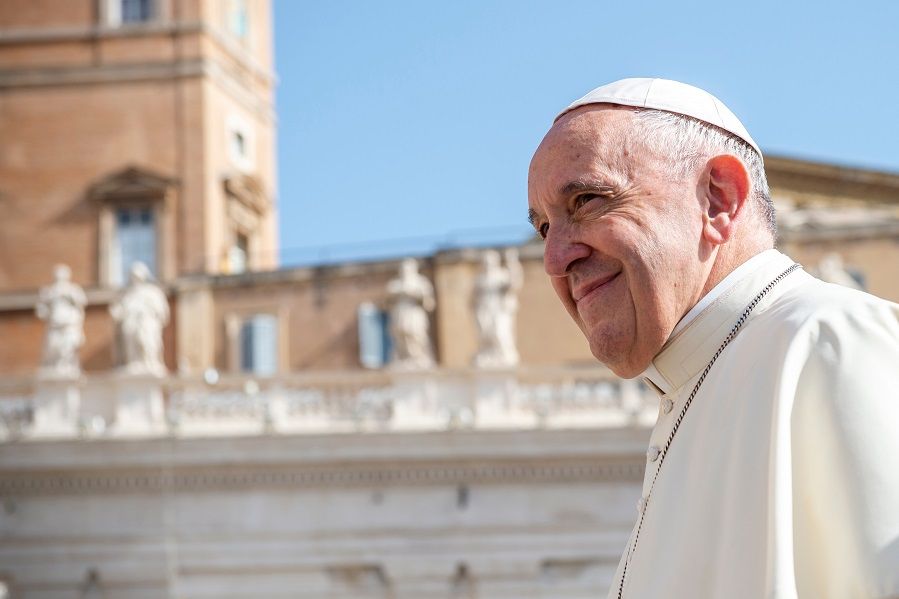 Pope Francis made a surprise announcement that has the Catholic world abuzz with controversy. During the filming of a recent documentary, Francis offered his full support for same-sex couples to form civil unions. This policy, if enacted, would provide gay couples the same legal rights and other benefits offered to married straight couples.
The pontiff offered some insight into his reasoning, explaining why he believes gay couples should have equal protections under the law.
"Homosexuals have a right to be part of the family," Francis said. "They're children of God and have a right to a family. Nobody should be thrown out, or be made miserable because of it."
He continued: "What we have to create is a civil union law. That way, they are legally covered. I stood up for that."
A Historic Shift
While not a full embrace of same-sex marriage, this public expression of support for civil unions represents a significant departure from Catholic teachings and attitudes of the past. It has been the longstanding position of the church that marriage is a sacred act that can take only a single form, with one man and one woman.
Does the pope's announcement signify change is on the horizon? Could the Catholic church be relaxing its strict teachings on sexual orientation and marriage?
It's worth noting that this message did not come from an archbishop or minor clergy leader – it came directly from the head of the Catholic church. They say change often starts from the ground up, but not in this case.
Rumbles of Discontent
The news no doubt upset many Catholics who follow closely the faith's traditional teachings and have long been resistant to gay marriage – or even legitimizing same-sex relationships via civil unions.
It's also likely that Francis' announcement is not sitting well with the Vatican's more conservative factions. They've been complaining for years that Pope Francis is too progressive and too willing to upset longstanding norms, and this latest revelation is arguably the most radical of all.
What is your reaction? Are we seeing the beginnings of a transformed Catholic Church, or is Pope Francis an outlier in the Catholic community?