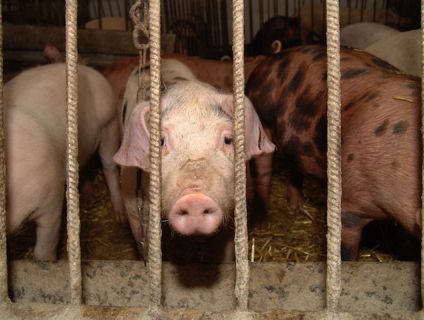 Who doesn't love a good story involving adorable animals? Websites like The Dodo and The Fluffington Post thrive by giving folks their daily dose of cute creatures online. As a species, we humans are often fascinated with our planetary cohabitants and indeed many spiritual traditions honor them.
For a long time, we as a society have operated with a sort of disregard for the plight of animals. Animals are losing their habitats with deforestation or having their waters tainted with oil spills. The American food industry has some less than savory practices in the treatment of their "products".
While we are happy to watch a video online of a cat riding a Roomba vacuum around while wearing a shark costume, I'm afraid we've short changed our furry friends when it comes to meaningful action.
The Universal Life Church, while comprised of members with diverse views, is itself an open organization believing that we are all children of the same universe, and though it might not be apparent from a casual interpretation, we mean that to include all creatures.
Instead of a broader discussion of animal ethics, we have three stories that put a face on how we affect individual animals. These have been making the rounds in emails and on social media lately. Let's see the vast difference in the respect for life (or lack thereof) we see between them.
Three Stories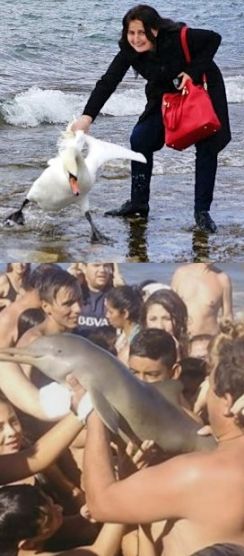 Macedonia A Bulgarian tourist visiting Lake Ohrid decided the local architecture just wasn't enough to make for some wonderful photos of her trip. Onlookers report that she stepped into the surf and grabbed a swan by the wing. It promptly tried to get away but the persistent woman yanked and pinned it into submission in hopes of getting a selfie.
Not only does a picture of a person dragging around a swan against its will not make for a good selfie, but witnesses claim that after she walked away, the swan lay injured and motionless on the shore for some time. One man claimed that it later hobbled back into the water while other accounts claim that it was roughed up too much and died on the sand and rocks.
Argentina In a beach resort town of Santa Teresita, a man spotted a baby dolphin swimming along in shallow water. He ran over and plucked it from its home. A crowd quickly swarmed, eager to touch it and pass it around.
While dolphins breathe air, they cannot stay out of the water for long. As the intelligent creature squirmed while suffering from dehydration, people pulled out their cameras and smiled for pictures. They set him down in the sand where he quickly died. It's one thing to mean to kill an animal but to just be so selfish and oblivious that its life isn't even a concern to you is something so horrific it sounds like an episode of the Twilight Zone.
While in any case this would be tragic, it's heartbreaking when you know that the dolphin was an endangered type known as a La Plata dolphin.
Brazil This last one is an example of someone doing the exact opposite of the selfish disregard seen in the previous stories. A retired bricklayer found a tiny penguin on the beach covered in oil and very near death. The man showed compassion and cleaned off the feathers and nursed him back to health with a daily diet of fish for about 11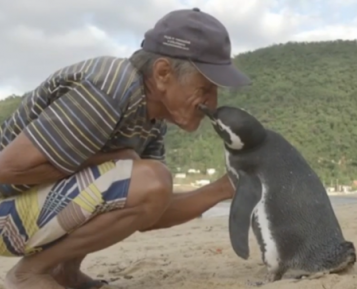 months.
The penguin, named Dindim by his caretaker, then received his new coat of feathers and set to sea to live the life that was nearly taken from him by the oil spill. Animals are smarter than many of us give them credit for. Dindim has returned every year for the last five years to spend some months in the company of his rescuer.
He honks with delight when he first comes ashore and is reunited. While many people see the little guy and attempt to pet him or pick him up, Dindim reserves those privileges only for his human friend. "No one else is allowed to touch him. He pecks at them if they do. He lays on my lap, lets me give him showers, allows me to feed him sardines and to pick him up," reported the elderly man.
Legal Protections for Animals
Many people see the value and intelligence of animals and seek to give protections to them from abusive behavior or bad business practices, much like Dindim's rescuer. Even some regional governments have jumped in to stop harmful practices.
In 2015, the government of New Zealand codified recognition of the complex thoughts and emotions experienced by non-human animals in deeming them as sentient in the Animals Welfare Amendment Bill.
The bill lays out treatment conditions for animals under the guiding thought that when people interact with animals, care must be taken to "attempt properly to the welfare of those animals". This includes places bans or heavy limitations on animal testing, wherein the burden of proof is on scientists to show why they cannot use non-sentient or non-living things in tests.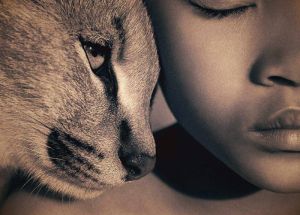 The year prior, India's Ministry of Environment and Forests declared dolphins to be non-human persons, providing new protections for the intelligent creatures. The primary effect was to ban keeping dolphins in captivity for any reason, but specifically targeting public entertainment.
Similarly, public perception of Sea World in the United States has greatly shifted after the popular documentary Black Fish brought to light many concerns of abuse and animal distress. Laws have already been crafted restricting the ability of staff to swim in the small tanks with Orca Whales and park attendance has taken quite a hit.
Whether or not you believe humans to be a fundamentally superior type of creature, we should be good stewards of the wonderful gifts of life we have been given. We have more in common with them than anything else in the universe we have yet come across. Let's focus less on ourselves (and our selfies) and take a global perspective; we're in this together.