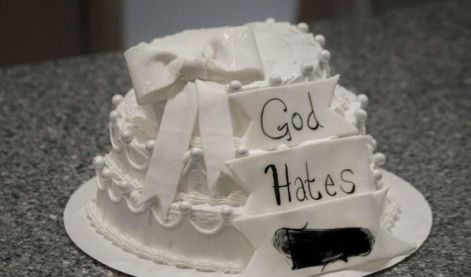 The debate surrounding the scope of religious freedom has become increasingly contentious over the past year. With the legalization of same-sex marriage by the Supreme Court, it's a topic that has received national attention as individual states have introduced legislation which would allow private businesses to invoke their religious beliefs in order to refuse service to customers.
Supporters of such legislation claim it is meant simply to protect religious liberty, and doesn't target any specific group. Opponents maintain that "protecting religious liberty" is a façade; that these bills were written to specifically target members of the LGBT community, and would essentially make it legal for businesses to discriminate against them. Such legislation stems from cases of business owners who oppose same-sex marriage on religious grounds who feel as if they are violating their beliefs when providing services for same-sex weddings. These complaints primarily involve businesses such as:
Bakeries

Florists

Caterers

Event venues
There is certainly a difference between serving a same-sex couple in a restaurant and providing a service directly involving their wedding. While it would be quite difficult to argue that a waiter who serves a same-sex couple at a restaurant is having their religious beliefs violated, it's more plausible that someone asked to provide a service for the couple's wedding may feel that way. But in reality, a florist is participating in a gay wedding the same way that gun manufacturers participate in school shootings, however much you think that is.
This has led to numerous "religious freedom" bills popping up throughout the United States. While the intent of these bills is ostensibly to protect religious rights by allowing people in the wedding industry to deny service to same-sex couples, they often are much larger in scope a fact which has alarmed the American public and civil rights experts alike.
This type of legislation has raised fundamental questions surrounding the constitutionality of protecting religious freedom at the expense of civil rights. Debate has been heated, with supporters and opponents arguing over deep-seated ideological convictions.
There is no test of the business's adherence to the beliefs they claim to have. A baker, for example, could cite Christian beliefs to deny services to a lesbian couple and then ignore those same values and make a wedding cake for axe murdering Satanists simply because they are straight. We never hear about the religious business owner that wants to deny all sinners, just gay people, and that speaks to the credibility of these laws.
Economic Consequences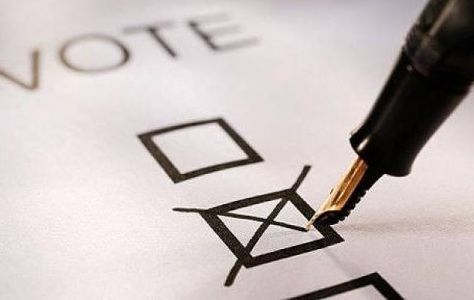 Interestingly, however, one of the major consequences associated with religious freedom legislation has been the economic impact. Take Indiana, for example. In 2015, after Indiana passed a religious freedom bill known as the RFRA, the state experienced intense backlash from around the country along with a serious blow to the economy.
Major sports organizations such as the NCAA, NBA, and NASCAR voiced their displeasure with the bill, as well as companies such as Salesforce and Apple. Companies banned travel to Indiana, and major business conventions were relocated out of the state. By some estimates, backlash from the legislation cost the city of Indianapolis $60 million in revenue alone. Under much pressure, the state amended the bill to include language clarifying that businesses could not discriminate based on sexual orientation. However, by that time the damage had already been done.
This brings us to Missouri, whose Senate just last week passed a similar piece of religious freedom legislation an amendment to the state constitution which, if it passes through the Republican-controlled house, will be presented to voters on the state ballot later this year. This is especially significant, because an amendment can only be repealed by another state-wide vote. As you might expect, this makes the repeal process much more challenging. Are the voters of Missouri willing to take a substantial economic blow in defense of their freedom to deny services to gay and lesbian couples? And how just is it to ask for a majority vote on minority rights?
Kansas City provides a good example of the negative impact the amendment could cause, if it passes. The city has a contract to host the Big 12 basketball tournament for the next four years an event which brings in a great deal of revenue for the city. The tournament provides a substantial boost to local the economy as fans representing the ten different schools in the conference all travel to Kansas City in order to support their teams.
They book hotel rooms, fill the city's restaurants, and buy tons of merchandise over a 4-5 day period. However, if the proposed legislation is passed, the Big 12 committee may choose to move the tournament elsewhere a huge potential loss for the city. Kansas City is generally viewed as a positive and welcoming place, but this type of legislation could easily tarnish that image.
The city will also be hosting the national figure skating championships early next year, which is estimated to fill 20,000 hotel rooms for an entire week. Not to mention all the food, souvenirs, and entertainment that will be purchased by visiting spectators. It remains to be seen if the people of Missouri are willing to risk these revenue boosts on a matter of religious principle.
Religious Freedom or a Healthy Economy?
It is yet to be seen if Missouri will take heed of the lesson learned in Indiana. If voters decide to pass this amendment, they ought to be aware of the likely consequences. They will be forced to make a fundamental choice stand by their beliefs (or actually, just those that pertain to gay people), or put them aside for the greater good of the local economy. If Indiana is any indication, there is a high price to pay for supporting this type of legislation. If the amendment passes through the state house, what should the voters of Missouri do? What's more important: a moral conviction or a thriving economy?