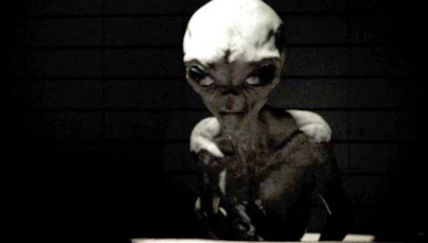 ---
There's a video that has been circulating recently online that purports to show an interview with an alien in a dark room of Roswell's Area 51 in the year 1964. A man off-camera poses several questions to the creature about where it came from and about the nature of the universe.
It's clear that this is merely a short film and not an interview with an actual alien, but it does raise some very interesting questions. Good fiction can inspire us to examine our actions. The situations may be made up but the lessons and ideas presented in them can speak to real world issues. This "Area 51 alien interview" takes on some lofty topics that are worthy of discussion.
It is first revealed that the creature is actually from Earth. It claims to have time-traveled from the distant future back to 1964. In the video, the creature explains that it is a descendant of our modern day humans and has come back to observe the events leading up to a startling event - the annihilation of the human race. Scroll down to watch the video!
Holy Wars and End Times
Sometime in the future, we are told, there is a giant war that engulfs the entire planet. Weapons of mass destruction are deployed and most life is wiped out.
Interviewer: "So why do we destroy ourselves with nuclear war?"
Alien: "Dogma."
Interviewer: "Can you be more specific please?'
Alien: "Political and religious dogma. It is the root of all major conflict of your species... in the next century, access to nuclear weaponry by states that are ruled by dogma... will destroy your species."
While the film may be a work of fiction, the notion that a religiously fueled war could devastate the planet is not exactly far-fetched. After all, human history is rife with holy wars. Protestants and Catholics have battled for centuries - despite the two faiths sharing most of their major tenets. Tension between the Abrahamic religions (Judaism, Christianity, and Islam) have always been a catalyst for bloodshed, particularly in the Middle East.
The Bible itself contains prophecy that a holy war will usher in the end of the world, showing that this idea is not merely an outside criticism of religion. Even religions themselves understand that violence can easily spring up due to conflicting beliefs. Could the religious unrest we see today could be a sign of things to come? Is it possible that we'll experience a destructive global holy war at some point in the future?
Life and Death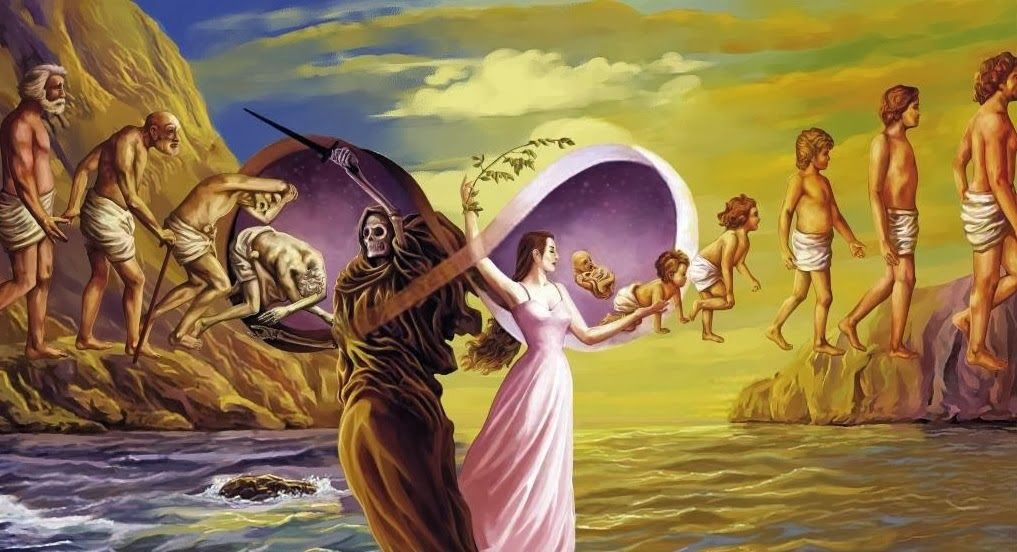 The creature goes on to talk about religion and the meaning of death:
Interviewer: "So, you know how the universe is created?"
Alien: "Yes."
Interviewer: "So you've seen God?"
Alien: "We evolved past a need for superstition. The need for a God and other myths."
Interviewer: "OK, illuminate us. What happens when we die?"
Alien: "Death is a human construct. It does not exist"
It's unclear exactly what is meant this. However, the exchange certainly challenges the beliefs held by many people. By asserting that God is a myth and that death does not actually exist, the film forces its viewers to contemplate ideas that are not often questioned in our society.
How do these notions compare to your beliefs of life and death?
A New Morality?
The film also challenges our tendency as humans to use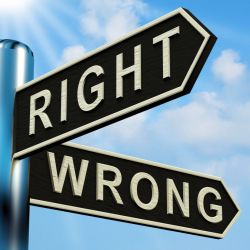 top-down reasoning. For example, our society looks at murder and make a moral judgement about it - murder is wrong. We then try to use that as a hard-and-fast rule. Because murder is wrong, we must say that killing a random passerby on the street is wrong. We must also say that killing a mass-murderer to save others is wrong.
Even for a violent act like murder, the specifics details of the situation matter. Top-down reasoning sometimes yields answers that don't seem quite right.
Towards the end of the video, the creature says that in the future morality will come to be guided by compassion and evidence. This can be seen as a bottom-up style of reasoning, where all aspects of a situation are considered before passing judgment. To use the murder example: if someone is trying to kill you, then perhaps in that moment killing them is not wrong. Do you agree with this sentiment?
Watch the Video Here!
Takeaways
Without a statement from the filmmaker, we are left wondering about the exact purpose of this film. It does clearly warn against the possible dangers of dogmatic religious belief, and appears to embrace secularism. But it also tackles the complicated issues of morality, life, and death. We all have our views, but these are not everyday topics of conversation.
Perhaps that's what the filmmaker's intention was: to encourage a dialogue about the lives we lead. We are reminded of Socrates, who said "the unexamined life is not worth living". However, if the warnings presented in this film are to be believed, the unexamined life will actually be our downfall. Maybe it's time to start talking. What do you think?