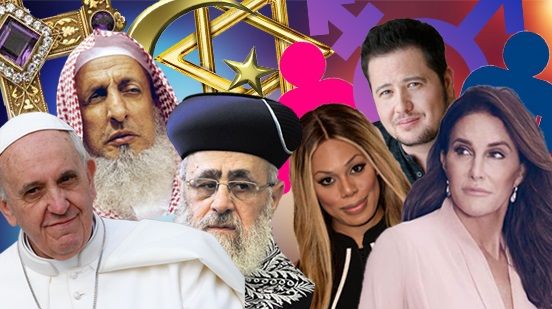 ---
Lately, the lives of transgender people seem to be all over the news. For example, after a much-publicized transition from male to female, the press continues to document all the minor details in Caitlyn Jenner's life. Policymakers have crafted transgender bathroom laws. President Obama even got involved by formally directing every public school in the nation to support transgender rights. With such stories constantly flooding our newsfeeds, it's no wonder people have developed strong opinions.
Some feel that we, as a country, are not doing enough to protect the rights of transgender people. Others disagree, expressing a belief that transgender people are "unnatural" and shouldn't be catered to. Others still see it as a non-issue, a manufactured controversy that's simply an outgrowth of the fierce political climate we live in.
One aspect of this debate that tends to be overlooked may actually be a driving factor: religion. Whether we realize it or not, our religious beliefs influence the way we react to issues such as transgender rights. So, what do the organized religions think about transgender people?
Catholic Silence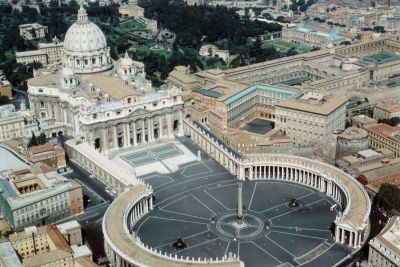 In terms of Christianity specifically the largest branch of Christianity, Catholicism the Church has been largely silent when it comes to matters of gender and sex. In a recent post on a blog geared toward transgender Catholics, the complicated relationship between the Church and transgender people is explained in detail. The article explains that while the roles of the LGBTQ community at large are often referenced by church officials, transgender people themselves are often left out of this conversation entirely. Church doctrine and church officials skirt around topics relating to transgender rights and have answered very few questions concerning the Church's official stance on transgender worshipers.
Considering how frequently Church officials discuss topics such as gay marriage, the lack of information regarding transgender policy is certainly curious. Why has this part of our community - which has grown in prominence as people feel increasingly comfortable expressing themselves - been completely ignored by the Catholic Church? Is it possible their silence on the issue has contributed in part to the rampant discrimination faced by transgender people?
A Range of Opinions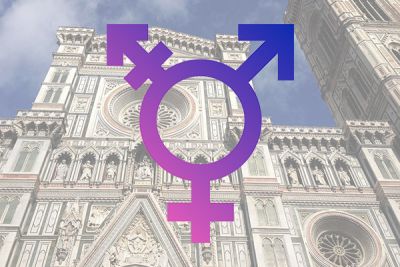 While the main religions remain conflicted, there are plenty of individual branches that have taken specific stances on transgender issues. For example, within Christianity, the United Church of Christ, Unitarian Universalist, and Episcopal churches have all issued statements supporting the inclusion of transgender people in their congregations and even supported their right to get ordained. Unsurprisingly, certain evangelical sects of Christianity either do not welcome transgender people or refuse to comment on the issue.
In Judaism, there exists a similar divide. Orthodox Jews are firmly against transgender people and do not support transgender rights. On the other side of the coin, though, Reform Judaism officials recently passed a resolution declaring their "commitment to the full equality, inclusion, and acceptance of people of all gender identities and gender expressions."
Surprisingly, in some Islamic countries, there seems to be less stigma around gender issues than in the United States. For example, Iran ranks second in the world for sex change operations behind only Thailand. Although there is a difference between being transgender and transsexual, this is nonetheless an interesting statistic. (It's not all rosy, though note that most Iranian sex changes are undergone to avoid punishment under the country's harsh laws against homosexuality).
The Transgender Movement Going Forward
Despite the significant social progress that's been made in recent times, transgender people continue to be stigmatized and face discrimination in their everyday lives. In an era when older, traditional religious values are being confronted with modern views and social change, it's no surprise that we see a wide range of views toward transgender people even within individual religions themselves. We'd love to get some input from our readers. Does your faith have an official stance on this issue? If so, does that stance align with your personal beliefs? If not, why not?