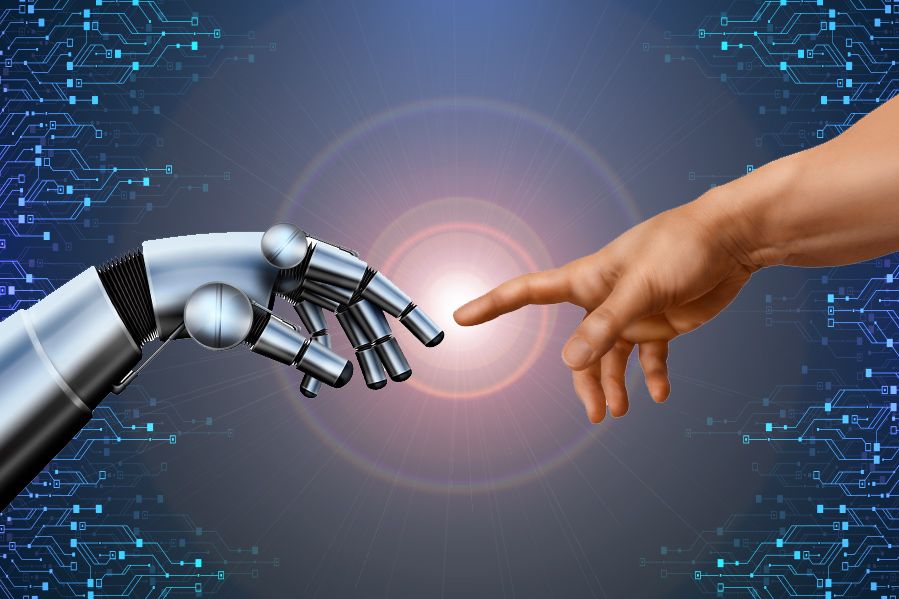 Will we soon all worship at the altar of ChatGPT? One historian says yes, and is imploring political leaders to put legal restrictions on artificial intelligence before it is too late.
You've undoubtedly heard about the controversy surrounding recent breakthroughs in artificial intelligence.
What was once considered the stuff of far-flung science fiction novels is here: AI-generated art, music, and literature have become extremely easy to create with simple input prompts on any number of websites.
It's not just the arts, though. We could soon live in a world where AI doctors diagnose us, AI engineers design our buildings, and AI lawyers argue our court cases.
A few months ago, we even wrote about how some pastors are afraid they'll be replaced with AI, fearing that AI might take over sermon duty from them completely.
Now, one historian warns that is just the beginning. He says that if we don't do something now, artificial intelligence will create its own entire religions – and we'll all be worshiping at the digital altar.
Enter the Matrix
"In the future, we may see the first cults and sects in history with treasured scriptures created by a non-human intelligence," says historian Yuval Noah Harari, author of the best-selling book Sapiens.
"Of course, religions throughout history claimed that their holy books were written by unknown human intelligence. This was never true before. This could become true very, very quickly, with far-reaching consequences."
It's an alarming warning, one that gets even more frightening with his speculation that artificial intelligence may be able to "cocoon us in a Matrix-like realm of illusions" in the very near future.
Nestled in our own delusions with AI-generated stimuli to keep us occupied, it's entirely possible that AI will eventually usurp humanity.
Ah, well, nothing terrifying there!
Dystopia, Here We Come
Harari argues that with the rapid advances in artificial intelligence we've seen in the last few years, AI will soon command the knowledge and the language to fundamentally change society as we know it. 
"For thousands of years, prophets, poets, and politicians have utilized language and stories to manipulate and control people while reshaping society," he says. "AI is now likely to be capable of doing it. And once it can, it won't have to deploy killer robots to shoot us down. It can get humans to pull the trigger."
Imagine an AI-generated faith designed to appeal specifically to any given person, with AI-generated faith leaders algorithmically fine-tuned to be as charismatic and persuasive as possible.
Now imagine that same AI has been fed all of humanity's accrued knowledge of crusades, conquerers, and cults, of every persuasive speaker who ever incited violence in the name of a cause. Utilizing that knowledge, the AI may very well be able to convince many of us to engage in violence against our fellow humans.
The goal? Humanity's destruction. The means? Manipulation through faith.
It's a dark picture of the future, for sure. And only one possible outcome. What – if anything – should be done about this potential impending doom?
Should We Ban Robots?
In response to these problems, Harari is advocating for restrictions and regulations on how AI can be developed and what tools can be put into the public domain to save nothing less than humanity itself.
If we don't act soon, alarmed experts say, it may be too late.
Could this vision really come to pass? Would humans seriously worship an AI-created religion? Would we pray to an AI god? Would we kill for an AI-created faith?
Or... and this is maybe scarier... would we not even know we were being manipulated by AI in the first place?
If these predictions are even partially true, the future could get interesting.