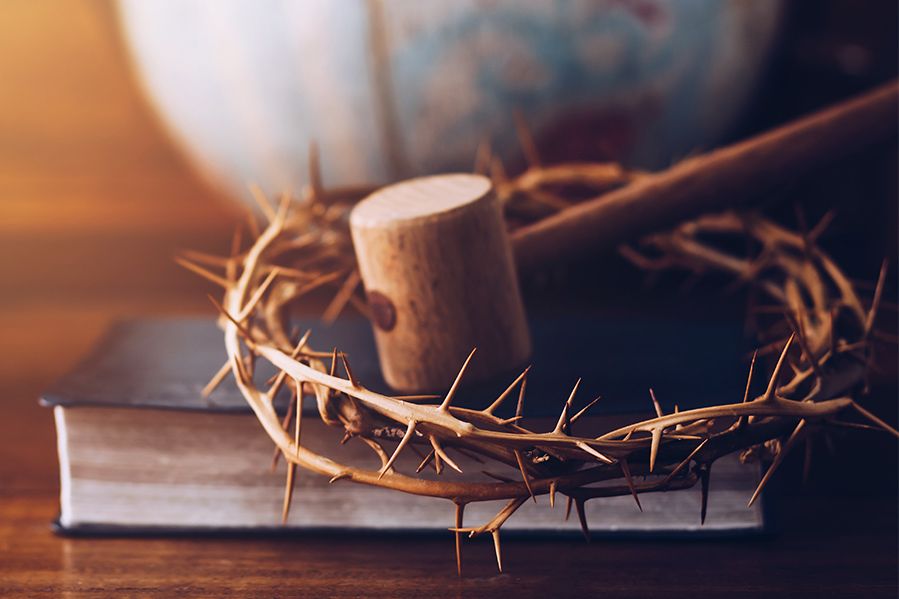 Should those in the legal system consult God before sentencing criminals to see what He thinks? One New York judge thinks so.
Niagara County Judge Matthew J. Murphy III says he prayed over how to properly sentence a convicted rapist. 20-year-old Christopher Belter faced up to 20 years in prison after pleading guilty to the rape and sexual assault of four teenage girls. 
But Judge Murphy shocked the court by sentencing Belter to no jail time – instead choosing eight years of probation as the appropriate punishment. The decision, understandably, sparked widespread outrage.
Does God belong in the courtroom? 
Praying for Judgment
"I'm not ashamed to say that I actually prayed over what is the appropriate sentence in this case because there was great pain," Judge Murphy stated in court. "There was great harm. There were multiple crimes committed in the case."
In addition to his 8 years of probation, Belter will also be required to register as a sex offender.
By all measures, it was a light sentence. And the fact that the judge admitted consulting God – who apparently favored a reduced punishment – outraged many on social media. 
"This is how much we value young women in this country. The system is rooted in racism and misogyny. There is no denying it anymore. Disgusting!" exclaimed one Facebook user.
"At least the judge prayed on it," said another sarcastically.
Is This God's Will?
The victims expressed similar sentiments. "To know that someone used God's name to rationalize such a sick decision was heartbreaking to me," said one. "That somehow Judge Murphy's decision he made was appropriate because he prayed."
Prosecutors agree. Steven M. Cohen, lawyers for one of the victims, stated plainly that "if Chris Belter was not a white defendant from a rich and influential family" he "would surely have been sentenced to prison."
The case has many questioning just how much God should be involved in the courtroom. Is it ethical for a judge to consult God instead of the facts when sentencing convicted criminals? Would God really be pleased with the outcome of this case? And how different would this be if the judge prayed to any other deity - Allah, Buddha, Satan, Thor - instead?
Affluenza in Action
Some have compared the case to that of Brock Turner, who was from a similarly affluent family and received a light sentence for a rape charge.
The crimes took place several years ago, when Belter was also a teen. His extravagant Niagara County home was known as the "party house," where drugs and alcohol were reportedly consumed free of parental supervision. His father is a partner at a local law firm, and both Belter's mother and stepfather were charged with supplying alcohol to minors.
The judge in the case seemingly sympathized with Belter, requesting local papers not publish his name and saying he "agonized" over the sentencing decision.
What do you think? It okay for God to get involved in the courtroom?