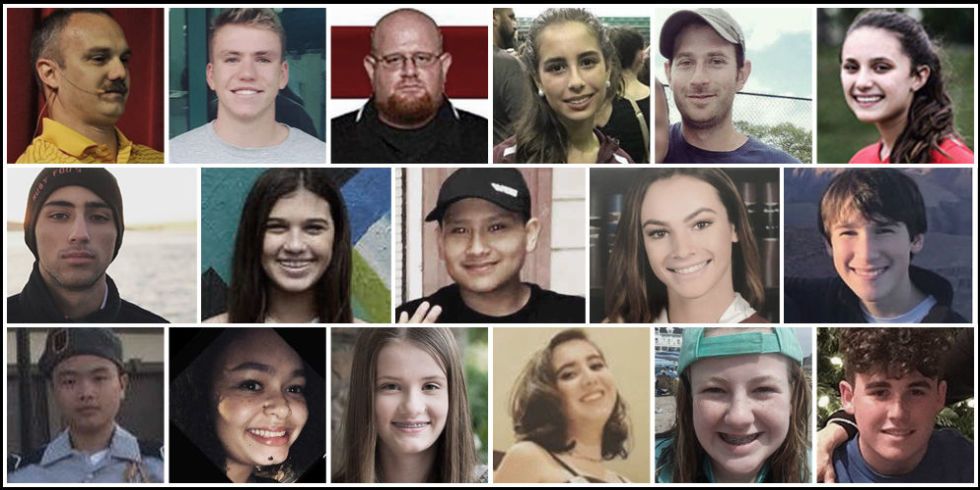 ---
America's recurring nightmare has sadly become a predictable affair.
A crazed gunman decides to go on a rampage. The media milks the shooting story for all it's worth. Arguments about gun control dominate the headlines. We say "this cannot happen again," but nothing changes. Rinse and repeat.
It seems we have all become conditioned to this cycle. We look big picture, because big picture is important. But in doing so, we sometimes fail to appreciate the human elements of these stories. Too often, we overlook the heroic actions of brave people who help prevent such senseless tragedies from being even worse than they already are.
So, in the wake of yet another mass shooting we've decided to focus on the individuals who confronted the nightmare before them in the most selfless way possible, putting themselves between the shooter and his intended victims, and paying the ultimate price for it.
Scott Beigel
Scott Beigel taught World Geography at Marjory Stoneman Douglas High School. It was his first year teaching there. Friends and former students described him as quick-witted with a warm sense of humor, a 'guiding light' with a huge heart. He was killed as he desperately tried to lock the door to his classroom, having shepherded terrified students in from the hallways and encouraged them to hide behind his desk. Scott Beigel was 35.
"When he opened the door, he had to relock it so that we could stay safe but he didn't get the chance," explained distraught student Kelsey Friend. She then looked straight into the news cameras to address Beigel's own grieving family: "I am alive today because of him. Thank you for bringing and having this amazing person in life and giving him the power to be stronger than I could have ever been."
Aaron Feis
37-year-old football coach Aaron Feis was also the acting security guard at the school. A former Stoneham student himself, he had been working there for eight years, and was well known by everyone in the community. When the shooter opened fire, Feis threw himself in front of terrified students, turning his body into human shield. "He died the same way he lived - he put himself second," said school spokesman Denise Lehtio. "He was a very kind soul, a very nice man. He died a hero."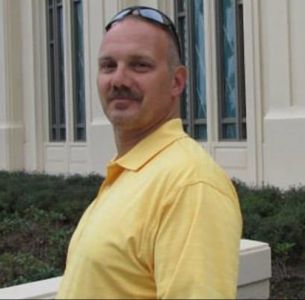 Chris Hixon
Chris Hixon was the school's athletic director, wrestling coach, and a former military man. Always the first on the scene of school fights to break things up, Hixon was widely respected by students and teachers alike.
"Chris is probably the nicest guy I have ever met," explained Dan Jacob, a fellow teacher. "He would give you the shirt off his back. He does so much. It is so senseless."
Police say Hixon died protecting several students from gunfire. He was 49.
Answering the Call
But these three individuals aren't the only heroes in this tragedy. 15-year-old freshman Peter Wang also gave his life to help others. Wang was reportedly gunned down while holding a door open for his fellow students to escape.
And there were countless others who made a difference. Teachers who quickly jumped into lockdown protocol and likely saved lives, administrators and janitors who put themselves in harm's way to urge students to stay calm, show them where to hide, or tell them where to run.
**A Light in the Darkness
**
What leads normal human beings to lay down their lives for others? If a deranged individual opening fire on innocent people represents evil in its purest form, surely such acts of selflessness represent the exact opposite: the intrinsic goodness of humanity.
For every shooter who decides to commit a heinous act of violence, there exist countless brave people who are willing to give their lives to protect others.
Under the circumstances, it might seem antithetical to talk about intrinsic goodness. But we think it's important to highlight, now more than ever. Though we must cope with a disturbing example of evil, we recognize that such evil does not define us.
This latest mass shooting is a reminder that even amid seemingly endless darkness, there is always light to be found.