There are no hard-and-fast rules for what to charge. Some highly experienced officiants charge upwards of $500 per ceremony. Others are happy to perform ceremonies for much less than that. Whatever you decide, be sure to speak with the couple and agree on a fee upfront so you can focus on the important task: officiating the wedding!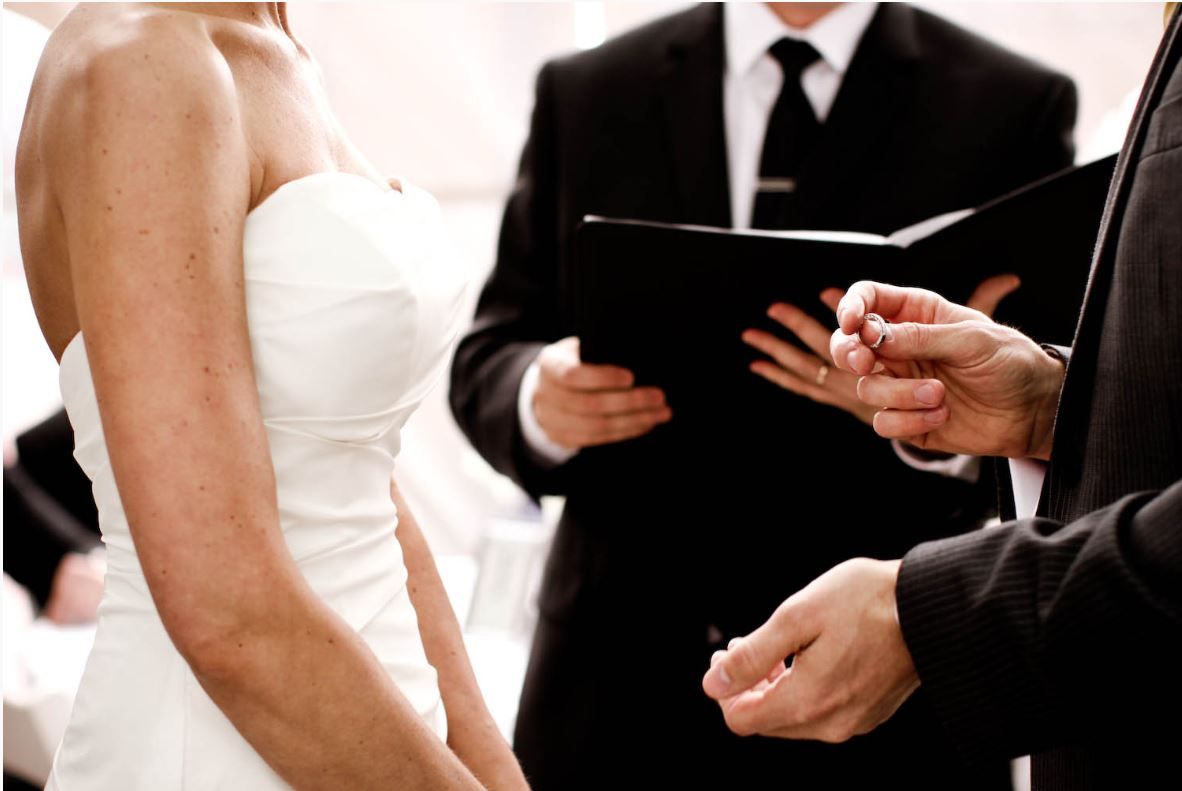 So, you've been asked to perform a wedding ceremony. Congrats! First things first you go online and sign up to get ordained. With minister license in hand, you're just itching to get up to the altar on the big day. But then you realize there is one important detail you've yet to consider: how much should you charge for an officiant fee?
This is a question we get from our ministers all the time.
Sure, officiating a ceremony is a tremendous honor and it can be a ton of fun, but it's also hard work. Given all the preparation and practice involved, you should absolutely be compensated for your time. So, how much is reasonable?
The short answer: it depends. Our friends over at Thumbtack were able to offer some insight into the factors that shape wedding officiant fees. Let's examine a few:
1. Location
The first thing to consider is where the wedding will take place. If it's in a mid-sized city like Seattle or St. Louis, your price will probably hover around the average for the U.S.
If it's in a big metro area like New York City or Los Angeles, the market price will be a bit higher. Conversely, if the wedding is in a small town or a more rural area, you'll probably charge a bit less.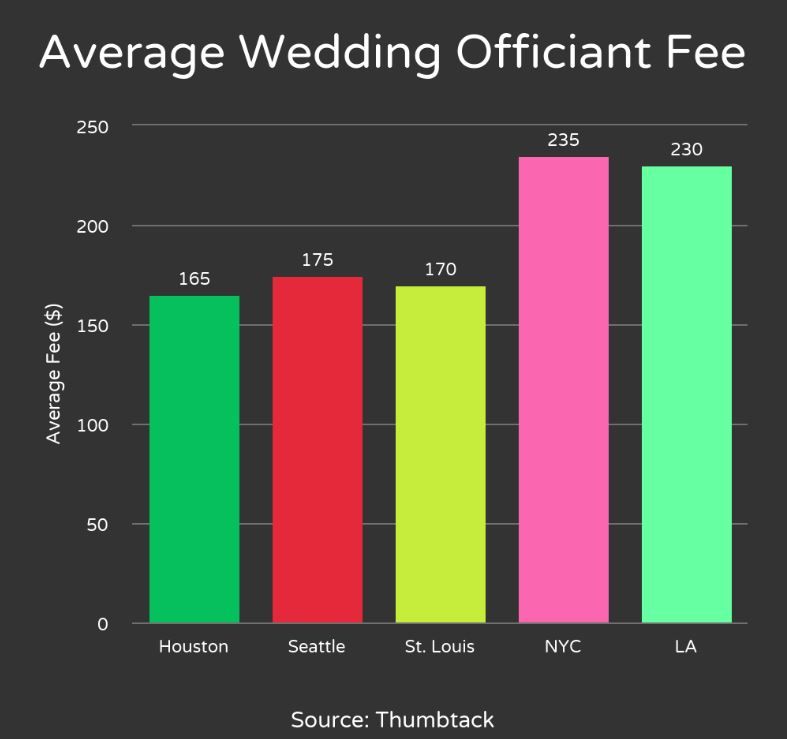 The adjoining graph shows the average officiant fee for a number of different cities.
Note: In the case of destination weddings, the couple will generally cover the officiant's travel costs. But since traveling is always a hassle, this type of ceremony might also call for a higher officiant fee. Of course, make sure to work these details out ahead of time.
2. Type of Ceremony
Another aspect of pricing is what type of ceremony the couple wants. Will it be long and complicated, or short and sweet? Will it follow a standard format, or will you have to do some extra planning to prepare for a unique twist? Since your time is valuable, these are important details to understand.
3. Services Included
While you're asking about ceremony preference, make sure to nail down precisely what your duties will be. Does the couple expect you to assist in other aspects of the wedding, or will your job simply be to show up and officiate on the big day? Will you be crafting the ceremony script for them? Providing premarital counseling?
Additional services such as these often justify a higher fee.
4. Relationship to the Couple
Finally, how well you know the couple will also factor in. Are you a good friend or family member? Were you already planning to attend the wedding? If so, a thank-you card and a nice bottle of wine might be considered sufficient compensation.
However, if you don't know the couple - or they hired you specifically as an officiant - then you should treat it as a business relationship and charge market rate for your services.
Finding a Fair Price
Ultimately, you'll need to take all of the above into account when determining the right fee. As a general rule, the more duties you take on or hoops you have to jump through, the higher your fee should be.
Have a question? Let us know in the comments below!