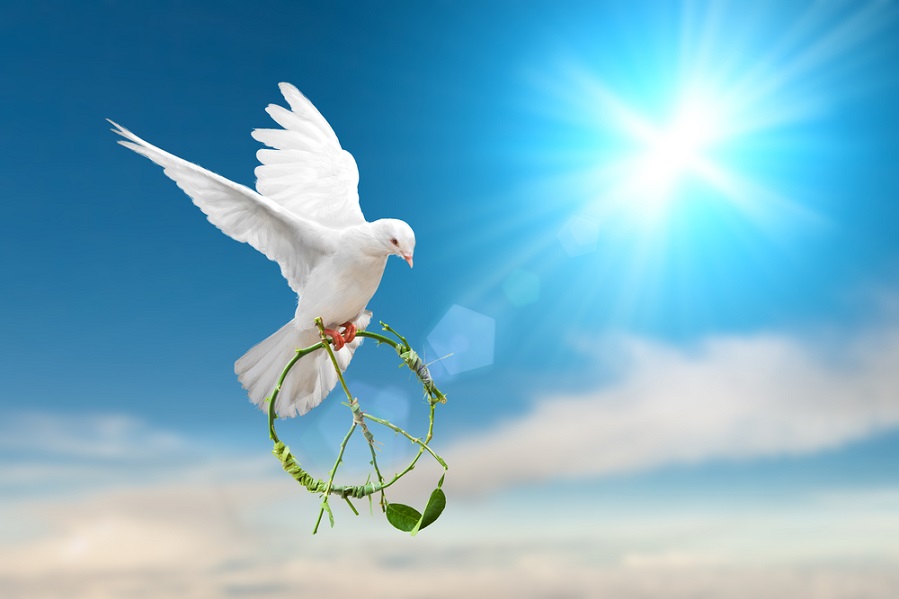 The following guest sermon was submitted by Rev. Kenneth Maisonet. All ULC ministers are invited to contribute their own sermons for consideration/publication. To submit a sermon, please email it to sermons@themonastery.
---
My dear Brothers and Sisters of the Universal Life Church,
We have all been called to ministry under a shared banner. To set an active and positive role model as ministers, it is up to us to contribute to the shared goal of peace on earth. We may all come from different traditions and backgrounds, but at the root of our being, we are all one. We are all children of the same universe and members of the Universal Life Church. For that reason, I think it is of great importance to have something that we can do together as members of this universal family.
In my opinion, this is best accomplished by facilitating and encouraging prayer, meditation, and reflection in accordance with each individual's belief system. I encourage all fellow ministers of the ULC who feel inspired to join me in a monthly ritual of prayer (or meditation, or whatever form of spiritual activity suits you) to bring about a peaceful future on this planet for all to enjoy. We can all participate remotely, alone or with a group of fellow ministers, from our homes or wherever our preferred place of worship is.
Spiritual Meetings
Below, I've outlined a proposal for what this global spiritual meet-up might consist of:
1. Meetings can take place on the 1_st _day of each month.
2. Each individual can design and create their own service in accordance with their own traditions and beliefs. Can be anything from a brief prayer to a longer service it's up to you to decide.
_3. A_ _reading may be chosen that aligns with the theme of each service._
4. Calming music may also be played to promote an atmosphere of reflection and peace.
5. Finally, a call to action that pushes each individual to create meaningful change in the world. This message should challenge people to transform their words into action and become active in their community at large.
My brothers and sisters, prayer calls us into action. Action is a reflection of our prayers. May our prayers and actions bless all those in need of a blessing. I invite all my fellow ministers who align with this message to join me in these spiritual sessions to promote a peaceful future.
If you feel so inclined, please share your thoughts and feedback in the comments below.
Yours in peace,
Rev. Kenneth Maisonet