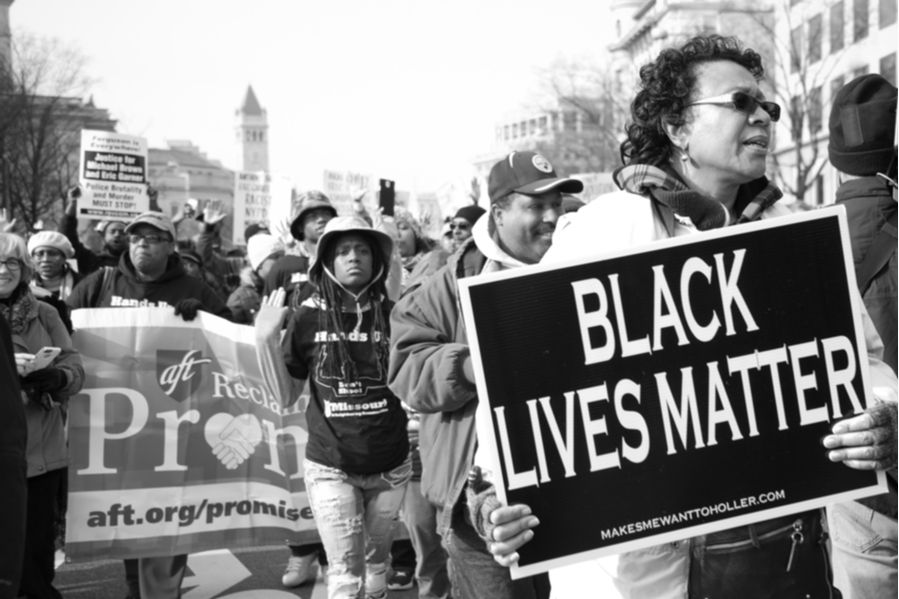 The following guest sermon was submitted by ULC Minister Rachel Thomas. All members of the ULC community are invited to contribute their own sermons for consideration/publication. To submit a sermon, please email it to sermons@themonastery.org.
---
Like many of you, I have been shocked and horrified by the tragic death of George Floyd – a man who very plainly did not deserve to die, and, let's be frank, would likely still be alive if not for the color of his skin.
Public outrage in the wake of this horrific crime has been visceral – and for good reason. But why does it take a shocking incident to bring the issue of racial injustice to the forefront of our collective consciousness? Why must we wait for a police officer to get caught on video murdering an unarmed black man for Americans to confront head-on the racism that people of color in this country are subjected to on a daily basis?
This demonic force of racism has haunted America from its very founding. Yet all too often, it is swept under the rug – excused either as a problem of the past or a vague issue too difficult to solve in the present.  
But the events of the past week serve as a reminder of the real, human cost of failing to confront these demons.
The black community has been demanding change for decades; each time a black person is unjustly killed by the police, protesters take to the streets. These efforts have garnered significant attention, but little substantive reform. Will George Floyd's death finally prove to be a turning point? One can only hope.
The crime is no less egregious this time around, but the tone feels different. Condemnations have come from far and wide. The officers involved were fired immediately. The officer who knelt on Floyd's neck until he died has been arrested and now faces a murder charge.
These seem like steps in the right direction. But they won't bring George Floyd back to life. The question now becomes: what are we going to do to prevent the next George Floyd from dying at the hands of a racist system? Is this current system even fixable, or does it need to be torn down and rebuilt from the ground up?
Thoughts and prayers will do no good here. It's time to take a hard look in the mirror and decide what "land of the free" really means, and how to take what is merely a pipe dream for some and turn it into a reality for everyone.