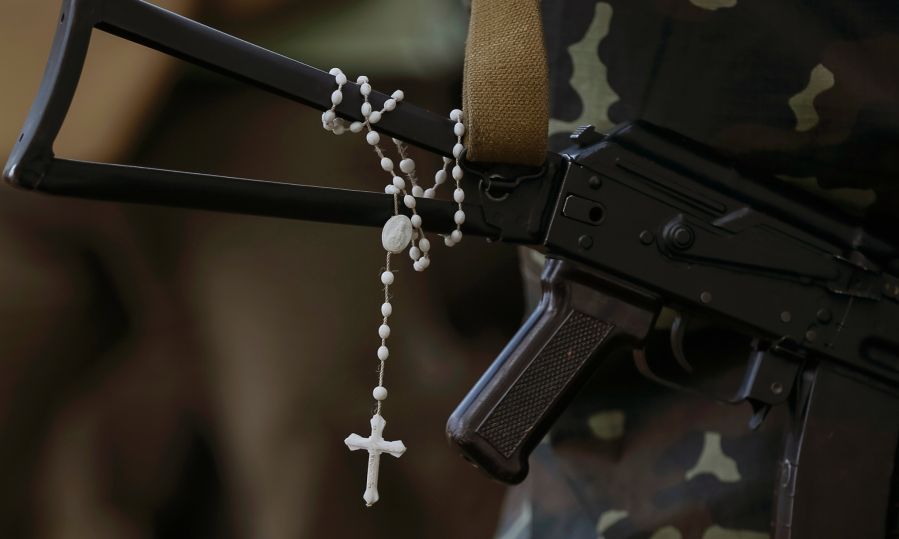 The following piece was submitted by guest writer Norman Paul. All ULC Ministers are invited to contribute their own sermons for consideration/publication. To submit a sermon, please email it to sermons@themonastery.org.
---
Does religion, by nature, breed violent believers? The evidence speaks for itself. Muslims carry out violent attacks in the hopes of furthering a bloody Islamic crusade. Christians commit acts of violence against nonbelievers after receiving messages from God. Every day, blood is spilled in the name of one deity or another around the world.
Church leaders will drone on and on about how organized religion helped the world to become peaceful and civilized. Missionaries brought with them technology, resources, and order all the important components of civilization. Plus, they point out, religion preaches messages of peace, acceptance, and understanding. Faith teaches us to be better family members, better community members, better people in general. And to be fair, many religious people do lead peaceful lives.
But not all of them.
Killing in the Name Of...
Islamic terrorism is as big a threat as ever. Christian attacks on mosques are up. Apparently, those fine folks were deaf to the "peaceful messages" the church claims are so effective. Religious fanatics have made a habit of latching on to wicked ideas and using perverted interpretations of scripture to justify horrific violence.
And what do we, as a society, do about it? Nothing. We obfuscate, ignore, and otherwise shrug off the role that religion plays in violent attacks around the world. Intellectuals pen all manner of essays, articles, and books defending these sick ideologies. Take William Cavanaugh, for example. He's the author of a book titled "The Myth of Religious Violence".
Cavanaugh argues that religion is not a useful category when trying to understand a person's violent behavior. He points to events such as the recent mass shooting in Las Vegas, in which 58 people were killed and 500 more injured, as evidence that religion and violence are not inherently tied. Since the Vegas shooter (and others like him) lacked a clear religious affiliation, we have proof that religion is not solely to blame for acts of violence, Cavanaugh insists.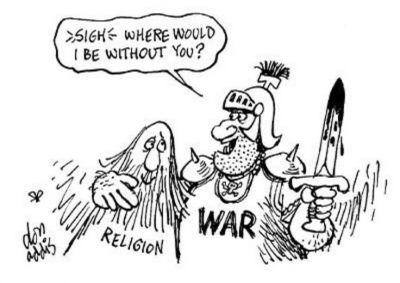 Well, try telling that to the families of victims of suicide bombers, abortion clinic shooters, or any other detestable act carried out in the name of religion. When someone shouts "Allahu Akbar" as they blow themselves up, is there really any doubt what the motive was? When "God spoke to them" and urged them to exact revenge against an abortion provider, are we really left scratching our heads trying to figure out why they did it?
Religion itself isn't rotten to the core. Faith-based charities, for example, do a lot of good in the world. And the belief in a higher power has undoubtedly improved the lives of many. However, it's entirely disingenuous to extol the virtues of organized religion while at the same time ignoring the central role it plays in so much of the world's violence. You can't have it both ways.
It's about time we had an honest conversation about the real dangers that dogma presents.