In the wake of the mass shooting in Las Vegas, news headlines have been dominated by a single topic: gun control. This is obviously an important subject, and one we feel is worthy of a community discussion. In fact, all week we've had people writing in to express their views on both sides of the debate.
Below, we have published two guest sermons submitted by ULC ministers who fall on opposing sides of the issue.
Now Is the Time for Gun Control
-- A guest sermon submitted by ULC minister Emily Young
What transpired in Las Vegas was horrific. In the blink of an eye, thousands of innocent people who had gathered to enjoy a concert suddenly became lambs for the slaughter at the hands of a single sick individual. The killer was able to collect an arsenal of deadly weapons, drag them up to a hotel room, and shoot indiscriminately on the crowd below, murdering 59 people and injuring hundreds more.
Horrific only begins to describe it. But here's the thing: this kind of bloodshed is just par for the course in America.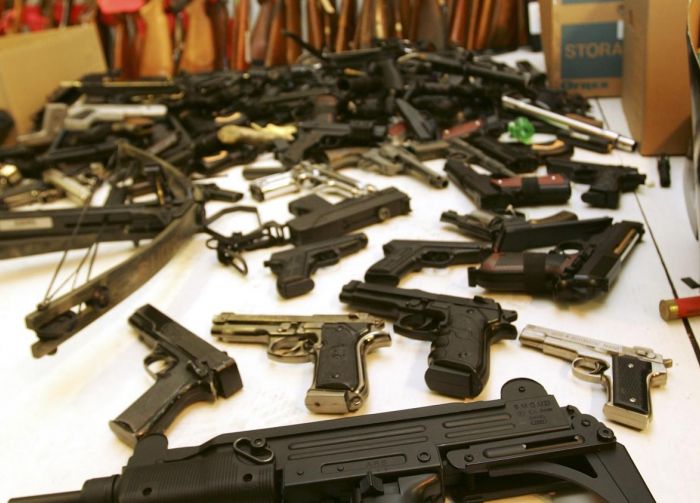 Thanks to our country's lax gun laws, mass shootings have become the new normal. The Las Vegas attack now holds the title of "deadliest mass shooting in American history" seizing the crown from the Pulse shooting, which happened only a year earlier. How long before a new record is set?
The Congressional Research Service estimates that there are roughly 300 million guns in this country almost one per person. Is it any surprise, then, that the United States has 33,000 gun deaths per year? That number vastly outranks other developed countries.
Our current laws allow just about anybody to walk into a gun shop and purchase a firearm. Only 19 states require background checks. For no good reason that I can figure out, assault rifles are perfectly legal. This has to change.
How many more Americans need to die before our leaders finally decide to do something about gun control?
If we want to reverse this disturbing trend, now is the time to act. We need to combat the dangerous gun-centric culture that has too long festered in America. We need our leaders to stop accepting blood money from the NRA in return for silence on the issue of gun control. Above all, we need common sense reforms to get guns out of the hands of crazy people seeking to do harm to others.
Now is the time. What are we waiting for?
---
Land of the Free: In Defense of Our Gun Rights
-- A guest sermon submitted by ULC minister Douglas Martin
What happened in Las Vegas was terrible, on that point everyone can agree. But let's not overreact. Whenever a highly publicized shooting happens, we immediately hear calls for massive restrictions on gun rights. Often, the victims' bodies aren't even cold before the tragedy is used as leverage by those dead-set on kneecapping the Second Amendment.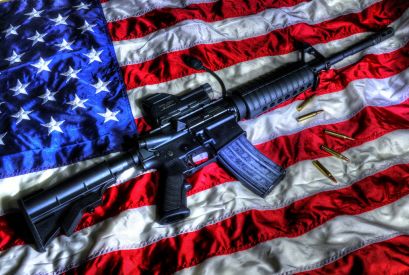 Like it or not, gun ownership is constitutionally protected here America, and rightly so. In every way, personal firearms are a symbol of freedom. Freedom from government tyranny, freedom of self-defense, and freedom of recreation. These values are quintessentially American, and we should think long and hard before compromising them.
For every misguided individual out there who decides to use a gun for malicious purposes, there are thousands of law-abiding gun owners who are 100 percent responsible with their firearms. Why should these honest people be punished for the actions of a small minority of irresponsible dirtbags?
Consider this, too: no matter how many laws we pass, it won't stop someone that's determined to get their hands on a gun. Because, as it turns out, criminals don't follow the law. They will find ways to circumvent the rules, and the violence in places like Chicago will continue unabated.
Restrictive gun laws will, however, make it more difficult for ordinary people to buy a firearm to protect themselves and their families. I refuse to relinquish my rights just because a madman manages to get his hands on a weapon every once in a while. Sure, lawmakers' intentions will be good. But even the best of intentions can have disastrous results. If we enact strict gun laws, the inevitable outcome will be fewer guns in the hands of the good guys.
We've all heard the saying, "don't bring a knife to a gun fight."
Well, anti-gun legislation will make people do just that. Criminals will bring their guns to that gun fight count on it. Meanwhile, law-abiding people like myself will be forced to show up with a knife. If you ask me, that's not right.
So I'll say it again: let's not overreact. Gun restrictions might look good on paper, but they will surely have unintended consequences.