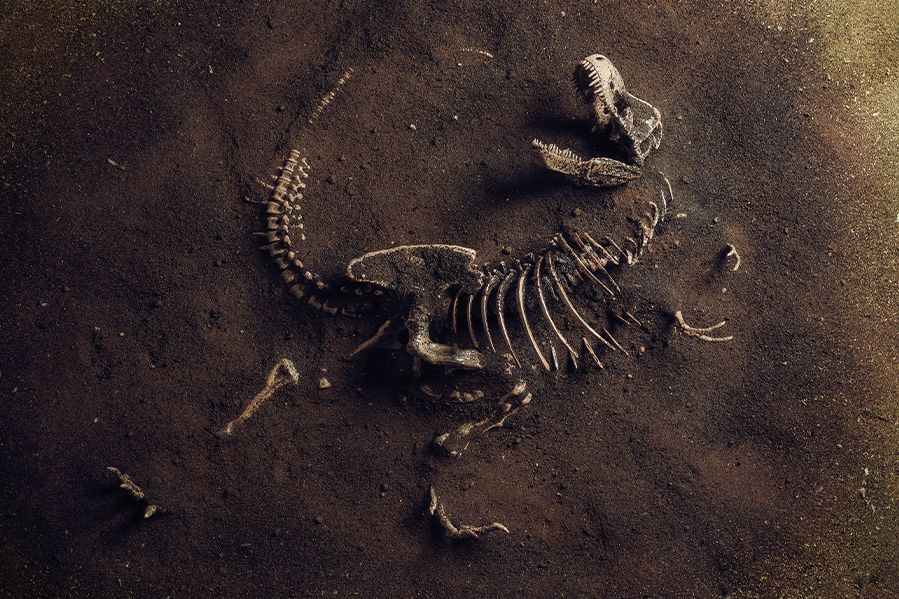 The following guest sermon was submitted by ULC minister Devon Bechtold. All ULC Ministers are invited to contribute their own sermons for consideration/publication. To submit a sermon, please email it to sermons@ulc.org.
---
A recent YouGov poll asked Americans how they feel about bringing various extinct species back from the dead and returning the recently resurrected species back into their natural habitats. Should we bring extinct species back from the dead? It's an interesting ethical and moral question.
The results of the poll were fascinating... and unexpected. For example, species that have gone extinct in recent centuries were far more likely to be looked upon as worthy candidates for resurrection, while very few are eager to bring back species that died out thousands or millions of years ago.
50% of Americans were in favor of bringing back the giant tortoise, and 44% were in favor of resurrecting the passenger pigeon and northern white rhinoceros. Both species went extinct within the last few centuries and humans unequivocally share some (or most) of the blame for the outcome.
Dinosaurs weren't as lucky, with only 10% of Americans in favor of re-introducing the Tyrannosaurus rex back into the wild. A fair point – T. rex lived in the western United States and I'm not sure that the citizens of Wyoming and Montana would appreciate giant 7,000 kg lizards suddenly roaming their backyards (and, potentially eating their pets, or possibly loved ones).
There are obvious practical reasons as to why we shouldn't be reviving and releasing massive carnivorous theropods. But less obvious are the ethical and spiritual implications. Just because we have the technology to play God… doesn't mean we should.
Playing God is Playing With Fire
Scientists are apparently split on whether 'de-extinction' is possible, and it is a subject of much debate in the scientific community, although there are some who are certain they can bring back extinct species like the wooly mammoth or dodo in the next few years.
But here's the thing: playing God by tampering with genetics is a very dangerous road to go down. 
If history has taught us anything, it's that genetic tampering is simply too powerful a tool for humans to wield. Only God has that wisdom. 
Almost as soon as genetics became a legitimate scientific field of study, eugenics sprouted up right next to it, seeking to weed out so-called "undesirable" traits from the human race. Of course, this was one of the main justifications used by the Nazis during the Holocaust. 
At the core of the pro-resurrection argument is the belief that science is always infallible, and that scientists can do no wrong. Scientists are always ethical and are the real moral arbiters. They'd never use such awesome powers for evil.
But I fear that the second we begin using genetic editing to resurrect species that were selected by nature for extinction, we're only a hop, skip, and a jump away from using that power to edit fetuses (without their consent). There are clear ethical woes to consider. Within generations, so-called "undesirable" traits might be edited away completely.
One white skinned, blue eyed, straight toothed baby coming right up! The miracle of life, reduced to nothing more exciting than placing a dollar menu order at McDonald's.
Lazarus-Rex
If you think that modern scientists would have the ethical discipline to not play God with human DNA, then consider this question: What is the point of resurrecting these species anyway?
The ecosystems they once lived in have since moved on, and who knows what kinds of damage a reintroduced species would bring to an ecosystem that's no longer fit for them. That would have devastating and unpredictable results for living species. 
Would it be, then, to put them in zoos, like in Jurassic Park? What purpose does caging them serve, other than as a novelty for gawking visitors?
2,000 years ago when God brought Jesus back from the dead, it was the greatest moment in human history. Now we're flippantly wielding that very power without a care for where that road may lead. On what planet is that a good idea?