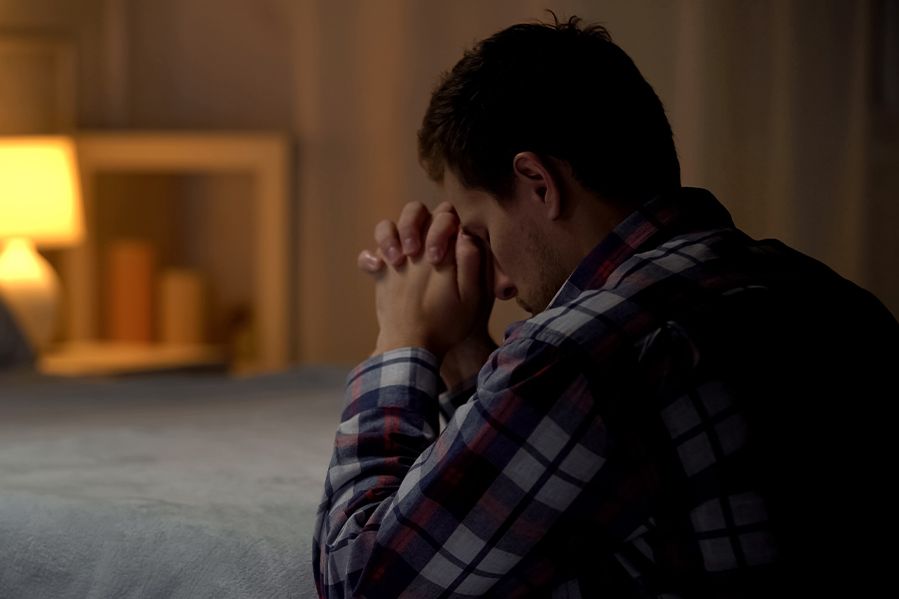 The following guest sermon was submitted by ULC Minister Bob Barlow. All ULC Ministers are invited to contribute their own sermons for consideration/publication. To submit a sermon, please email it to sermons@ulc.org.
---
If I had a bigger brain, I'd be an atheist. As it is, I have only a medium-sized one, so agnosticism is as far as I can go. All of which is to prepare you for something that may shock those who know me. Because it sure shocked me.
I prayed this morning.
Before that, I brought my wife, whose shoulder has been causing her great pain for more than a year now, a cup of tea. Then I lay down on the carpet next to the bed to spend a few silent moments marveling at Lily, our four-year-old goldendoodle "puppy," who sleeps under our bed and is the last to rise most mornings. Then I pushed myself up off the floor in preparation to go upstairs and meditate.
I made it as far as my knees.
Kneeling next to the nightstand, the urge came. I brought my hands together, adjusted them a little so they were pointing more upward, and I prayed.
My beliefs hadn't changed. I was still an agnostic — a person who believes that there's no way to know for sure if there is or is not a god. And yet, I prayed.
I hope praying isn't like the wish you make before blowing out your birthday candles — the one you're supposed to keep secret if you want it to come true. Because I'm about to tell you what I prayed for.
It's probably a variation on what most people pray for. I prayed for the health and safety and happiness of my daughter and son. I prayed for my wife's shoulder to be all better. I prayed for Lily to have a long, sweet life, full of chasing sticks and barking at delivery trucks. I prayed for family near and far. I prayed for peace. Lastly, I prayed for myself, because like so many folks nowadays, the ground beneath my feet doesn't feel as solid as it used to.
As I said, I'm not exactly a believer — at least, not in the "angry, old, white God" I learned about at Sunday school. So I can't really address what happened to my prayers after I prayed them. Just the same, I was glad I prayed, whether there's a supreme being or not.
I may be an amateur at this, but I know you're not supposed to pray for the trivial. "Hearing" my prayers reminded me what I care about most. What I love most. What I want most desperately. You who pray regularly are probably saying "no, duh" at this point. But to me, it was a revelation. Praying shines a light on what matters to you. And that makes it a little easier to let go of the less important stuff.
There's more I could say about the experience — the good feeling of unburdening, the possibility that someone is actually listening, the chance that my prayers might have an effect — but I'll save that for the next time I write about this.
For now, I'll leave it at this: To my surprise, I prayed this morning. And I will probably do it again.