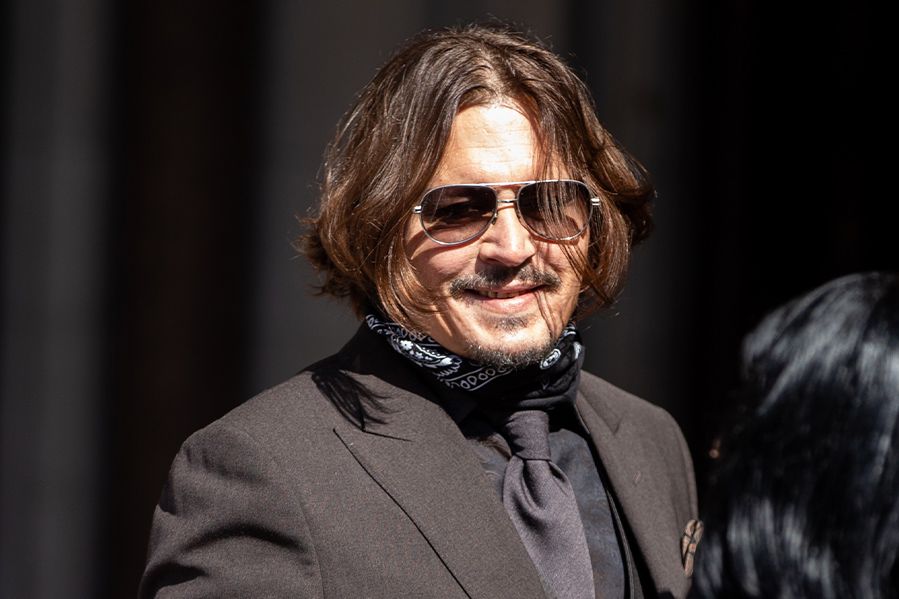 The following guest sermon was submitted by ULC minister Christy Kirk. All ULC Ministers are invited to contribute their own sermons for consideration/publication. To submit a sermon, please email it to sermons@ulc.org.
---
Unless you've been living under a rock, you're aware of the Johnny Depp and Amber Heard defamation trial.
Johnny Depp is suing his ex-wife Amber Heard, alleging that she lied about physical abuse she suffered at his hand, and that her accusations of violence cost him roles in the Pirates of the Caribbean and Harry Potter film franchises. She is countersuing. It's ugly. 
This has been an inescapable international spectacle for weeks now. It's the ultimate airing of dirty laundry by two world famous actors, playing out in the most public way possible.
But what should be far more unsettling than the details of the trial itself is the public's reaction to it.
Worshiping the Stars
Instead of shaking their heads and moving on with their lives, there are scores of Depp fans lined up outside the courthouse every day, clamoring for a chance to see their favorite movie star.
This phenomenon is emblematic of a larger problem in America: the cult of celebrity worship.
Most of us have not and will never meet Depp or Heard. There's no real reason for anyone but Depp, Heard, and their respective families to care about this trial's outcome. And yet, clips of the trial are unavoidable for anyone who owns a television, smartphone, computer, radio, heck – probably even a carrier pigeon.
Regardless of whether Depp or Heard comes out on top in the court of law, worshiping celebrities is not a normal or healthy thing to do. 
Fandom Gone Mad
Johnny Depp is getting a hero's welcome at the trial, and the idolatry apparently knows no bounds.
Fans are waiting overnight just for a chance to glimpse the star. Many flew from across the country just to do so. There are alleged brawls and screaming matches over who gets one of a handful of bracelets, which allows them access to the courthouse as an observer. There's even (reportedly) an entire black market for these elusive bracelets, with scalpers selling them at exorbitant rates.
Has the world gone mad? This is beyond simple fandom or support; it is straight-up worship.
This is idolatry today: endless coverage of the lives of celebrities on television, rows of magazines in supermarket checkout aisles filled with candid photos of famous people, and social media feeds showing us the lifestyles of superstars.
The Bible instructs us not to hold any idols above God. As a society, we care more about the relationship between two Hollywood personalities than we do our own relationship with Jesus Christ. Why do we clamor to know the intimate details of the lives of celebrities? A healthy society would refocus its attention on studying God's word, not the latest he-said, she-said from two rich elites. 
How many among us can recite ten Kardashians, but not the Ten Commandments? I pray this nation finds its way again.